Iceland is heaven on Earth.
'In Iceland, you can see the contours of the mountains wherever you go, and the swell of the hills, and always beyond that the horizon. And there's this strange thing: you're never sort of hidden; you always feel exposed in that landscape. But it makes it very beautiful as well.'
– By Hannah Kent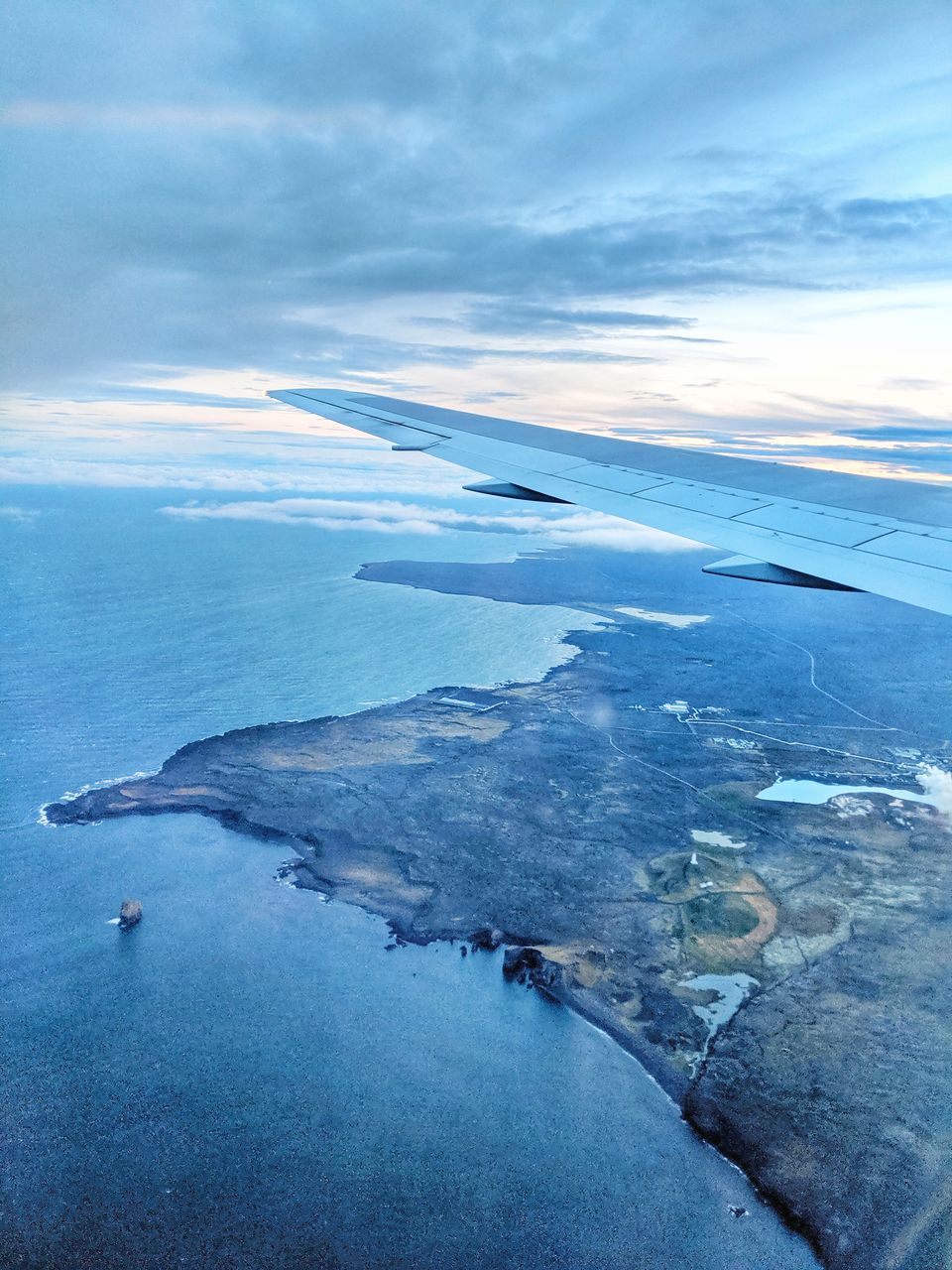 I have been filmy and fan of bollywood always and when my favorite onscreen pair appeared in Dilwale movie in 2015 , i immediately searched for the location where the song – Gerua was shot. Result as you can guess was Iceland and from that time this became my number 1 travel bucketlist.
My husband and I would discuss between Norway and Iceland and he agreed for Iceland as it was too pretty to see and so many amazing landscapes and variety in a country to be discovered. So here goes our Icelandic journey of 5 nights and 6 days .
Youtube link below is the whole video #travelVlog, If you want day wise videos then same is broken down and uploaded on my IGTV Travel channel on Instagram @ highwaysnrunways and also link is shared after each day here .
Day 1
Our journey started from Toronto. After 5 hours approximately we reached the land of Fire and Ice !
We had pre-booked car and preferred an all wheel drive (SUV) since read about gravel roads and sand storm. But we also realized if you are going just South and West and not going to East or north (especially) then even front wheel drive will do , also you save money there. There is huge difference in price between what kind of car you book . Transportation will decide your real budget of the trip.Bus tours and tours with some companies will be expensive. Going on your own , driving around will be cheaper. But Iceland is not a cheap country. Be ready to empty your pockets let any blog or travel website tell you anything. Only cheapest way we found is if you book camper van and do camping all over your stay.(Trust me that is the cheapest)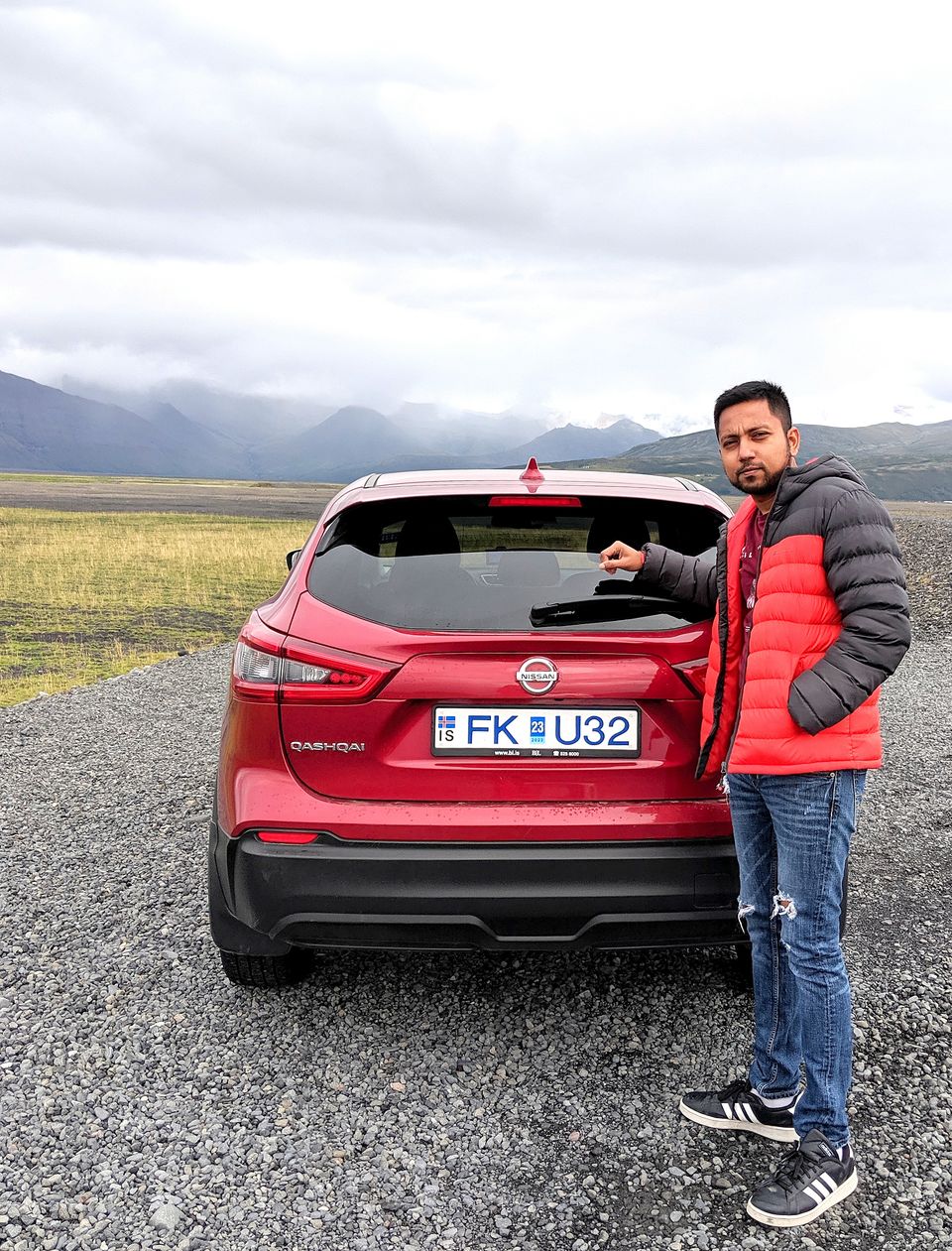 So finally the excitement began to see this wonderful place. We landed at around 7 am and completed all the formalities.
-We bought 2 sim cards from Airport available at the Duty Free Counter , 1 with 10gb data and another one was 3 gb or so (Don't Remember now). Also bought alcohol from duty free.
-All the Rentals are few kms away from Airport and there are shuttles going to and fro. We hopped on one which was going our way and picked our Car.
– We had booked from Bluecar rentals: https://www.bluecarrental.is/
According to our plan , we left for the farthest point in our plan (Jökulsárlón) on the south – East side and had booked Hotel in Kirkjubæjarklaustur.

This hotel was right in middle of green land spreading till the end and just like some fairy tale.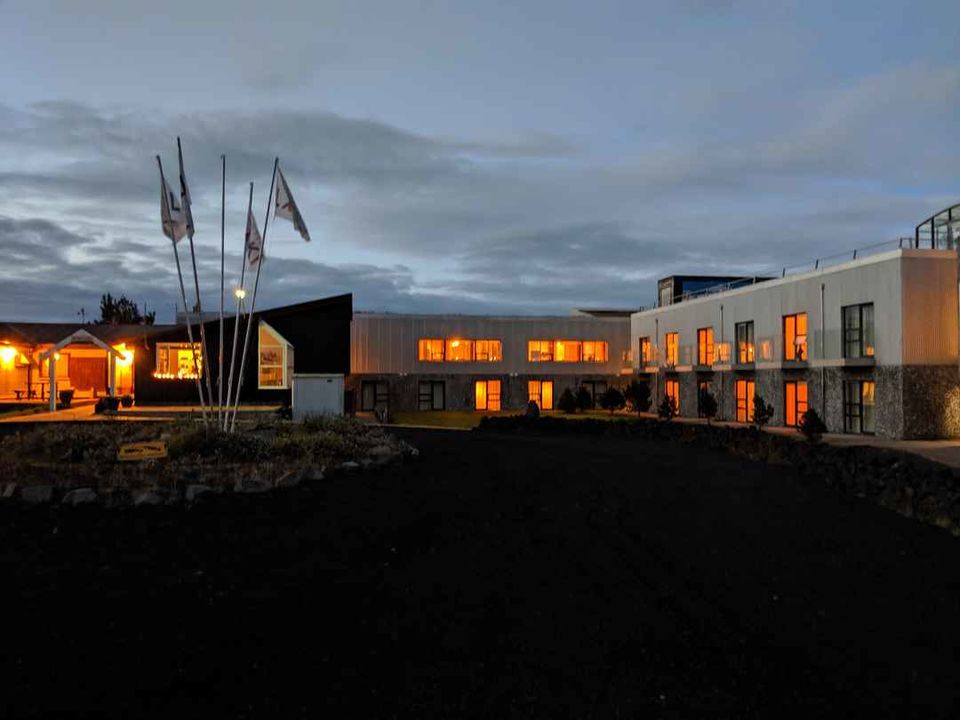 We Halted on the way grabbed some food and reached by 3 pm. Checked in and then without thinking twice left to explore near by areas. We took the map from hotel lobby and marked few places and explored as much as we could.
Since we were jet lagged we did not plan much for the first day plus drive took time so we were not sure how much we would be able to see.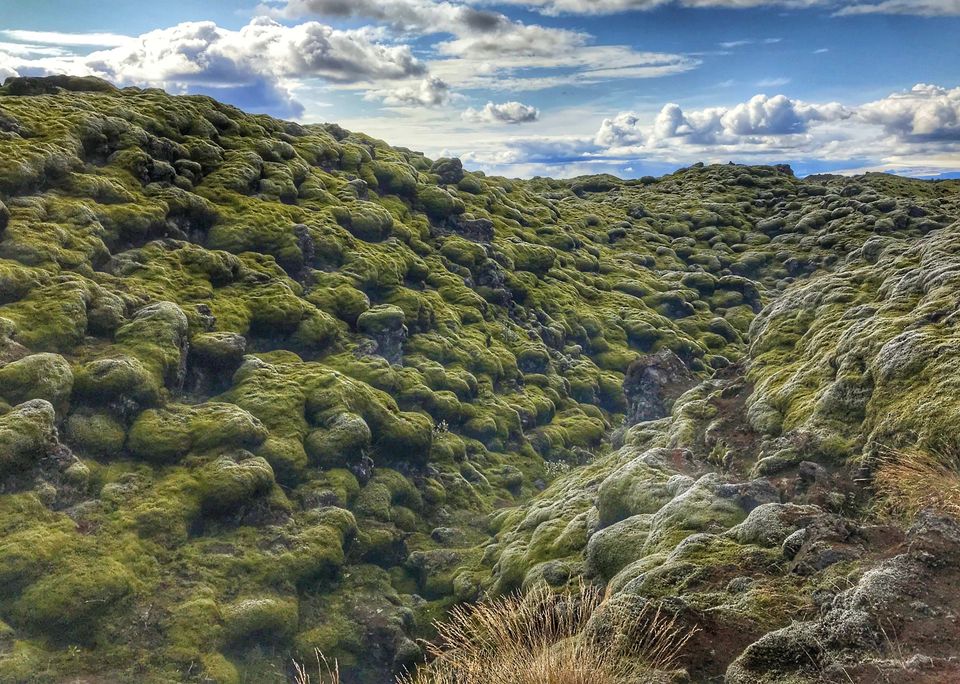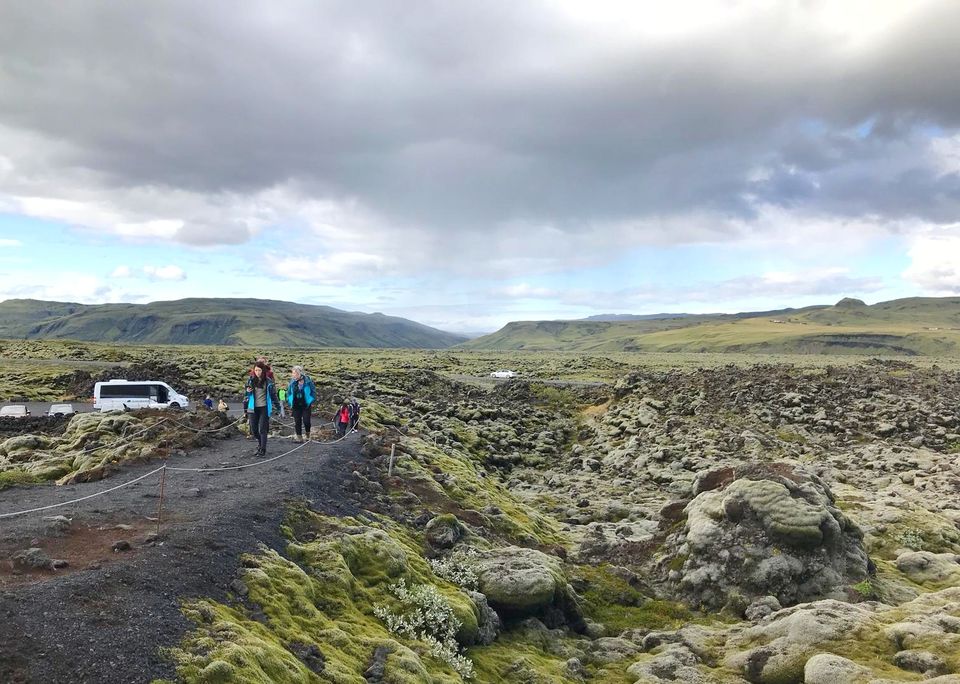 We stopped for some food in a cute local cafe and then returned back to hotel by evening. We had dinner in the hotel restaurant.
Tip – (Food is expensive in Iceland. If you do not want to eat in any restaurant or Hotel then please carry enough Sandwiches and Hot dogs from Airport for the day. You can get sandwiches from Gas Station and any convenience store )
We rested for the night and were so excited for our next day !!
After each day ends, there is a link for day-wise video uploaded on my IGTV channel on instagram.
Day 2
Dream about picturesque places in the world? Visit Iceland and visit this particular place . All places are as per order of Visit.
There are boat rides available which take you near to the icebergs. They are approximately 1 hour long and weather dependent.
You can check here the schedule or to pre book if you want. https://icelagoon.is/
Right on the opposite side of Jokulsarlon is the Diamond beach. The name comes from the glistening icebergs which sit on the beach after they have floated around Jökulsárlón Glacier Lagoon.
Iceland is a place where Road Trip is must as you can stop anywhere you want and enjoy the beauty of the place. Thus we did stop at few spots that we saw on the way between popular spots. These are random stops made to get good view.
Tip – Good thing is notice camera sign or Picnic sign on road that tells you about any scenic spot ahead.
Icelandic Roads are so Beautiful. If you don't know your location just park somewhere and sit and view what is in front of you. You will be mesmerized.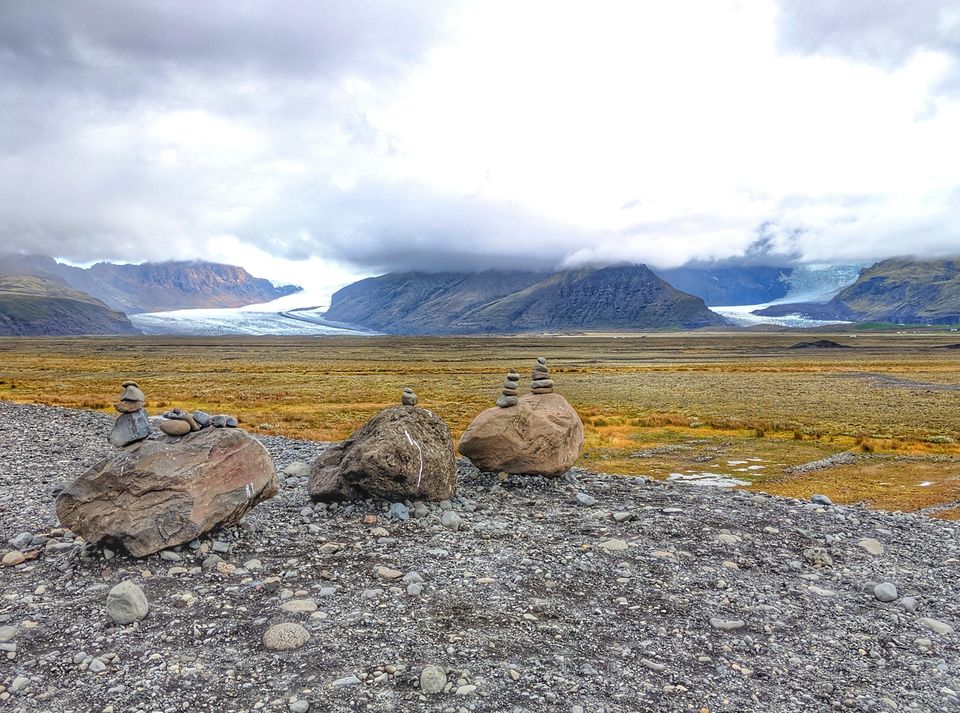 So today's road passes by this Glacier and our next spot was to view it up close.
To reach the glacier , there is Hike of about 1.5KM . If weather permits you can do Glacier Hiking too. Also Ice Cave tours are available.
We just Hiked to reach the glacier and had to see it as it is the Largest in Europe.
(Vatnajökull (2110 m) is the largest glacier in Iceland)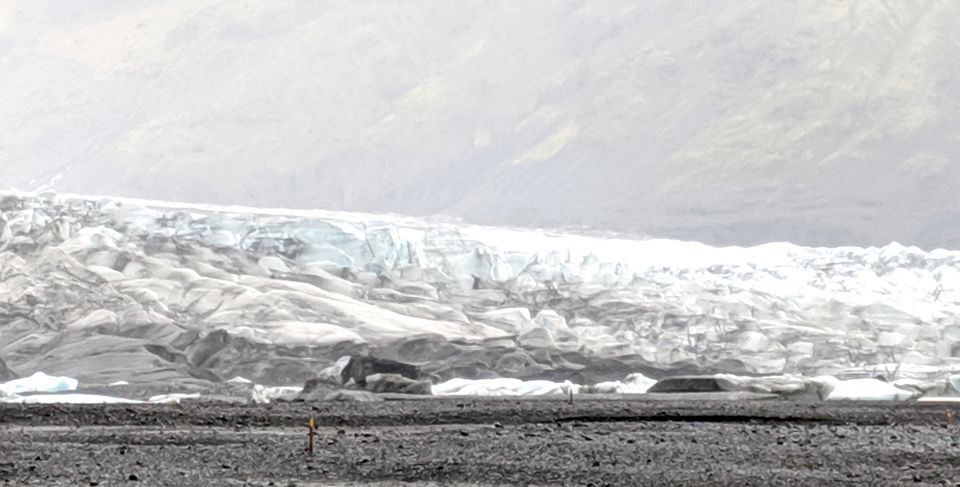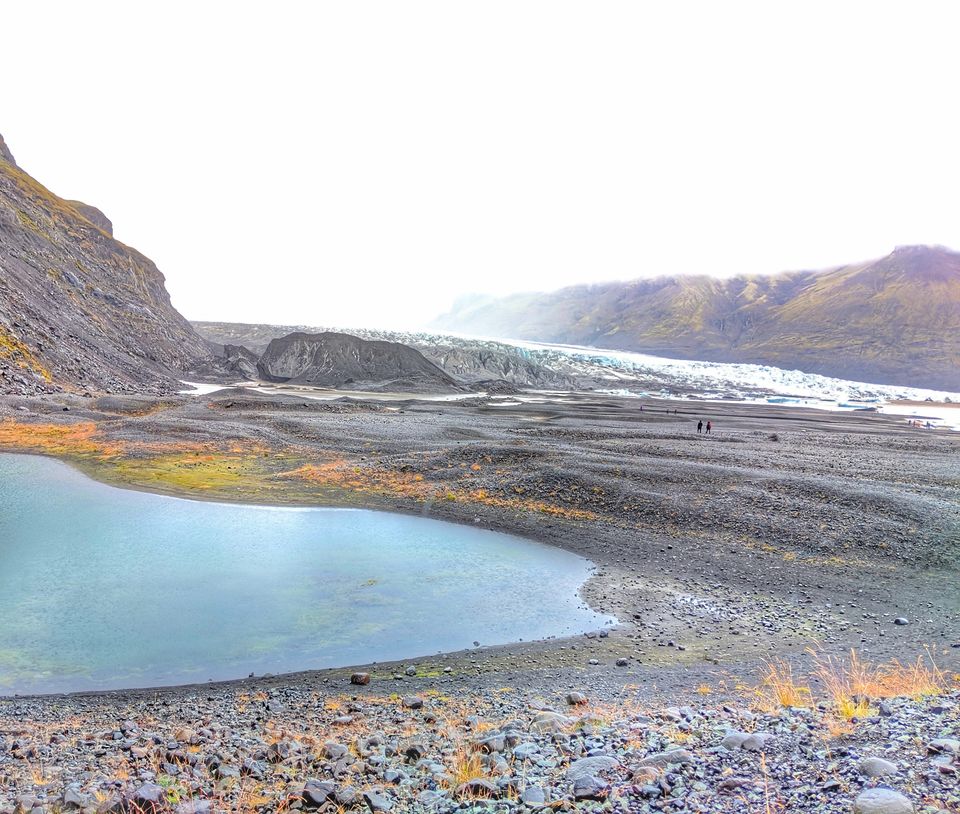 Next we headed to the Canyon. Cannot pronounce the names of any of the places and infact it became our game throughout the drive to say at least one correct name.
It was raining crazily and making our drive difficult. Whole country is on 1 Highway – Route 1 . It is single route so became difficult to drive. We almost thought of cancelling it but the explorer in you can never say no. With little break and when weather was little ok , we went ahead and saw this gorgeous Canyon.
On our way back to hotel , we faced some serious weather trouble – Hail Storm ! IT was crazy. We had to hide inside a supermarket for a while to let it stop.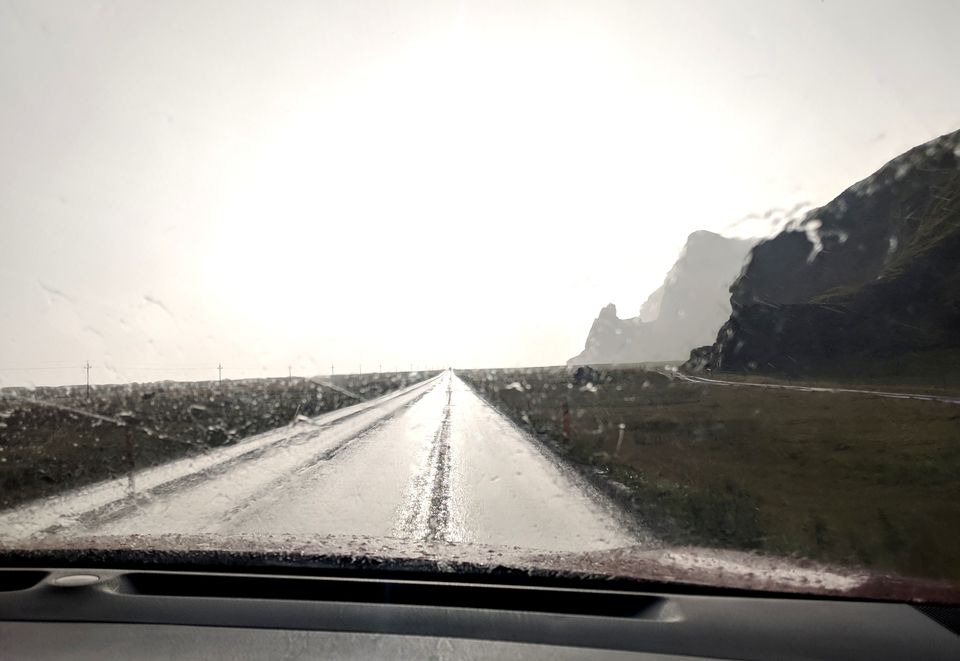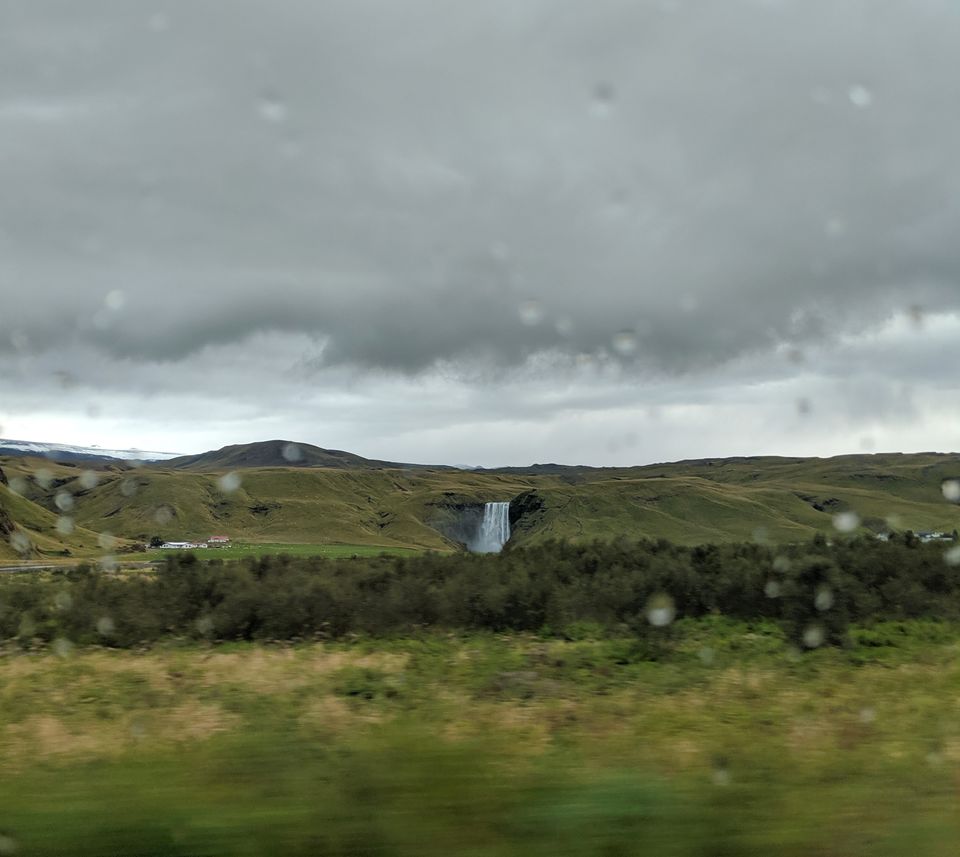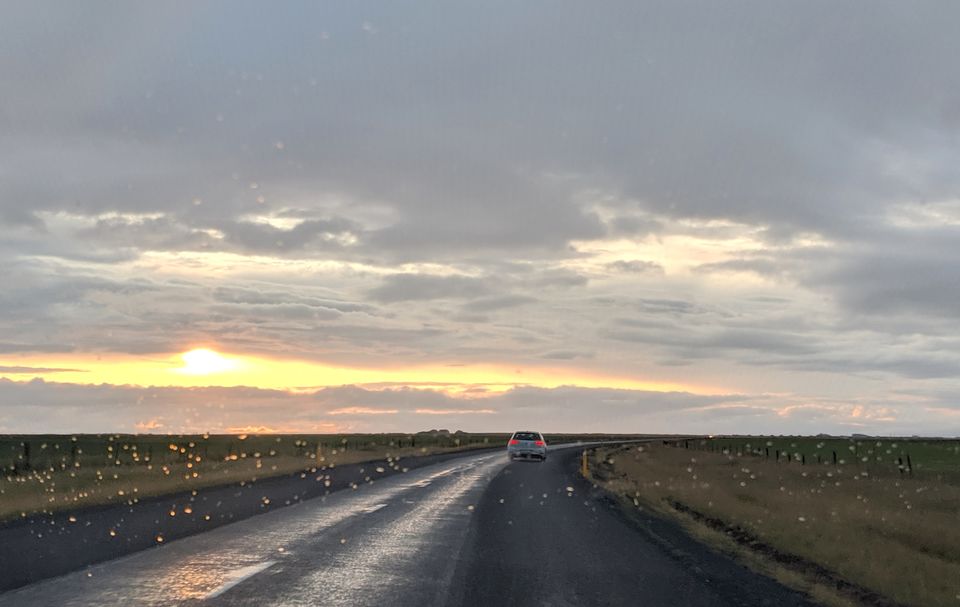 We went to Hella and stayed in Hotel Hella
End of Day 2
Here is the day 2 video – https://www.instagram.com/tv/CAsQ9eJl2kG/
Day 3
Day 3 was filled Chasing Waterfalls or in Icelandic Language – Chasing the Foss
If you drive towards south coast you will pass through these waterfalls and can see them from your car but when you go near you know how gigantic it is.
All the locations under south coast are the famous bollywood locations or GOT locations (many of them )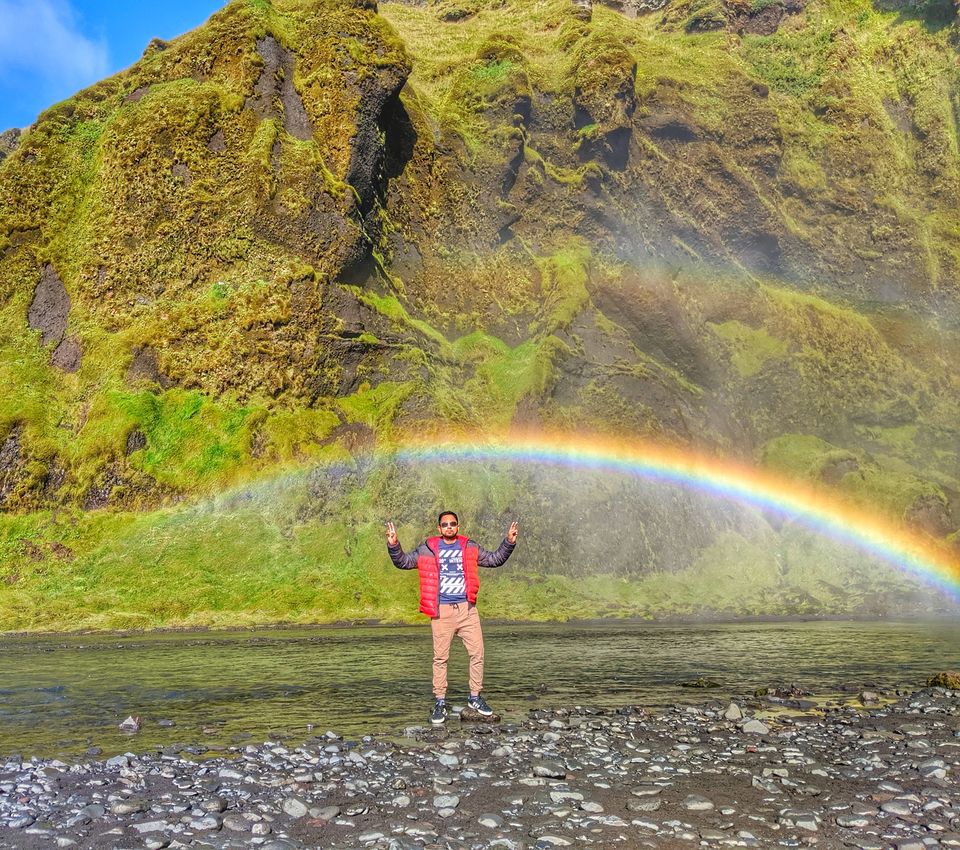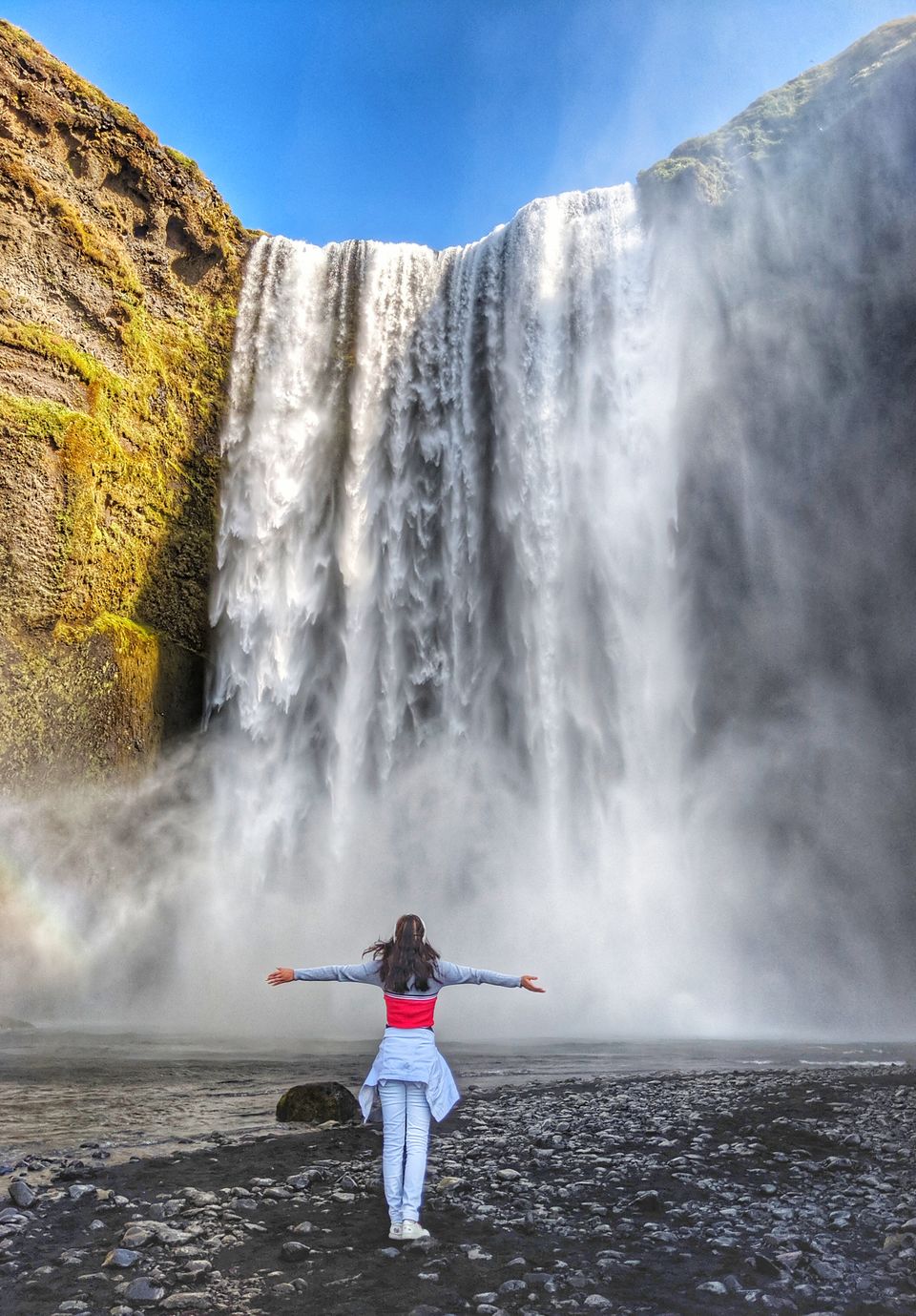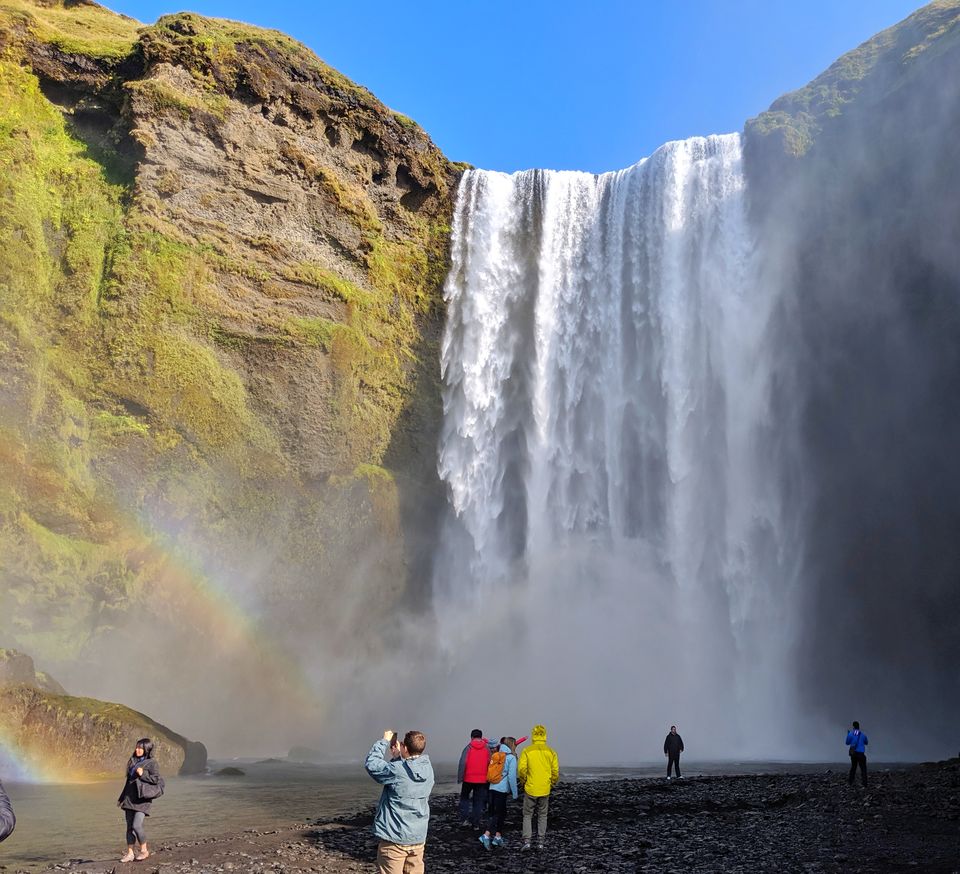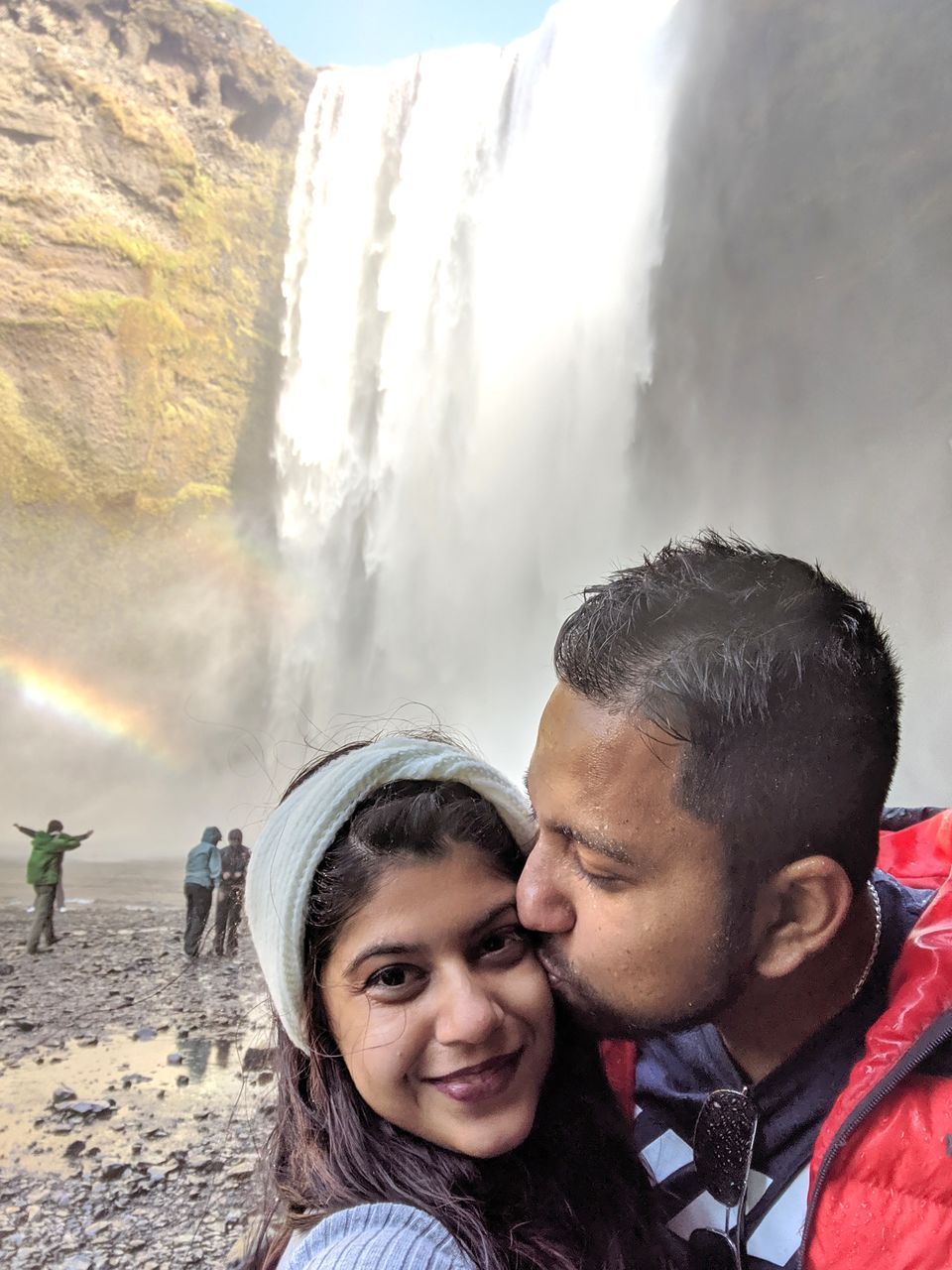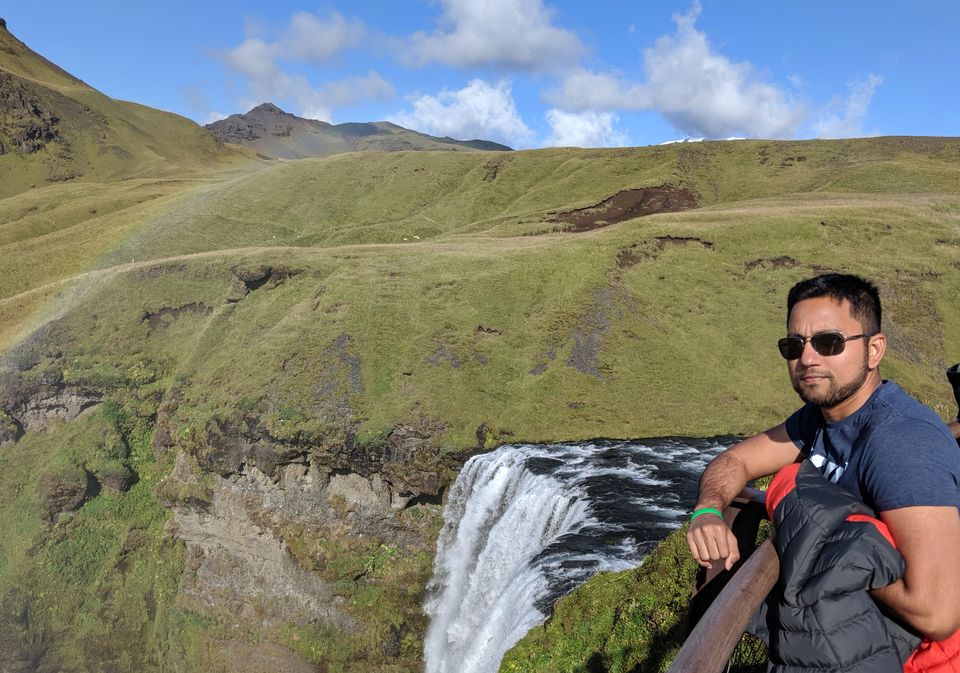 There is pathway made to hike till the top to get this view. Remember 'Rang de tu mohe gerua (Bollywood)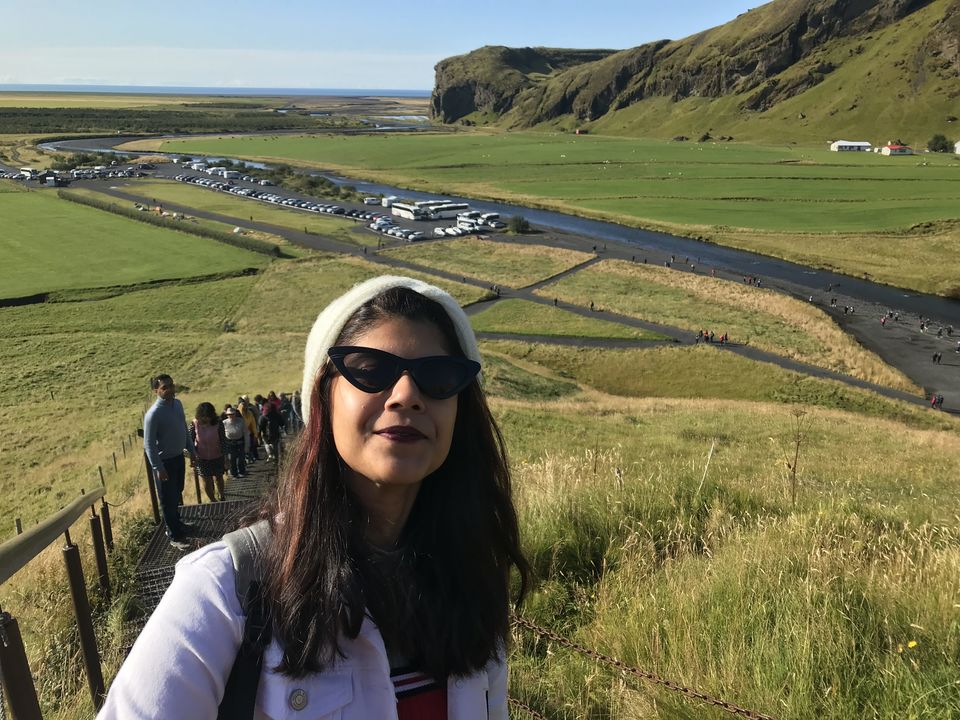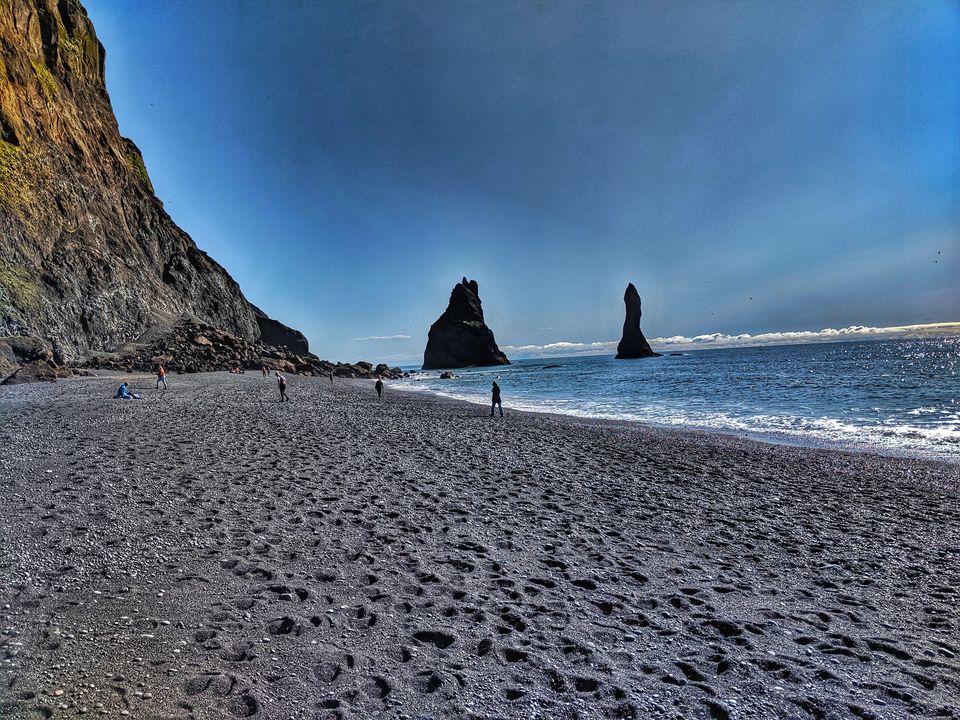 Black Sand Beach
Vik is a city in the south coast and day 3 we traveled around this zone. Also if you are GOT fan then Iceland is one location that you should visit to chase the filming locations and especially the south coast.
There are few other movies filmed right at this location –
Game of Thrones
Noah (2014)
Star Trek: Into Darkness (2013)
Rogue One: A Star Wars Story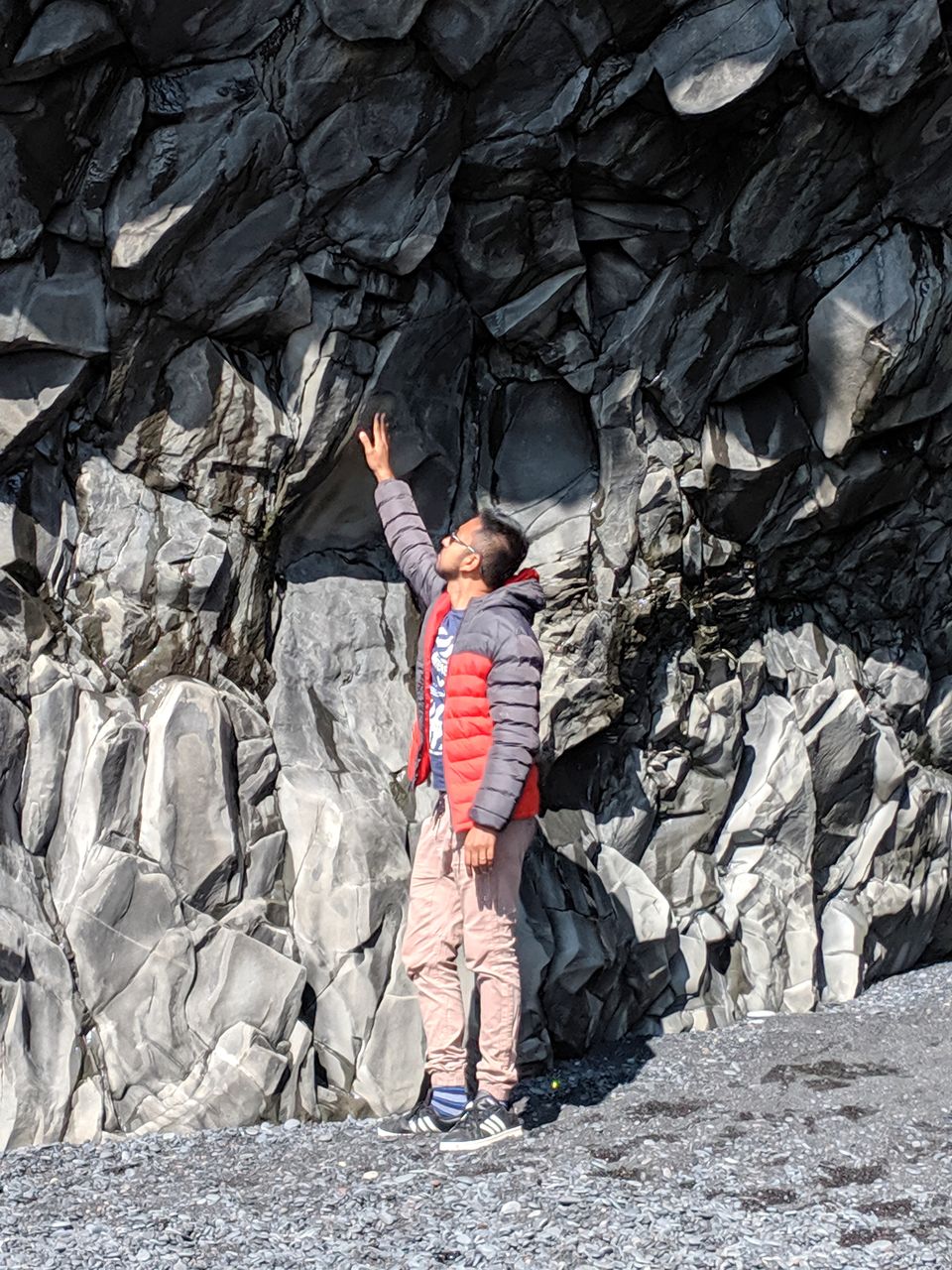 There are few cafes and for the whole trip thank god for the sandwiches and hot dogs (not so expensive) , we survived. They are tasty too.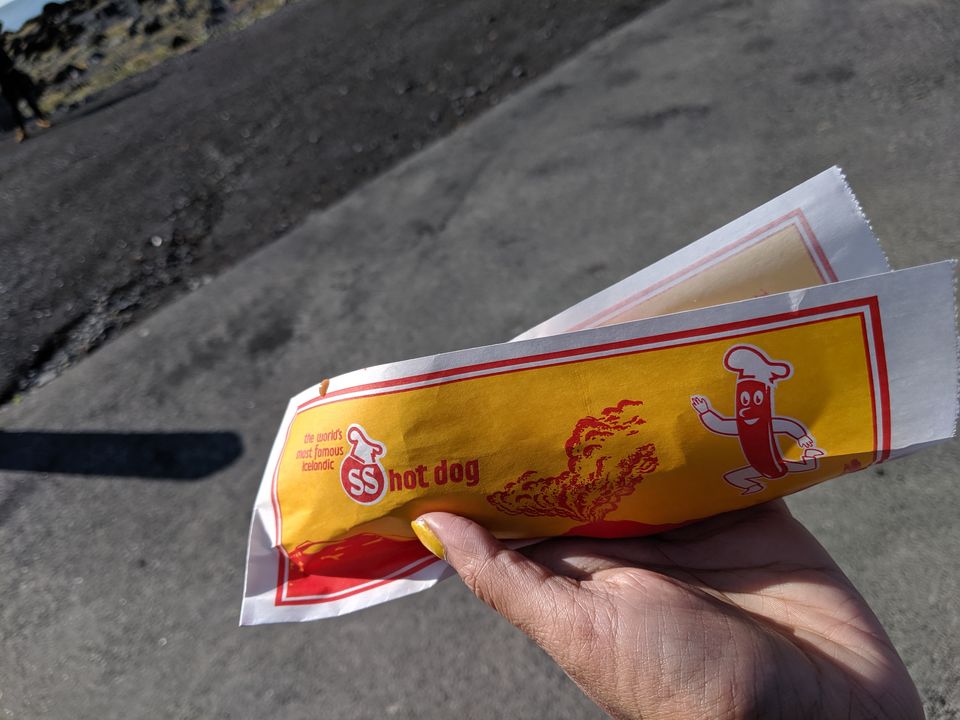 The location you see below was our next location. It was not on our list but when you travel you discover few places after being there !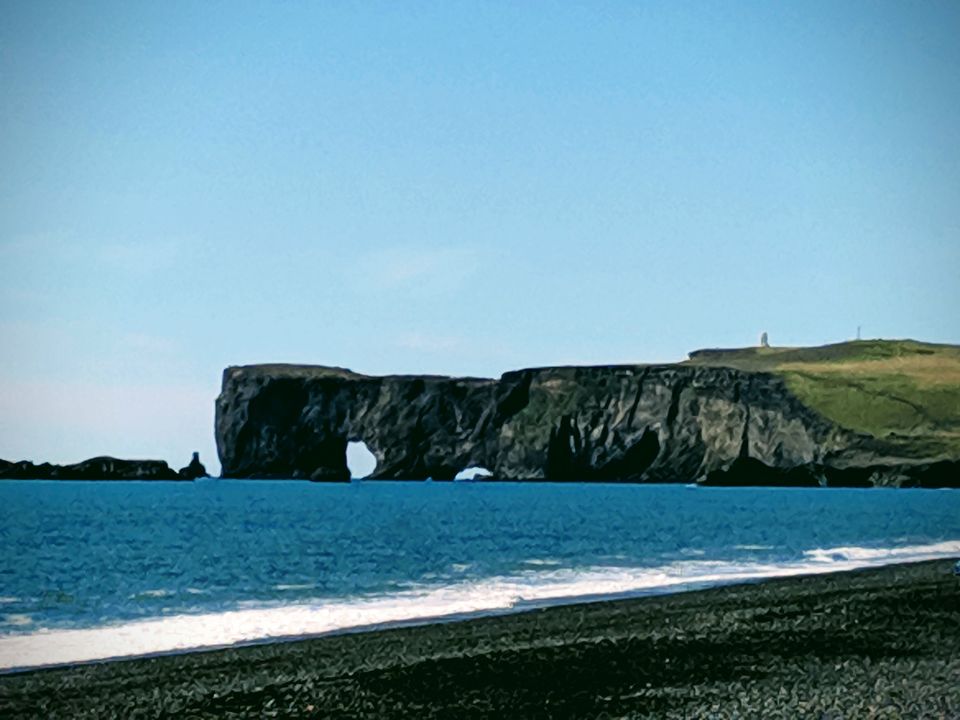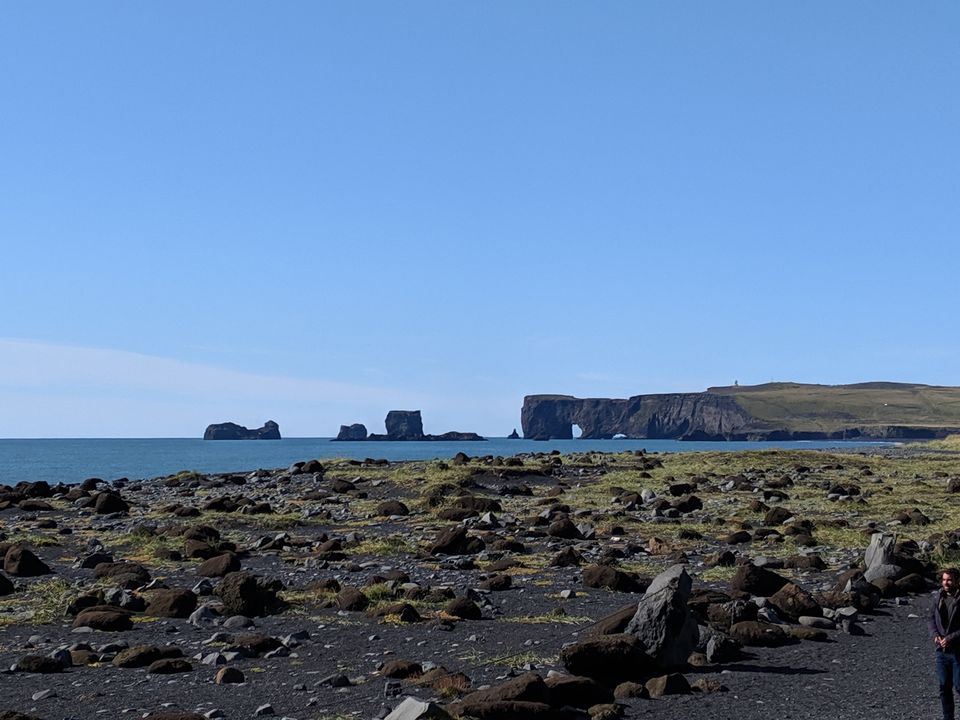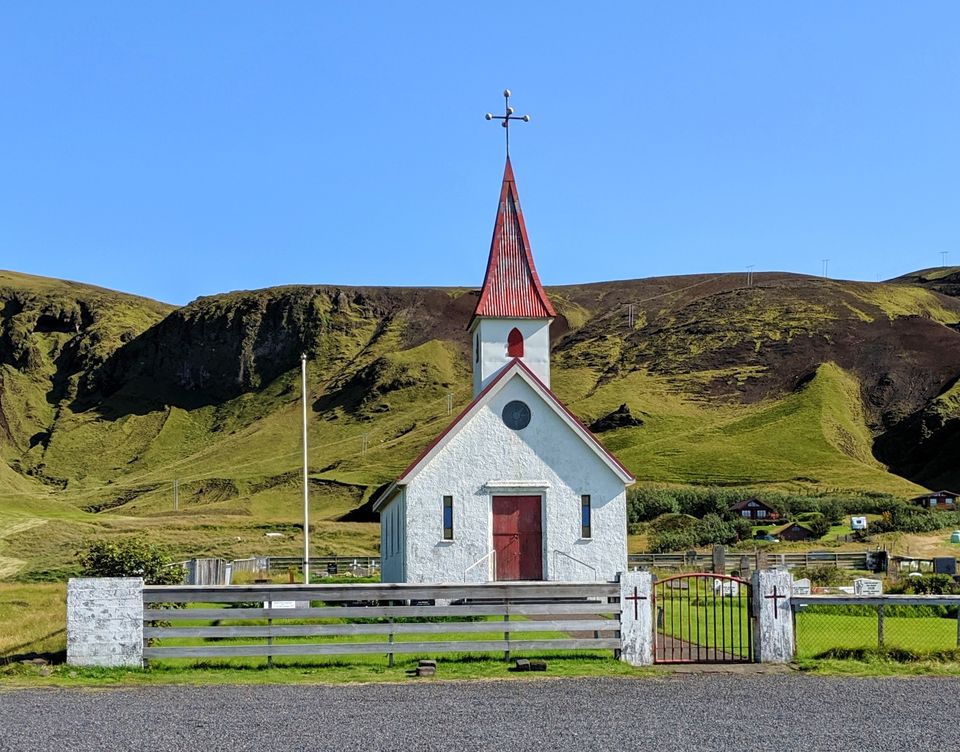 Beautiful Road leads to this beautiful location. I am writing less about place and letting you glance at them through my pictures. Though Iceland is more than what any camera could do justice to.
Dyrholaey Arch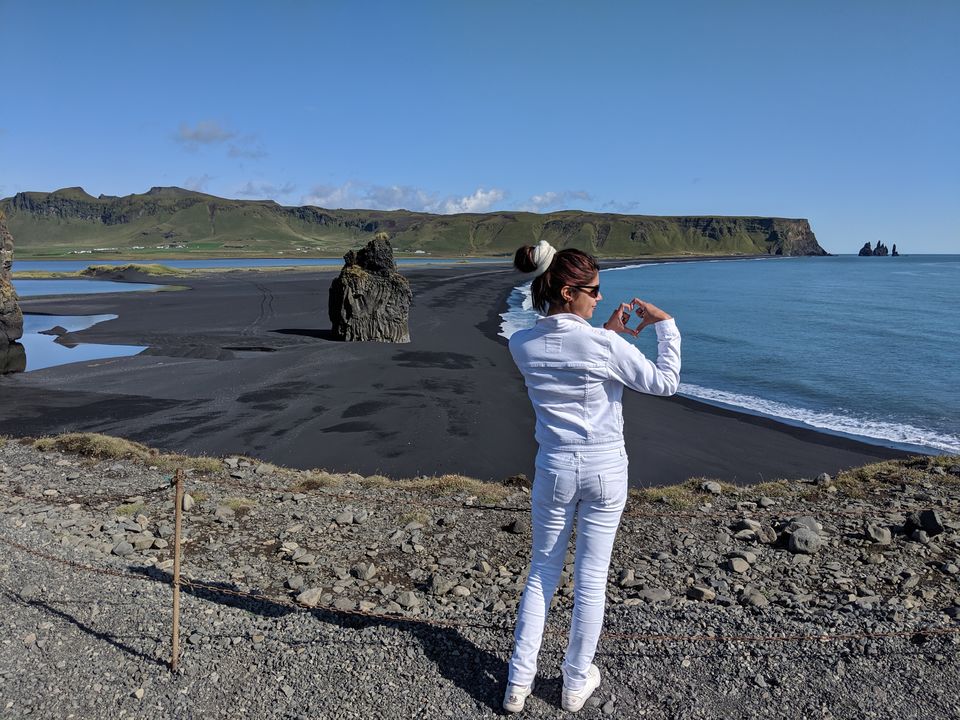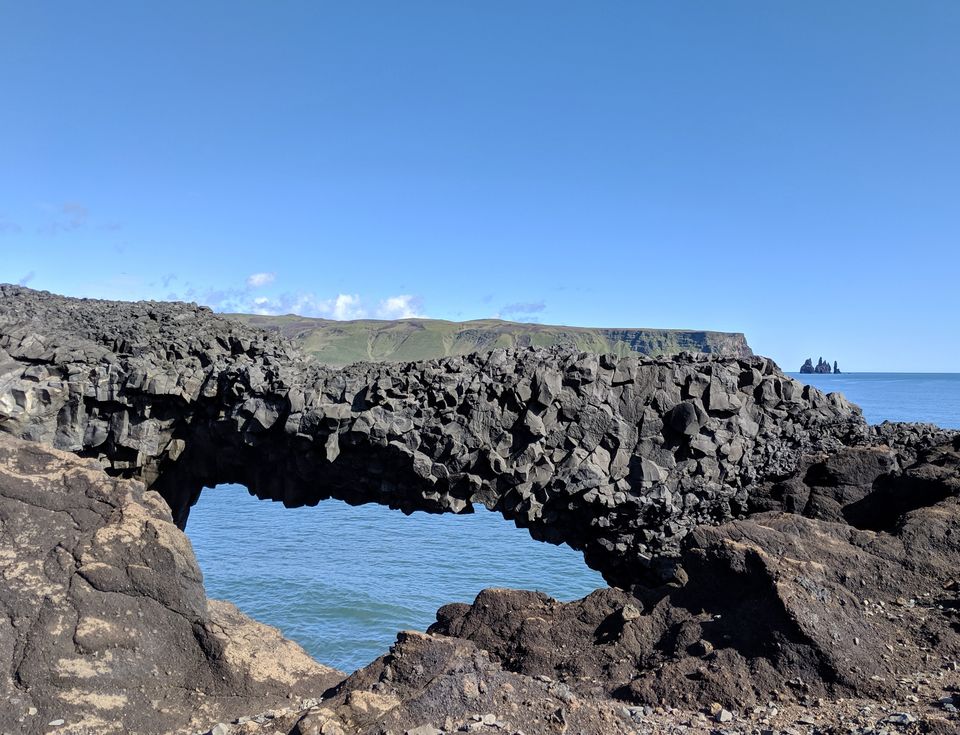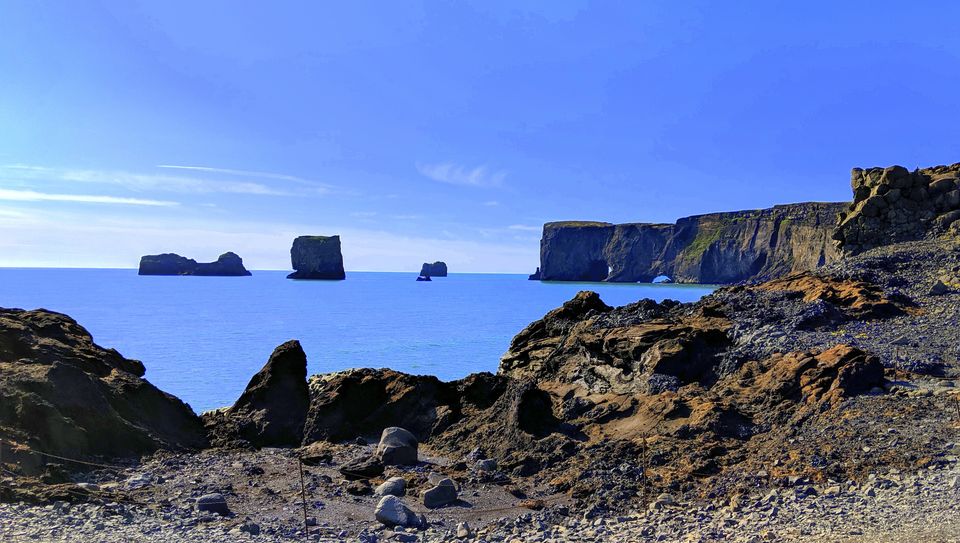 We were not aware about the long walk to reach the plane wreck. So warning there is good 7km walk till you reach the beach where the plane wreck is seen. Damn we walked and almost everyone visiting the place walked 14 km .
We started counting steps and found out that one way is 4840 😛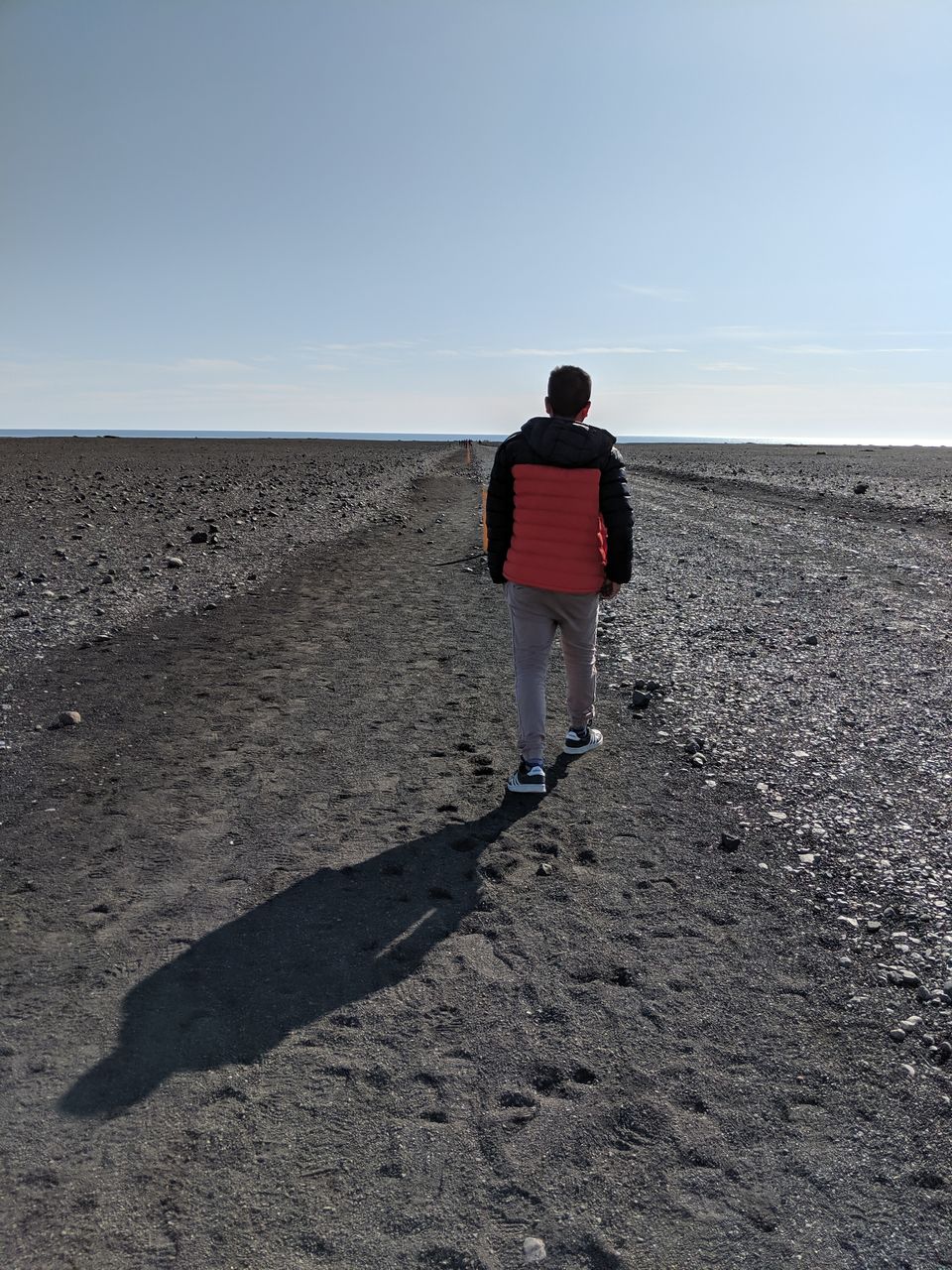 Tip : There are timing given for shuttle buses but you need to pay to get into them.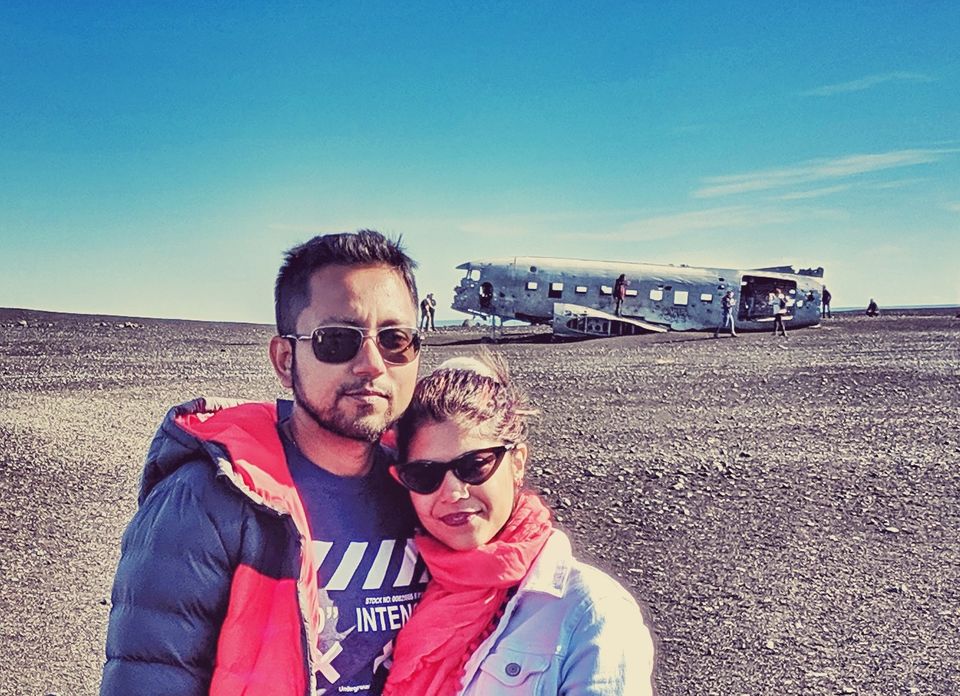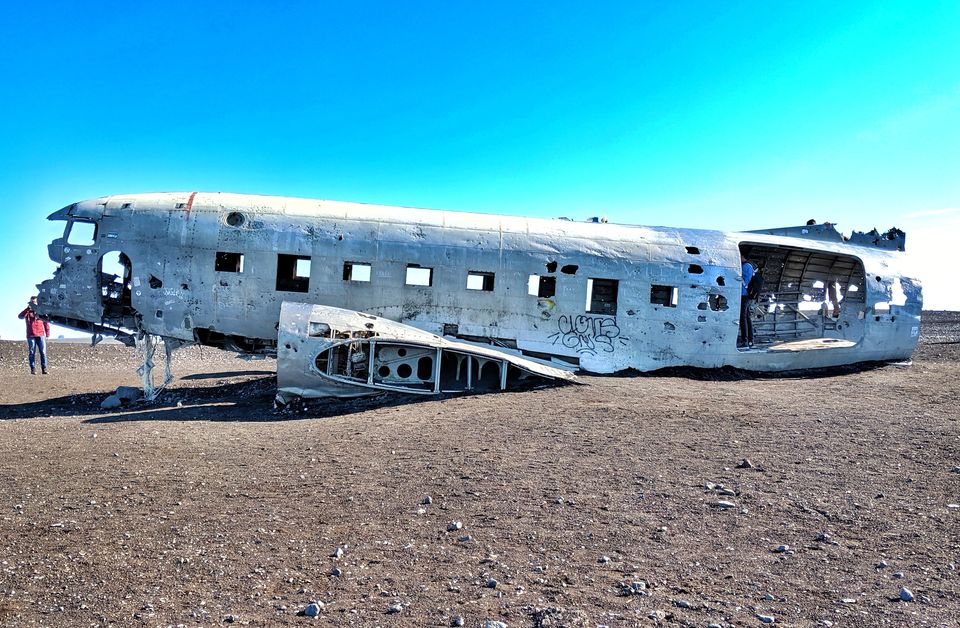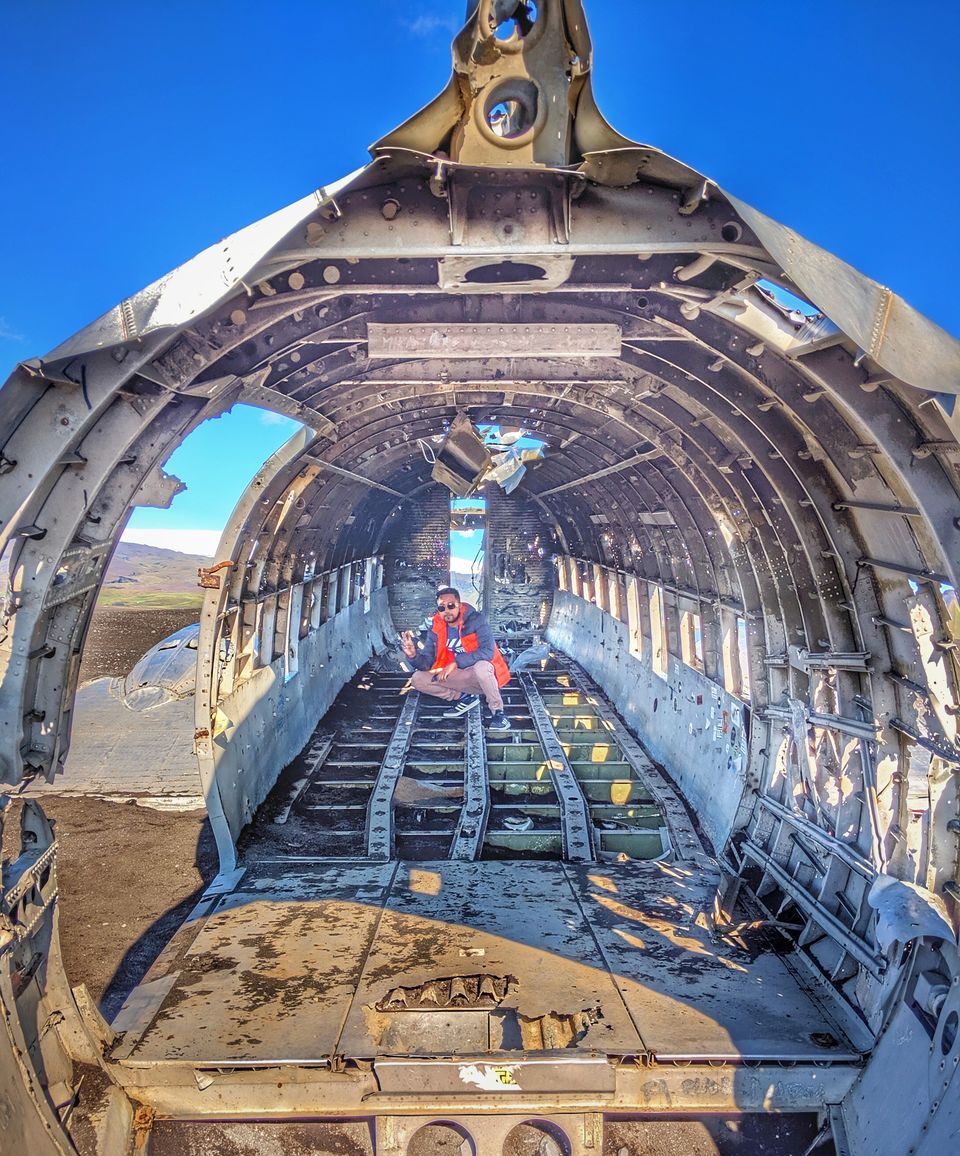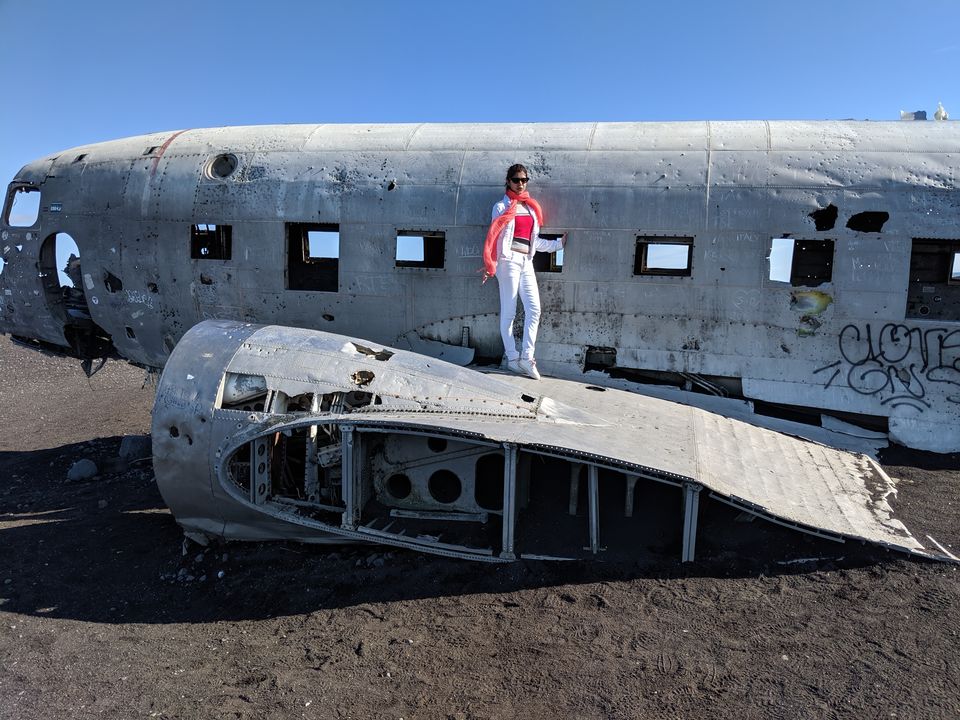 Next stop was twin glaciers :
Sólheimajökull and Myrdalsjokull Glacier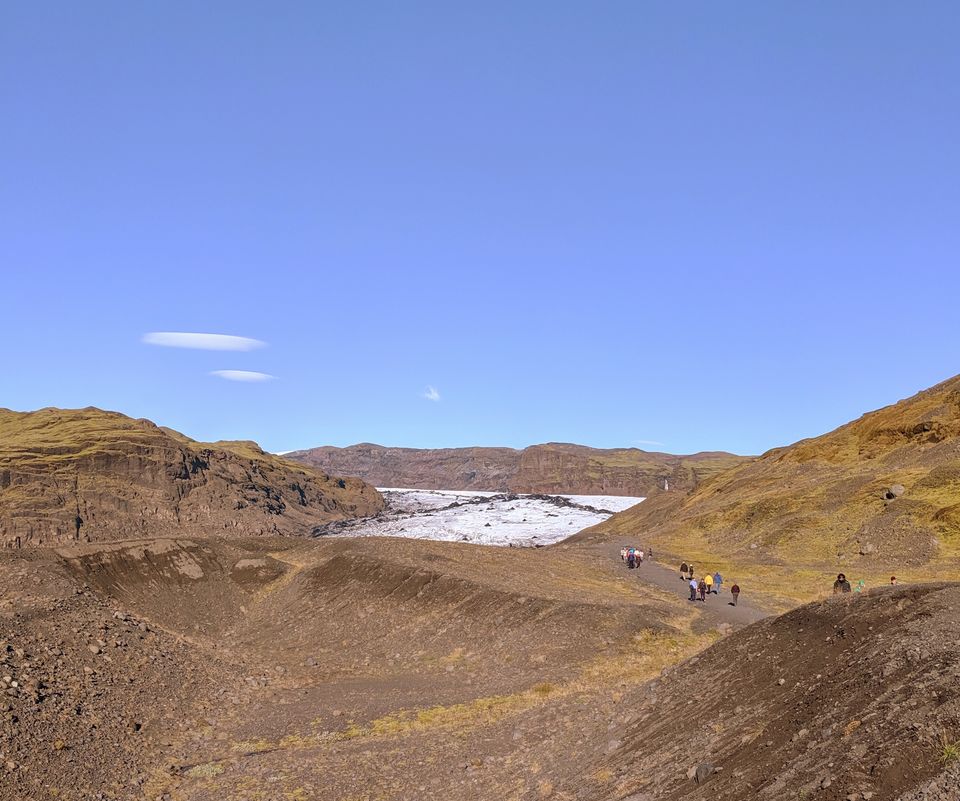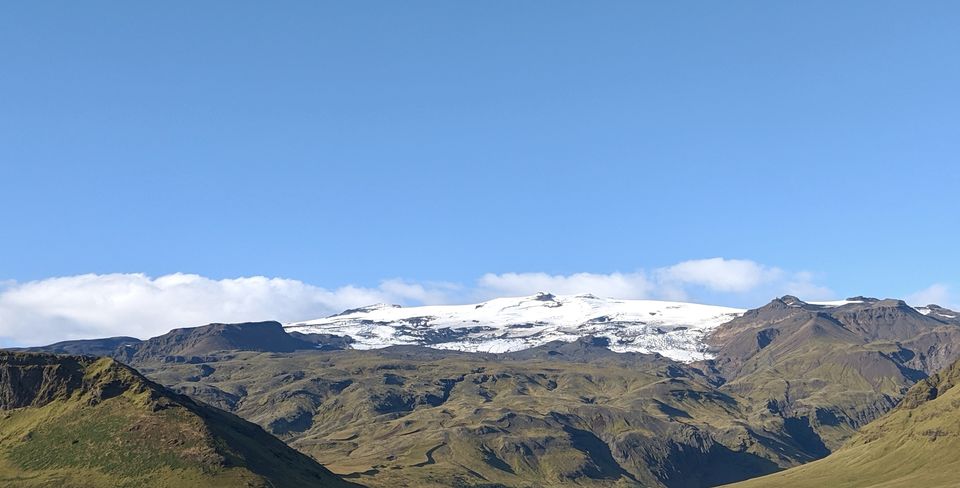 Last one for the day was beautiful Waterfall and the most amazing thing here is that you can hike behind the falls.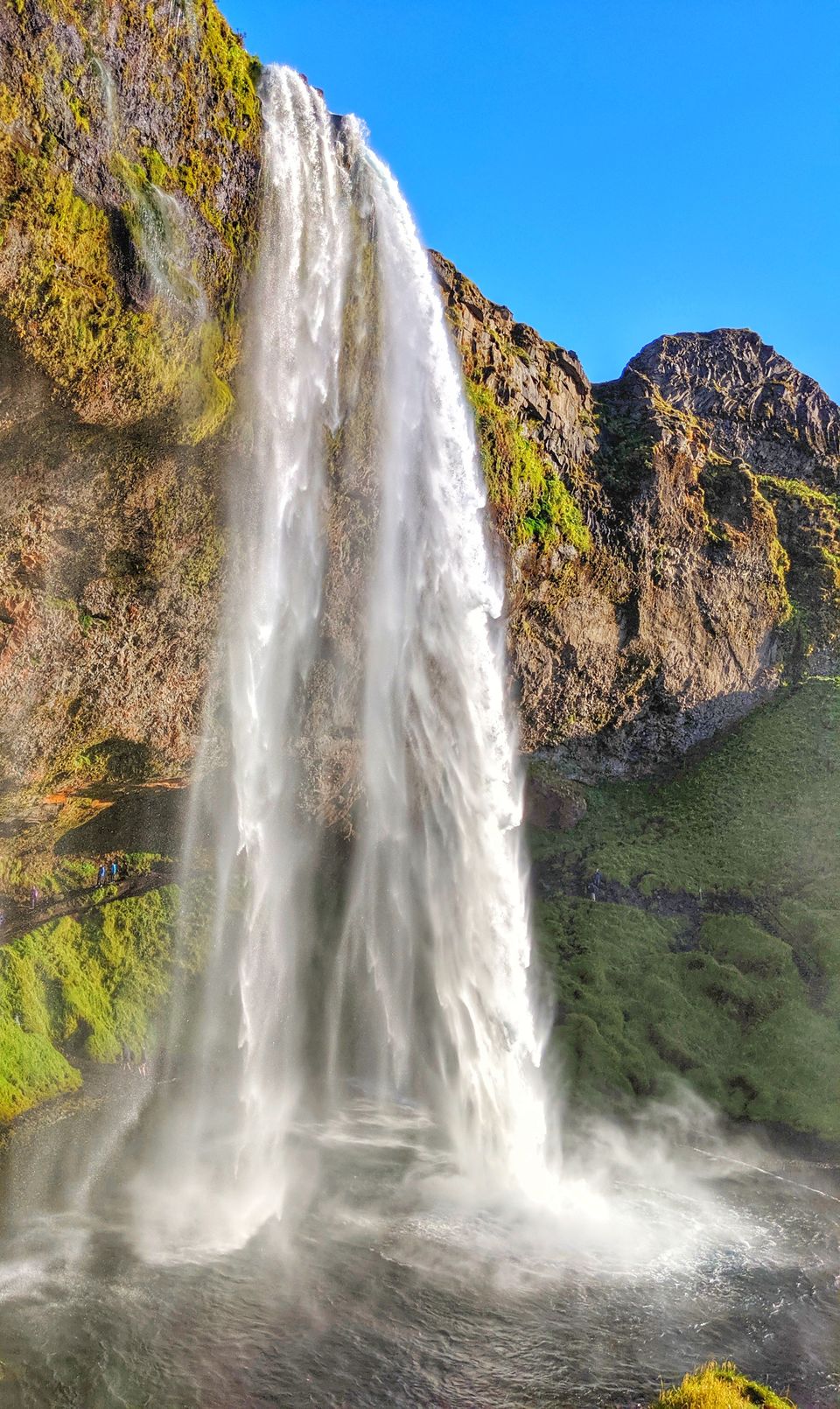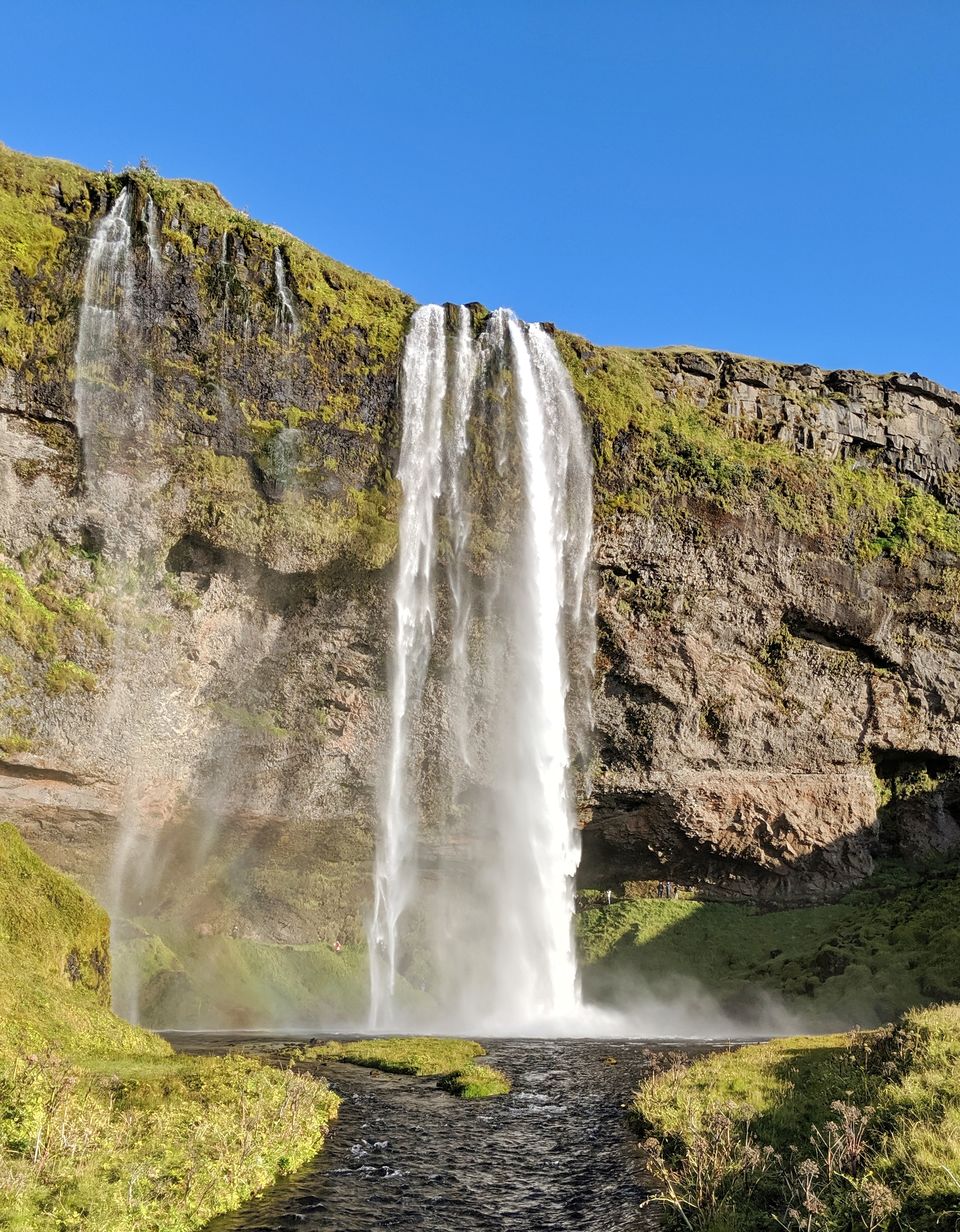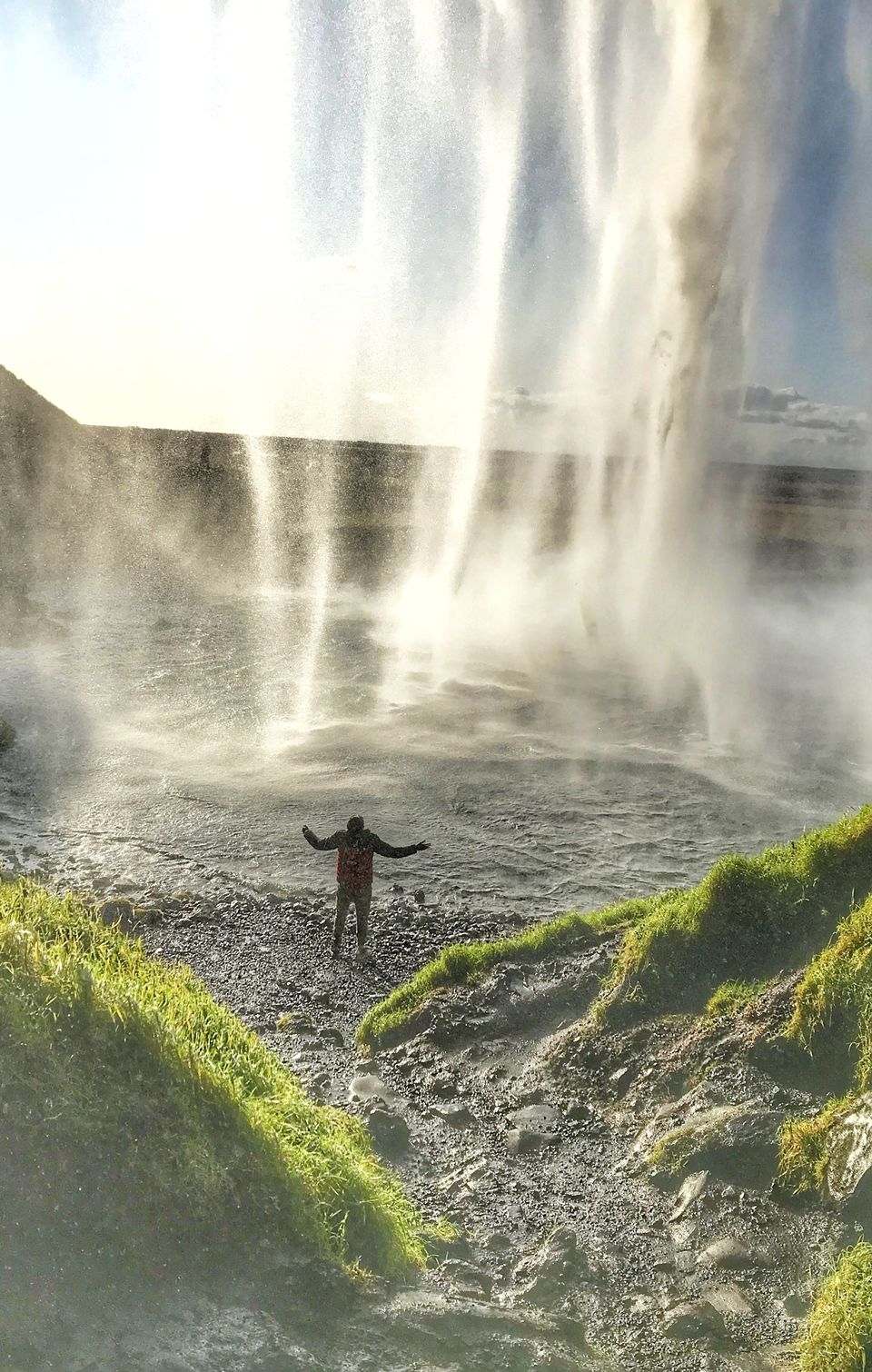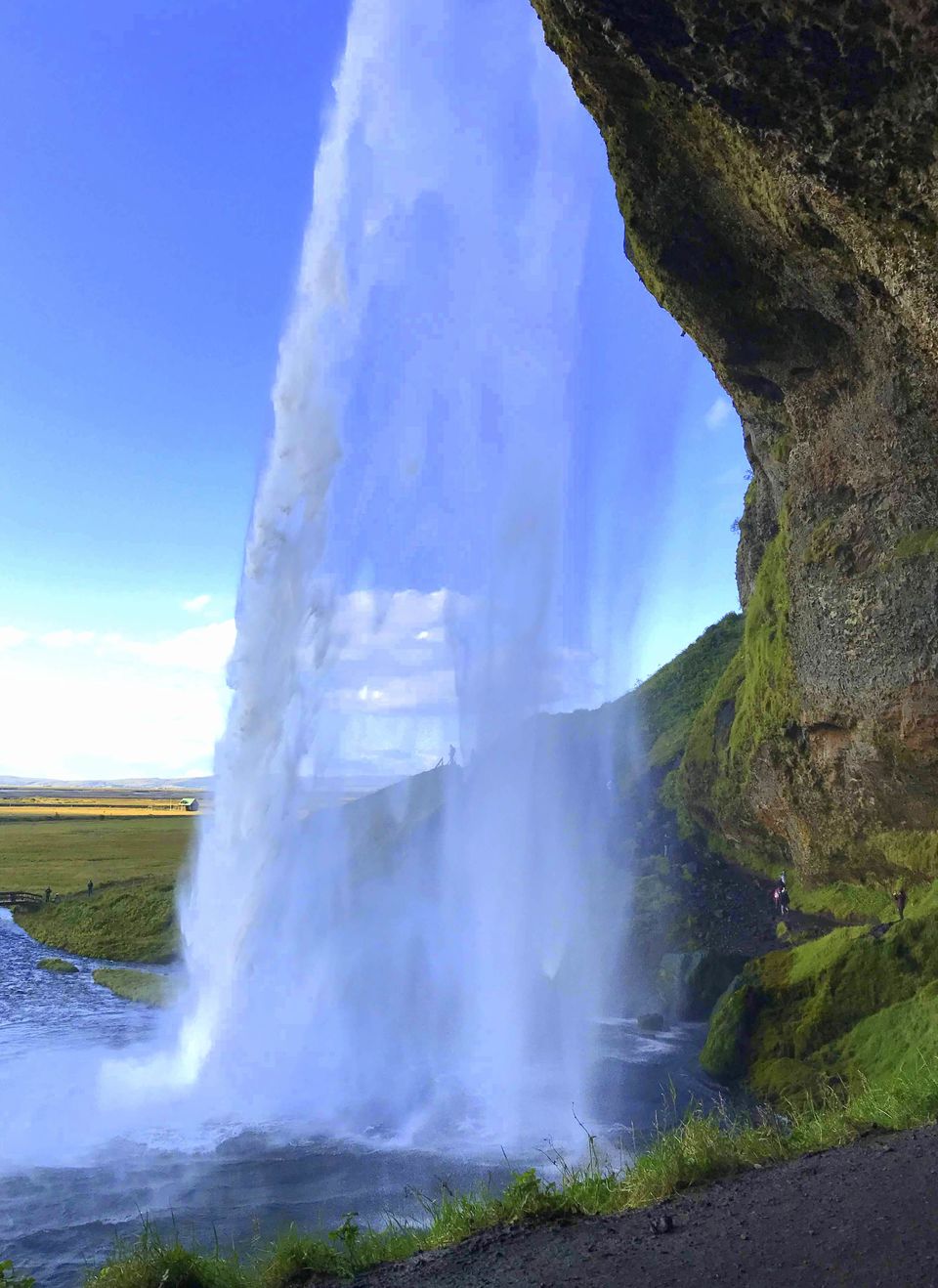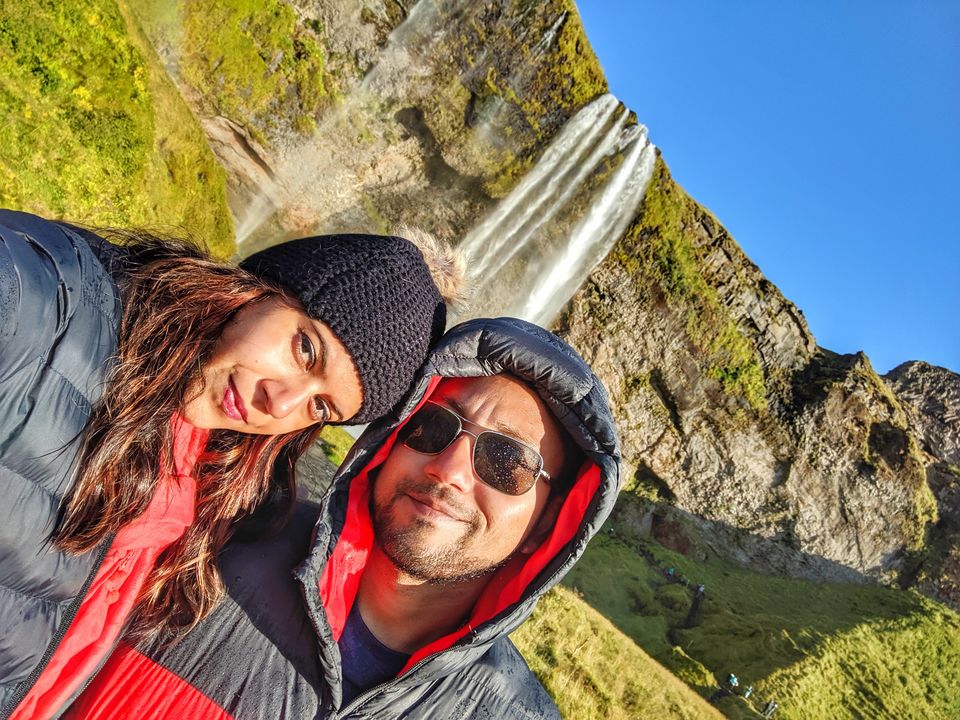 We were back to our Hotel and it was our last night in Hella.
We did see some places en route , like Geo thermal Plant , hidden lagoon chase. We are such kind of traveler who love to explore a place that interest us. Even if guide says some location is important but if we don't find it interesting we will not bother seeing that, like Geo thermal plant – we did not go inside.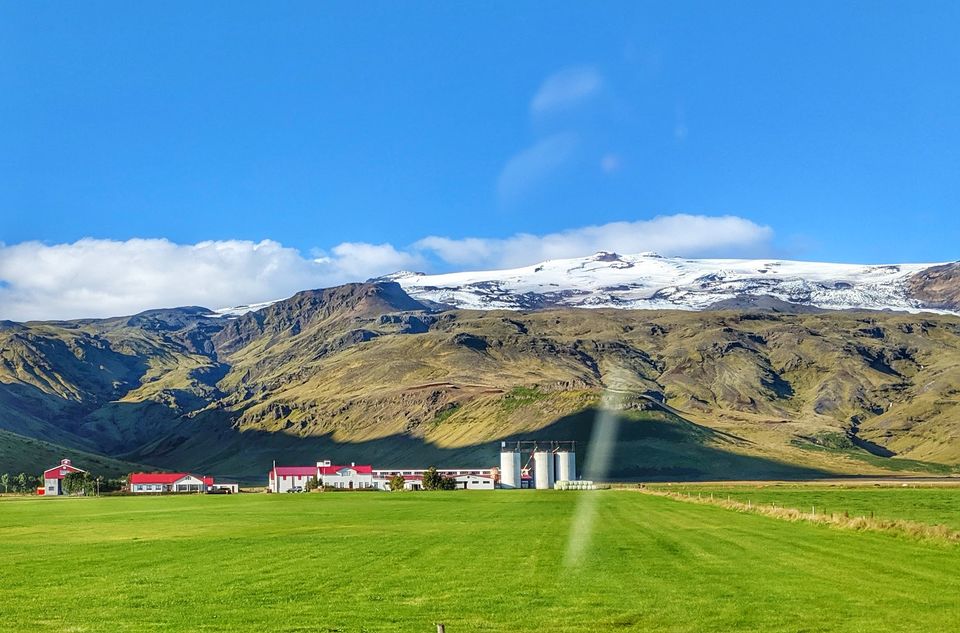 Hidden lagoons are in abundance in Iceland and we chased that instead. But did not find one.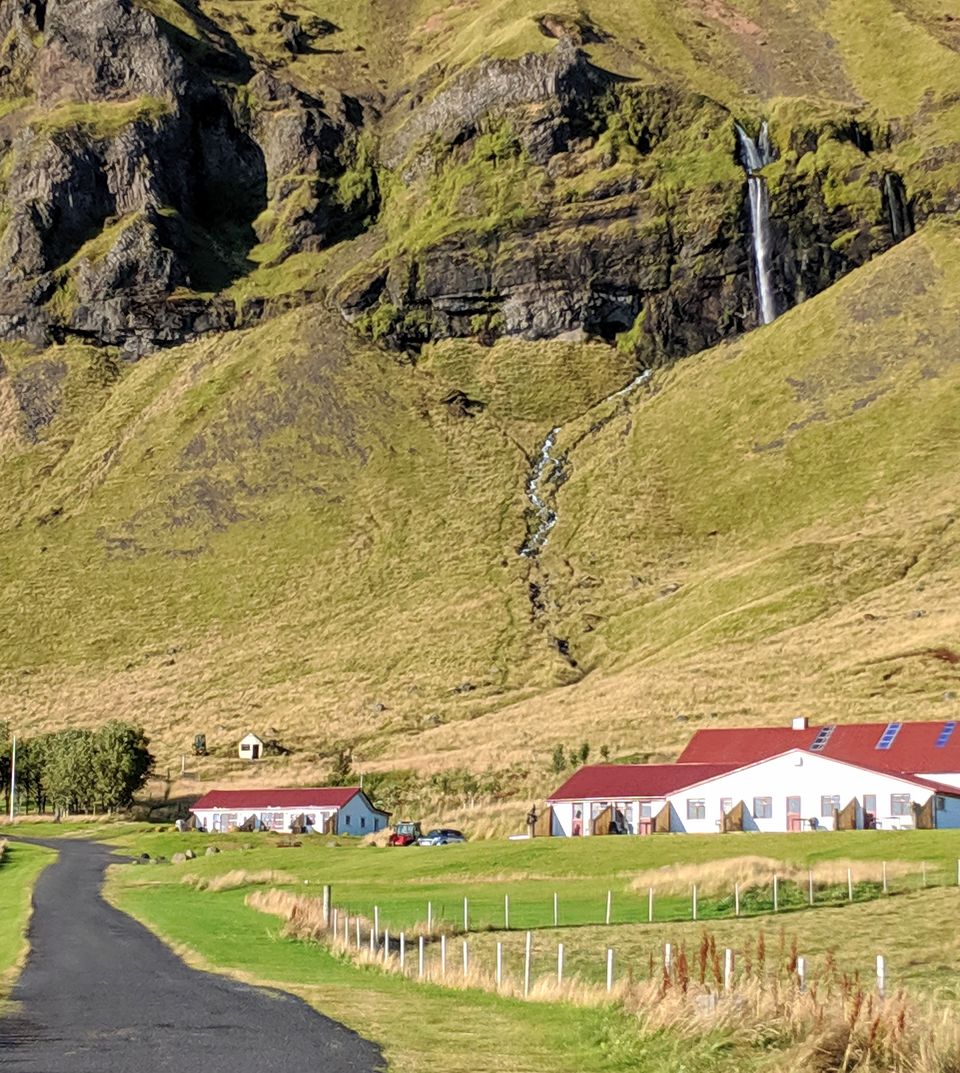 We searched for some restaurants as we were bored of eating the same thing and wanted to try some Icelandic cuisine. We found this beautiful restaurant located inside a Golf course. If northern lights appeared then this would have been a perfect place to watch with dinner. (We did trace the aurora using the Aurora App but it was just start of season and it could be viewed very less and for minimum time.) We did not have luck yet ! Stayed in Farm , Ate in Farm but no Aurora Luck.
& thus another gorgeous day ended with pretty views and filling the heart with memories to cherish. Here is video for day 3 – https://www.instagram.com/tv/CAxhnFpFTJi/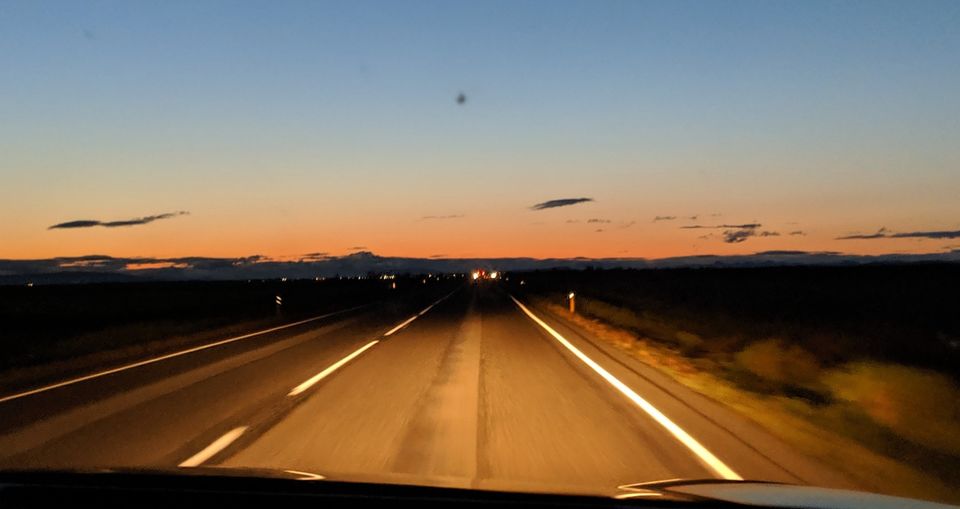 Day 4
Golden Circle Route
Finally we were on the Golden circle route Exploration today. We were on part of it on 1st day while going to Vik from Airport and today we are covering the rest of it.
Here is the map of the Golden Circle. If you google you will find all the spots that you need to visit but if you are driving then just be on this route and you will see more places or follow few other cars and you reach some beautiful never seen before kind of place.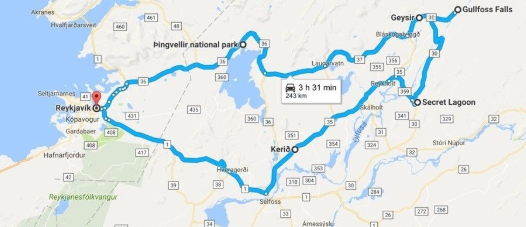 Tip : – There are many layover tours over Iceland . This route is ideal if you have just 1 day in Iceland. Just make sure you reach Reykjavik in the morning hours to get into some Tours (you get them at the airports too or book online)
If you drive then you can cover more than just Golden circle.(Try south coast and Golden circle)
Make sure you consider the fact that you might be jet lagged or depending from where you are travelling.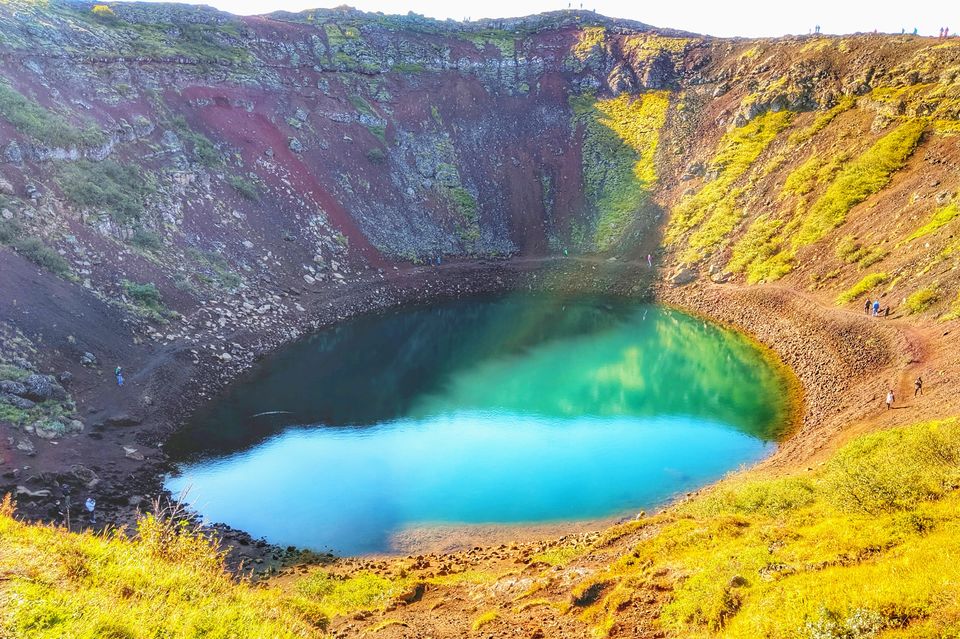 Also known as – Eye of the World
Kerid crater is a volcanic crater surrounded by rare red volcanic rock.
Entry Fee – 400 ISK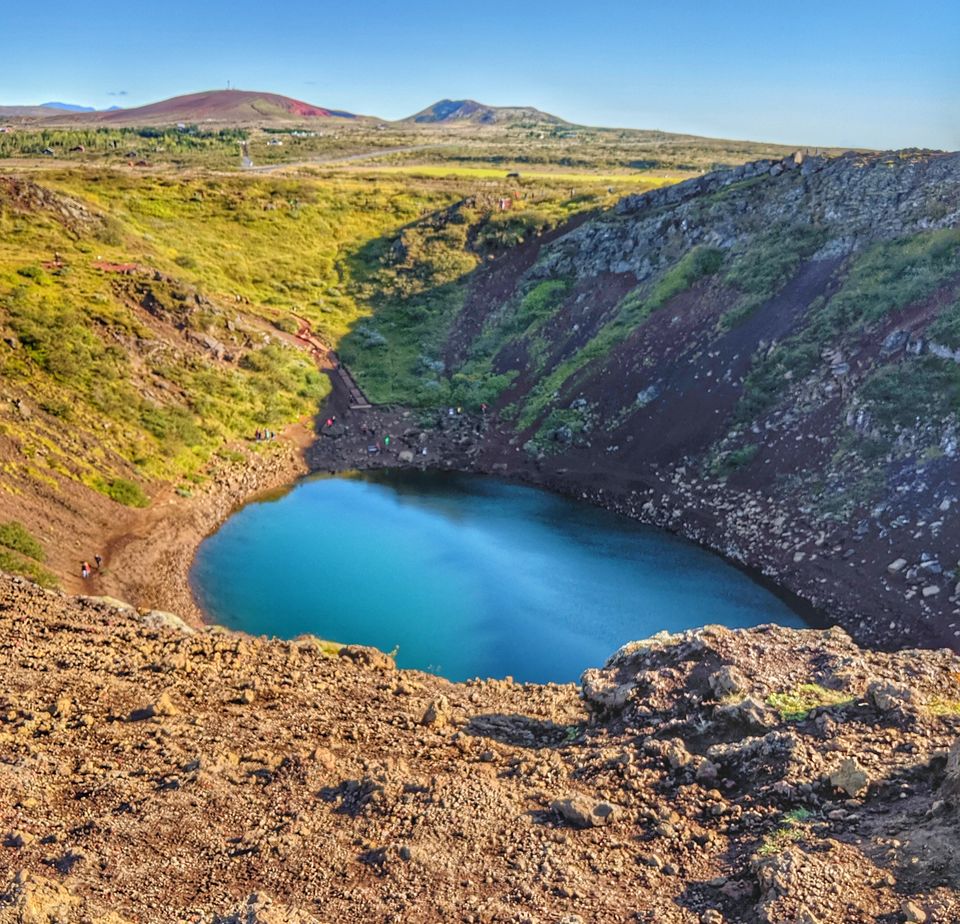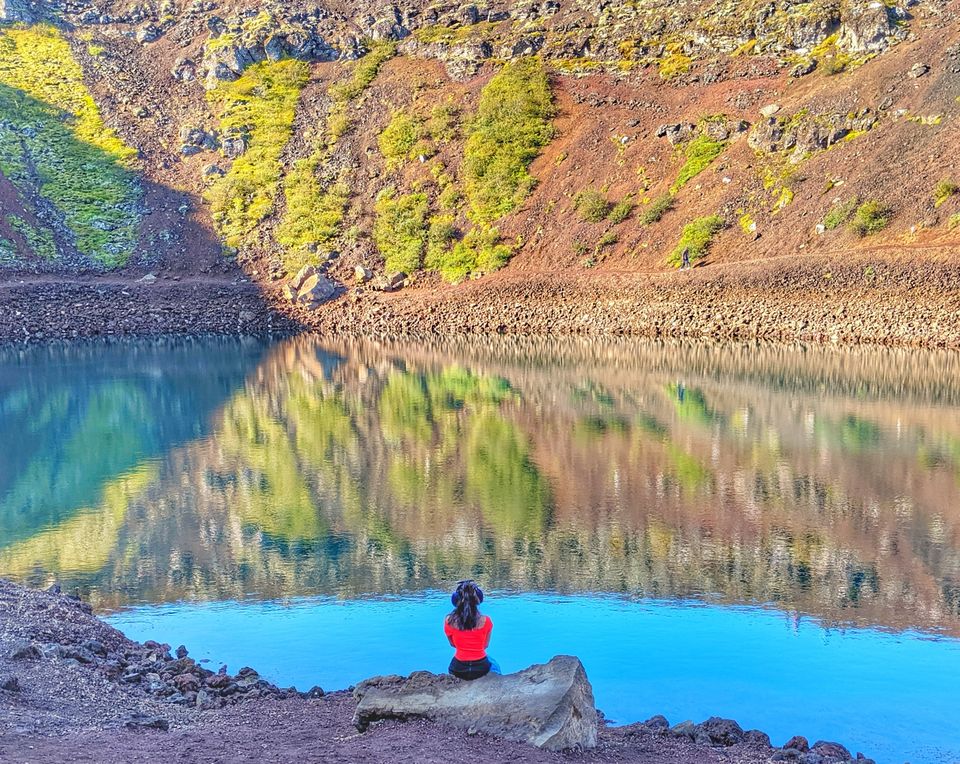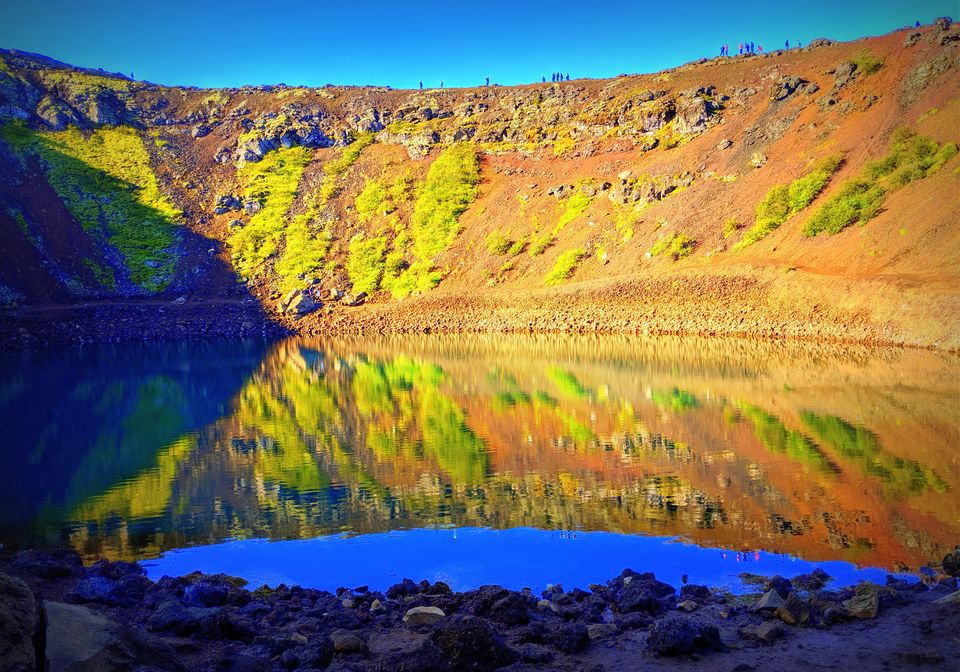 There are natural hot springs surrounding this pool. You can walk around and spend an awesome time here.
This we found while playing around with map and looking for some interesting places. Also we needed little break.I did not go in water so waited and roamed around in the area.
Entry fee – 2800 ISK approximately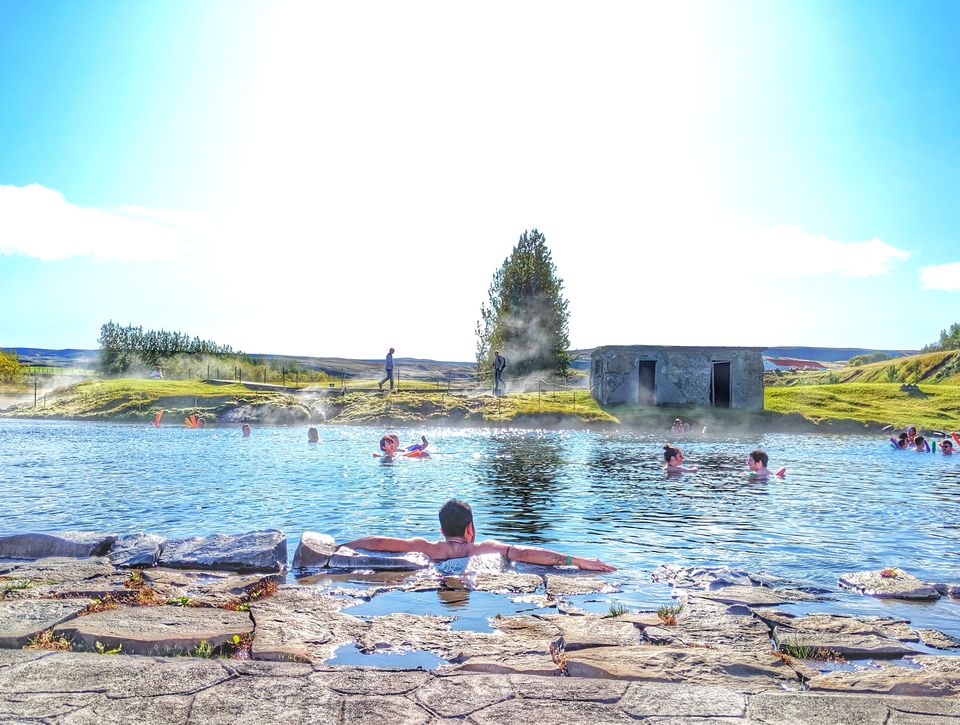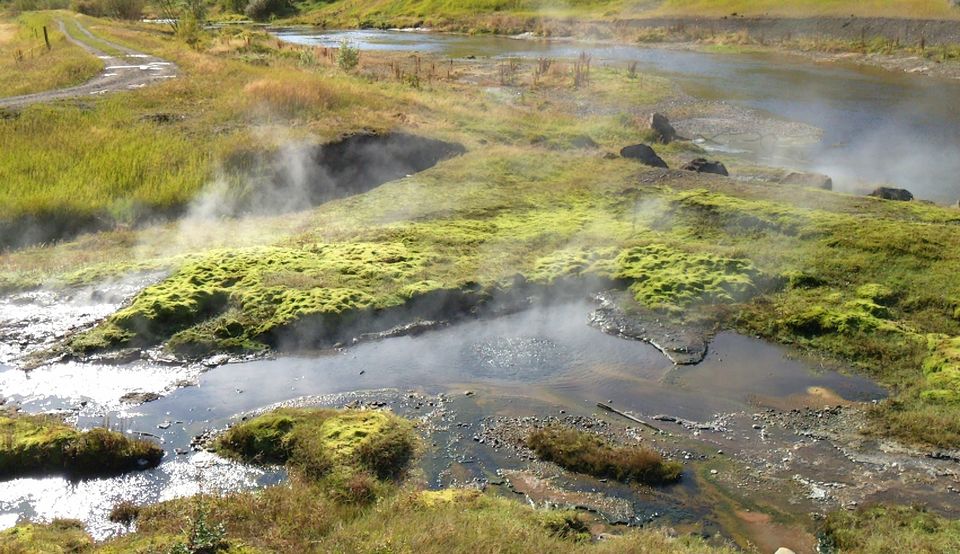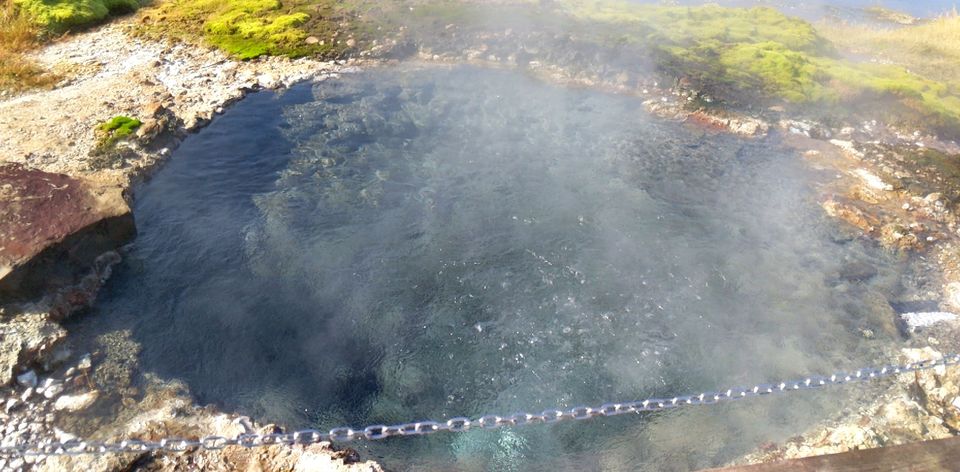 Next we went to see the Gullfoss Waterfall .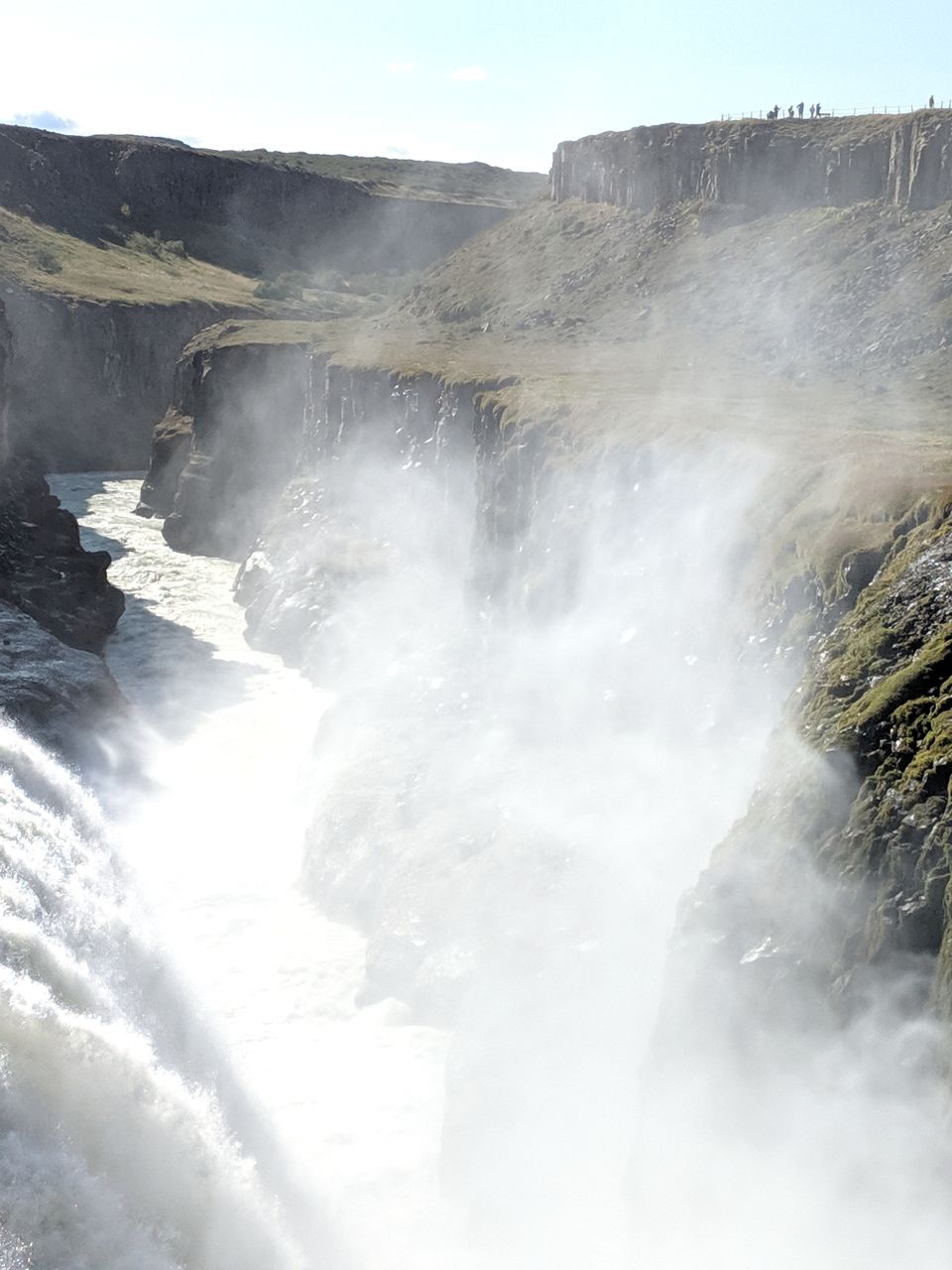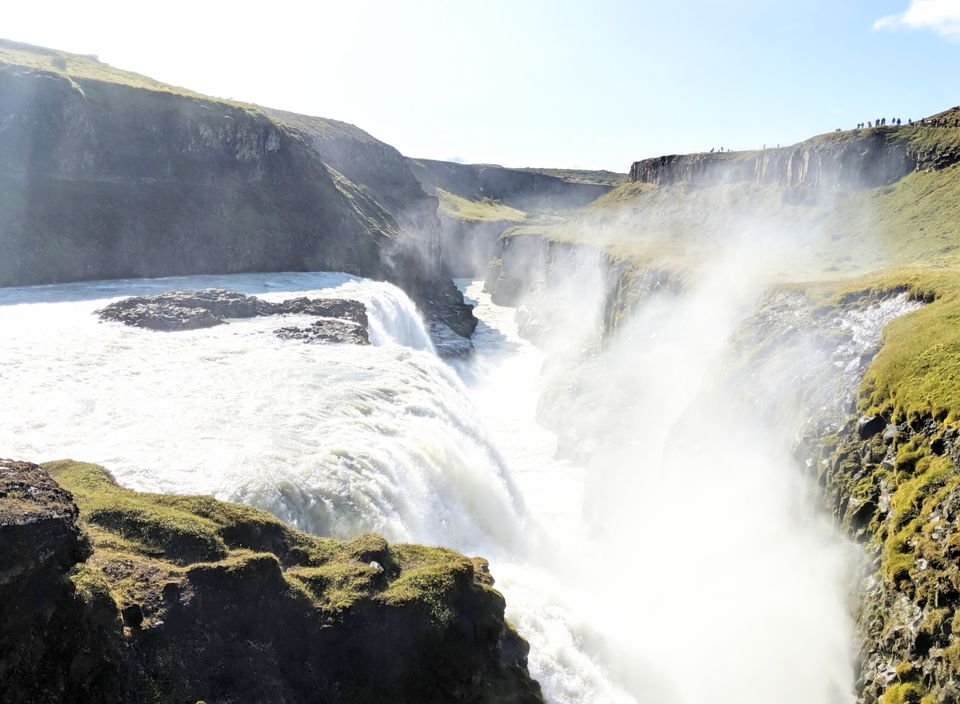 So Gigantic and in form of Stair Case , so also called StairCase waterfall.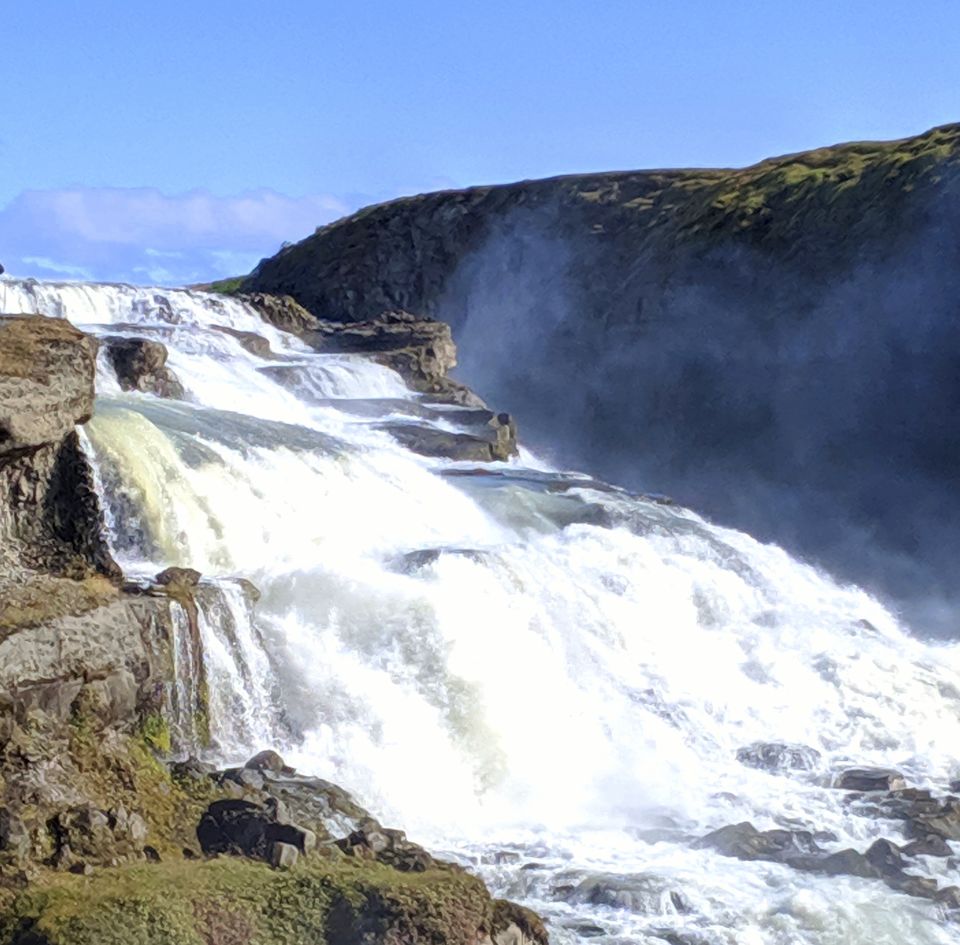 Natural Geothermal Activity all over Iceland.
I forgot the interval of this hot-spring but it was somewhere around 2 minutes and 20 minutes interval.
This one is a Very very big park. 1st thing – go to the visitor Center and get a map. There are n number of Hiking trails and maps tells you where to park for a particular Hike.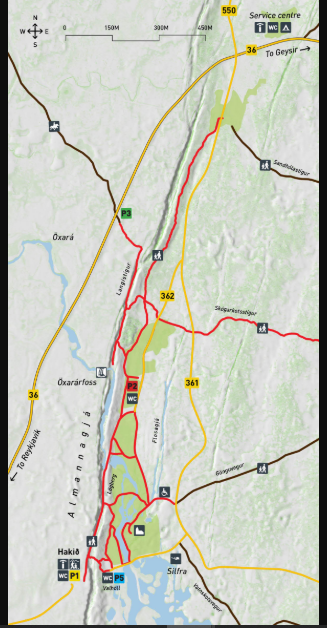 https://www.thingvellir.is/en/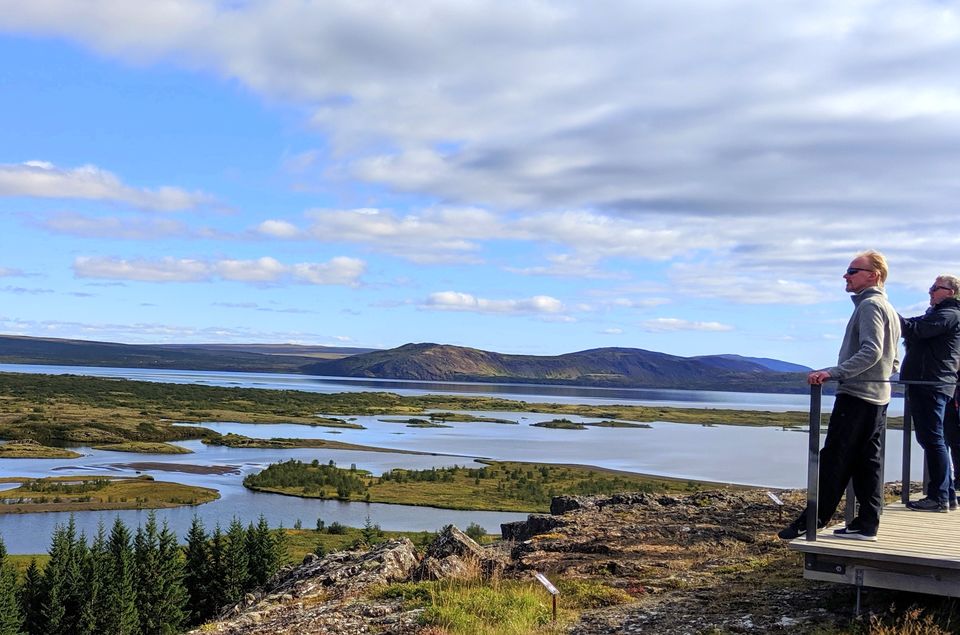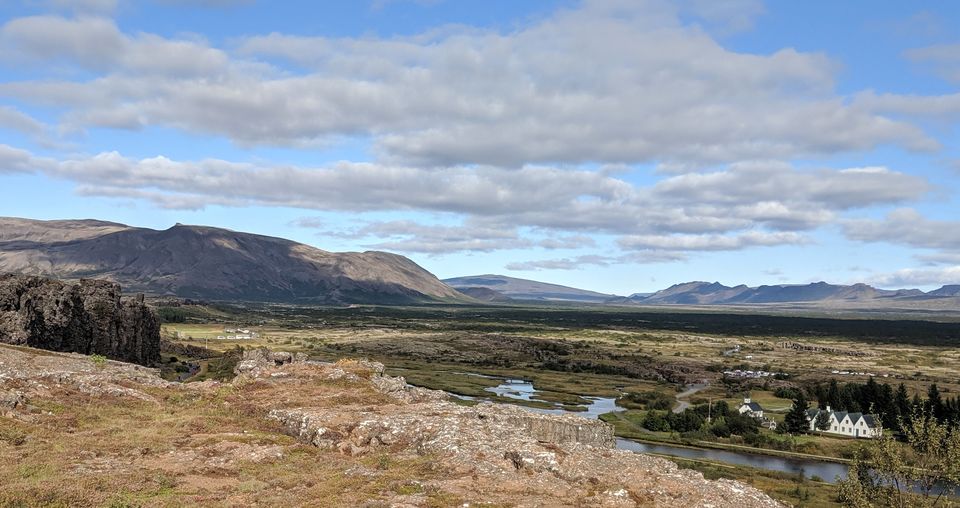 This park has one amazing activity , Diving and snorkeling in Silfra zone where tectonic plates meet.
Tip – You need to book slot if you plan to do this . Head to this link for more info: https://www.thingvellir.is/en/plan-your-visit/diving/
Silfra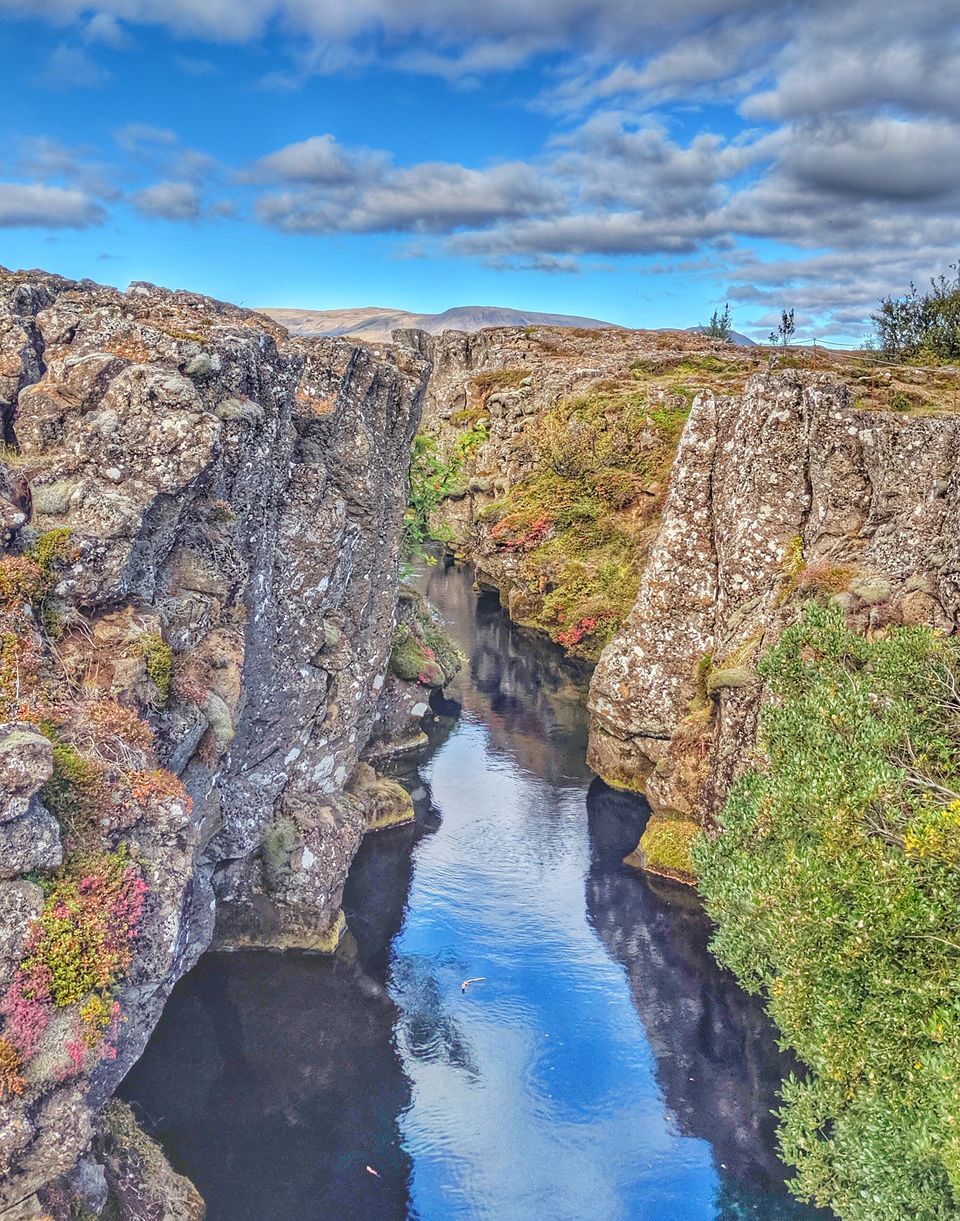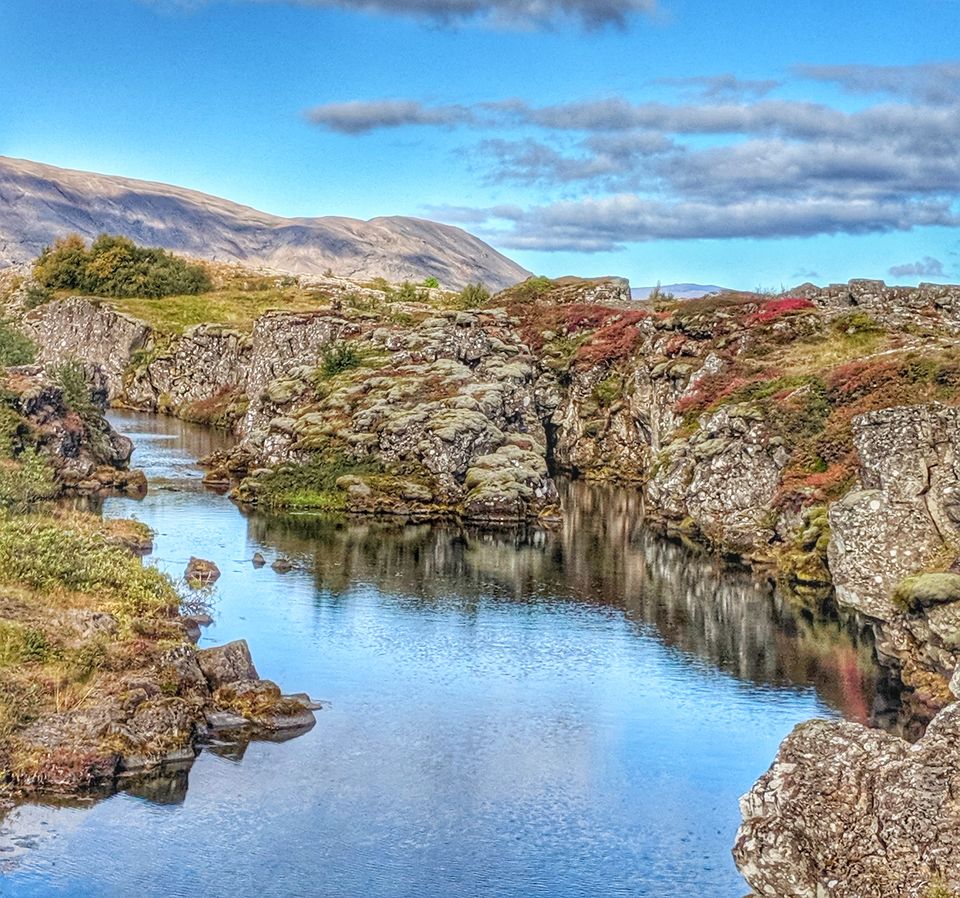 Öxarárfoss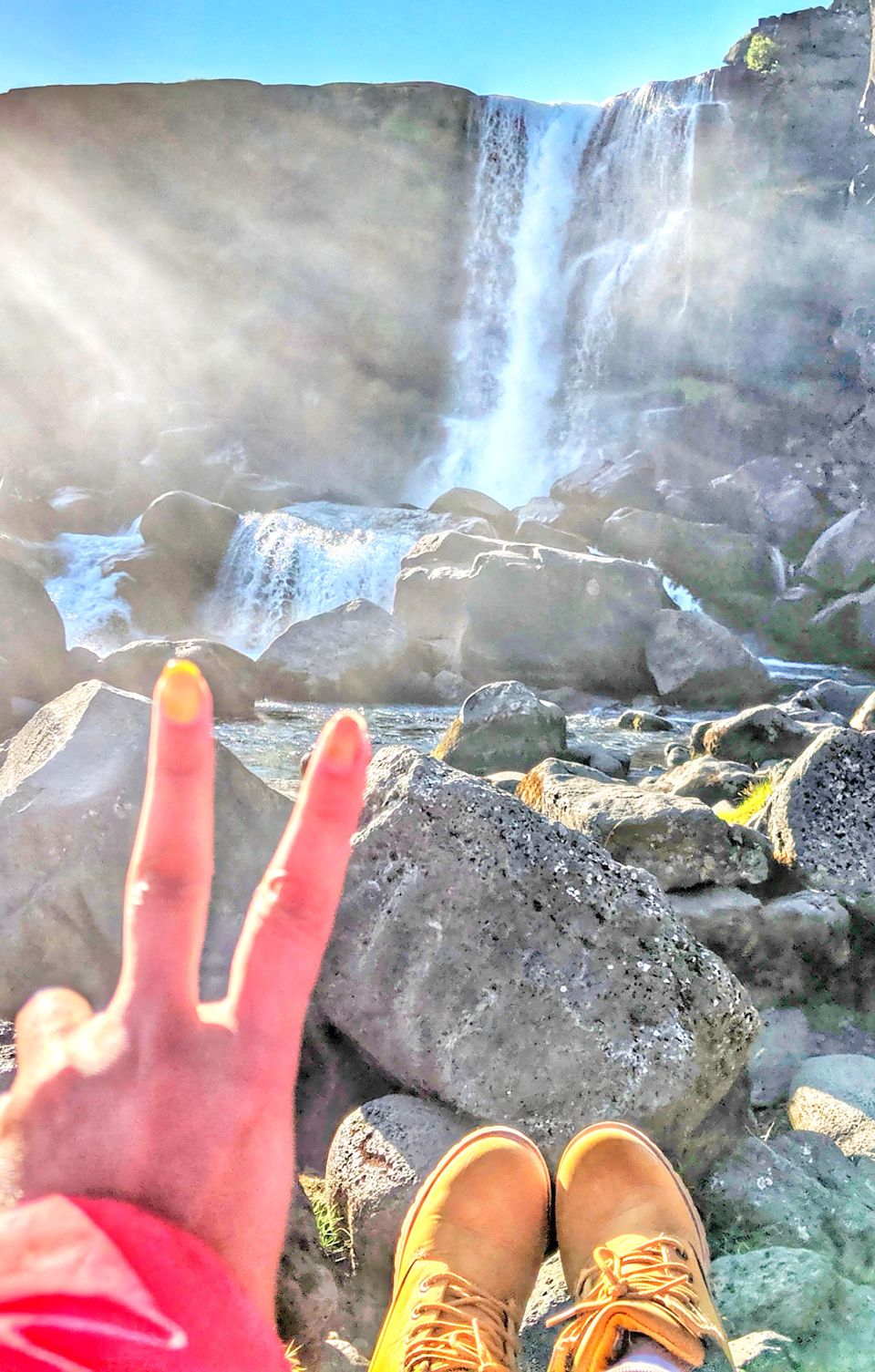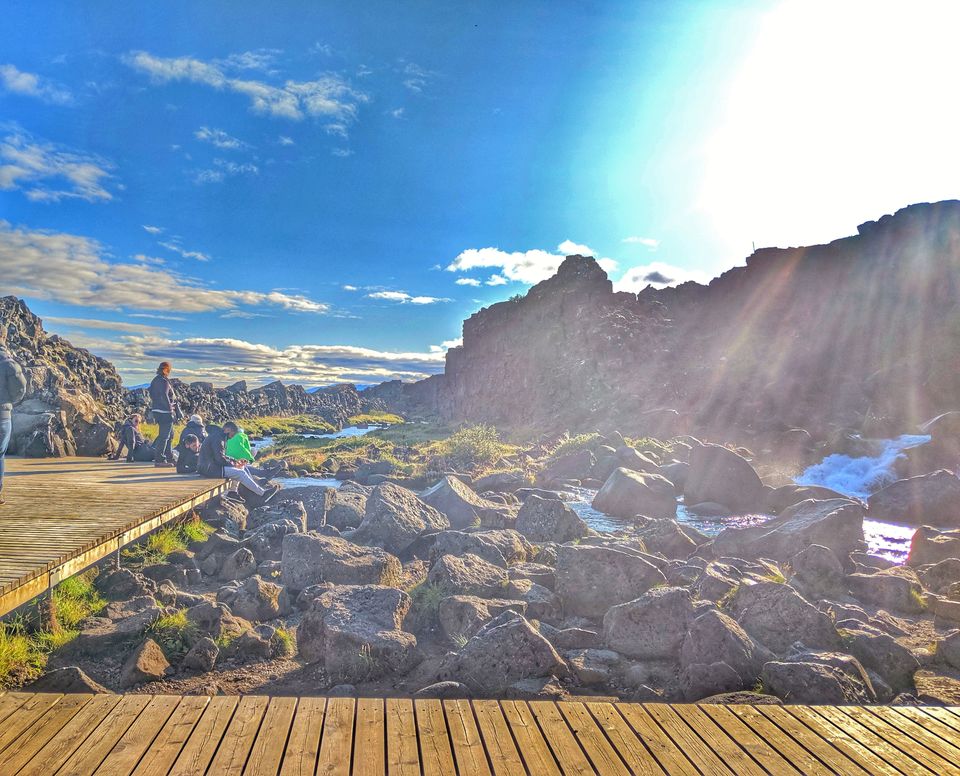 Other Spots inside the park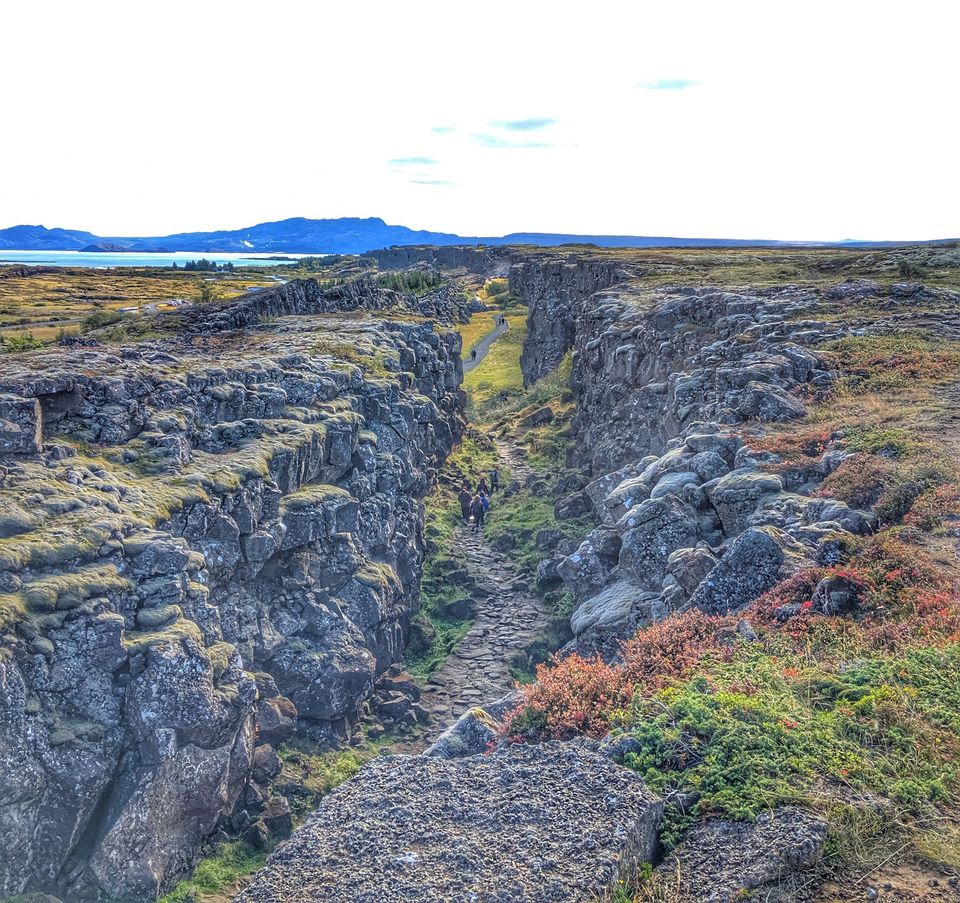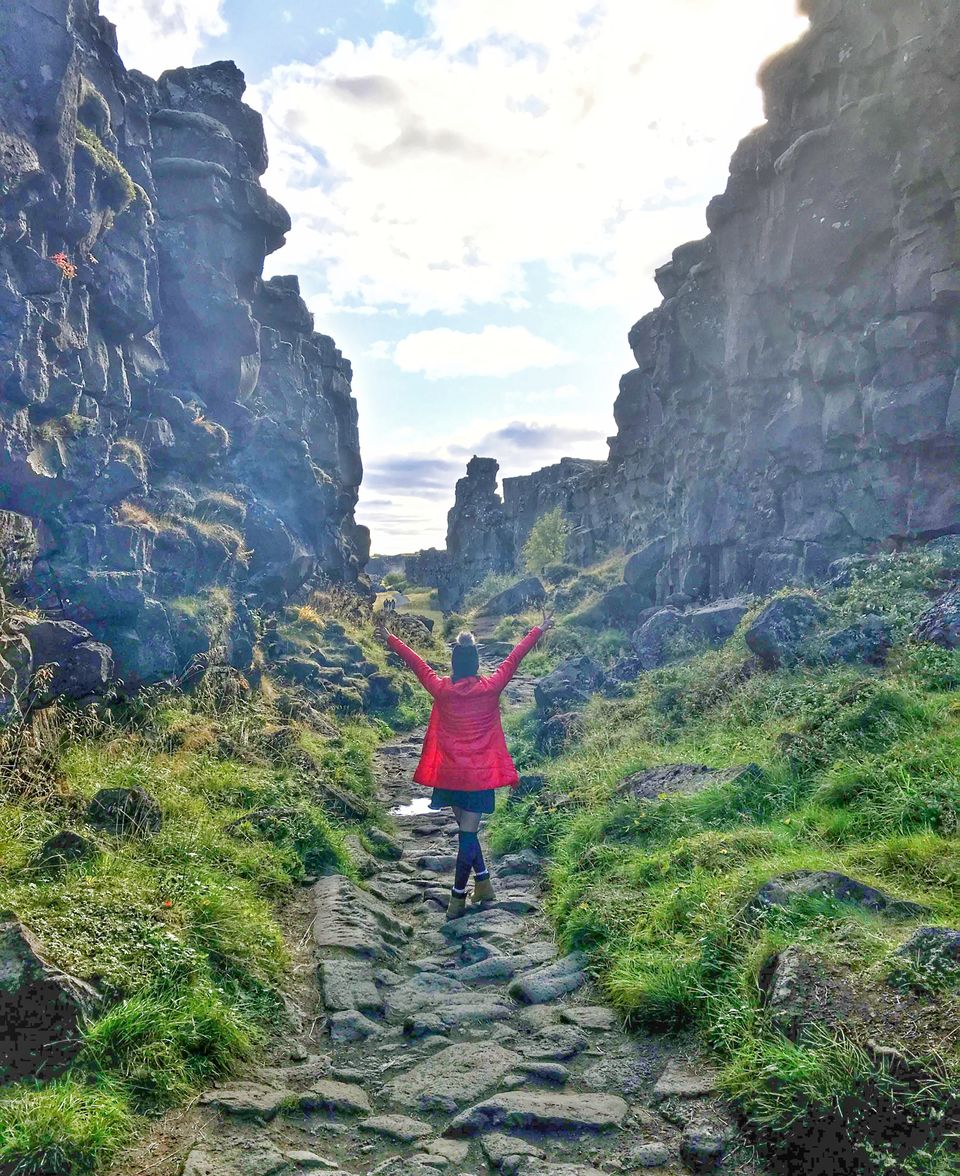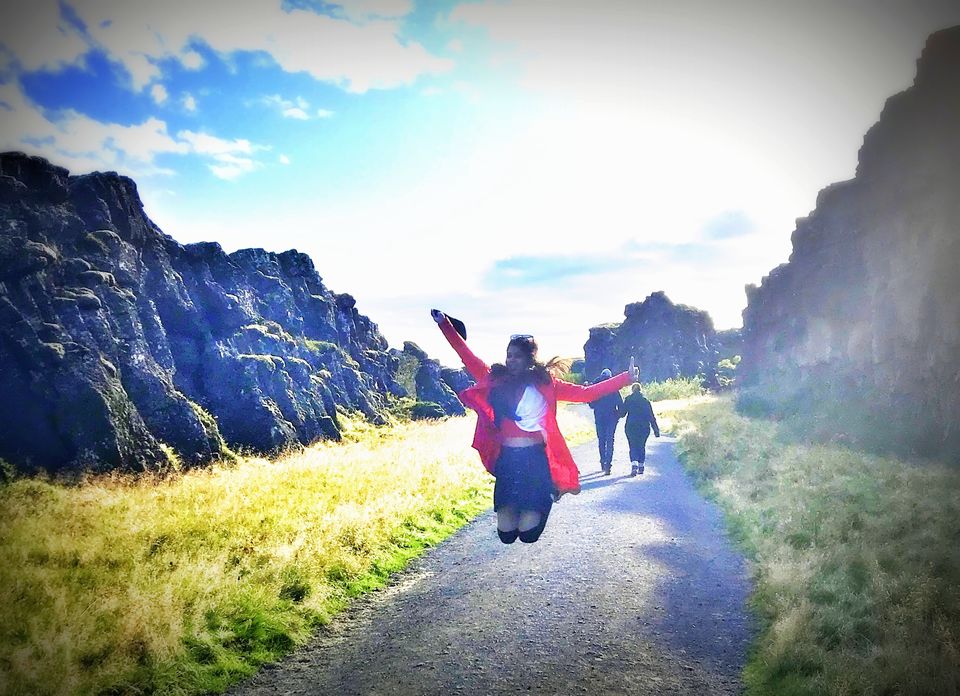 Finally after the long day we left for our hotel that we had booked in the Capital city for next 2 days.
After Checking in we left to see the capital.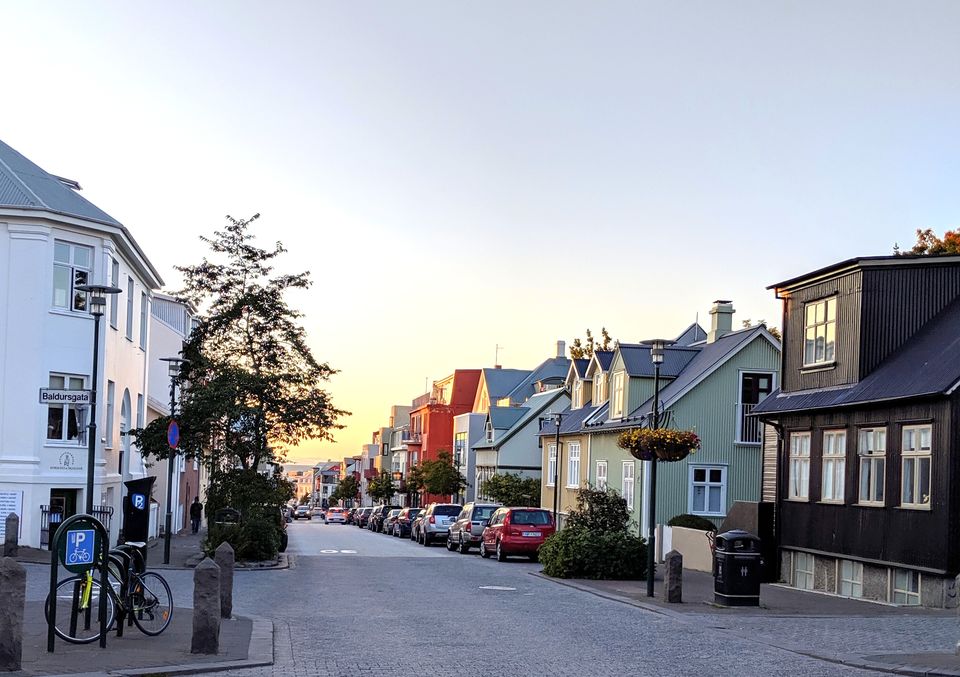 Reykjavik can be best explored if you are on your foot. Many cute restaurants and cafes, pubs, stores. Also super markets if you are used to the sandwiches and want to grab some.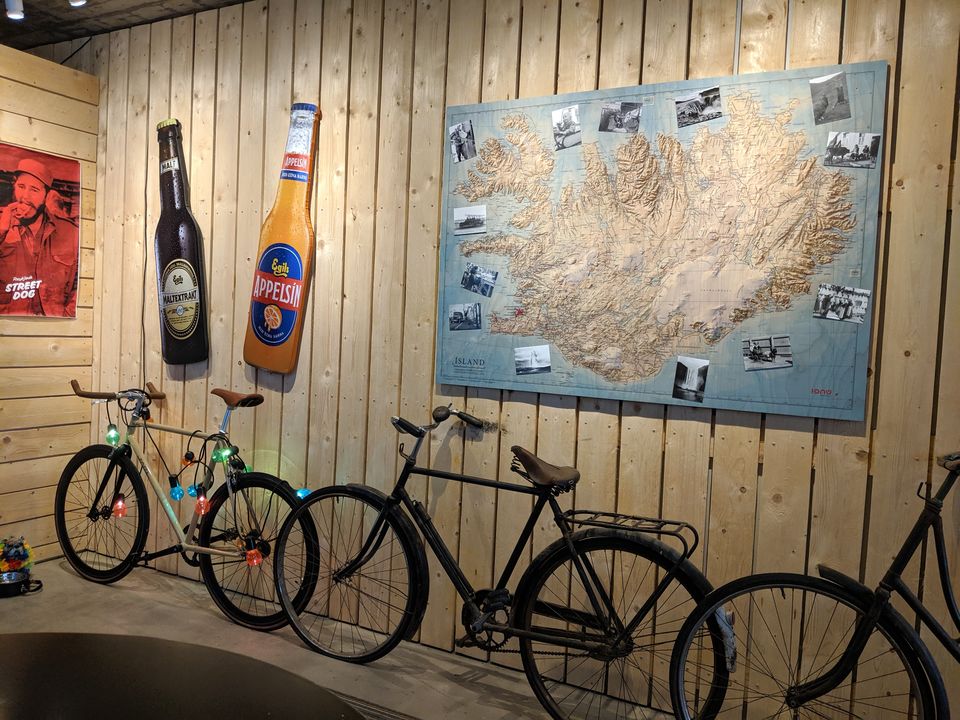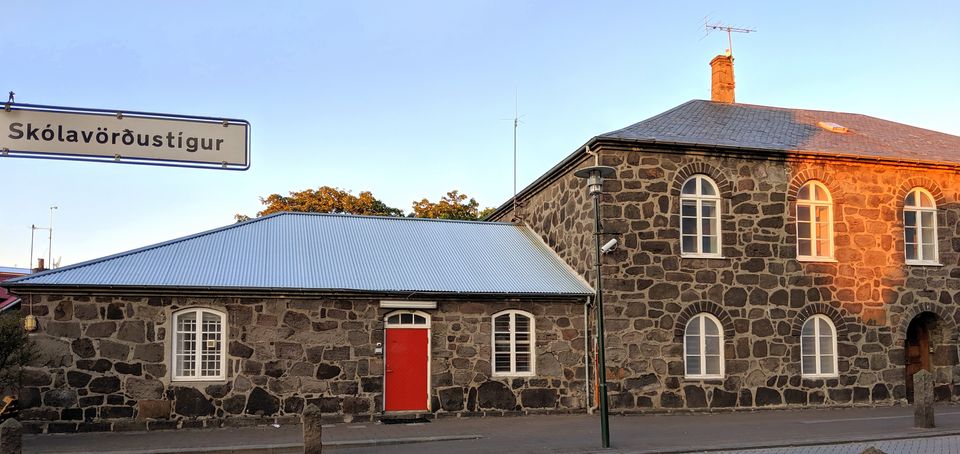 Hallgrímskirkja Church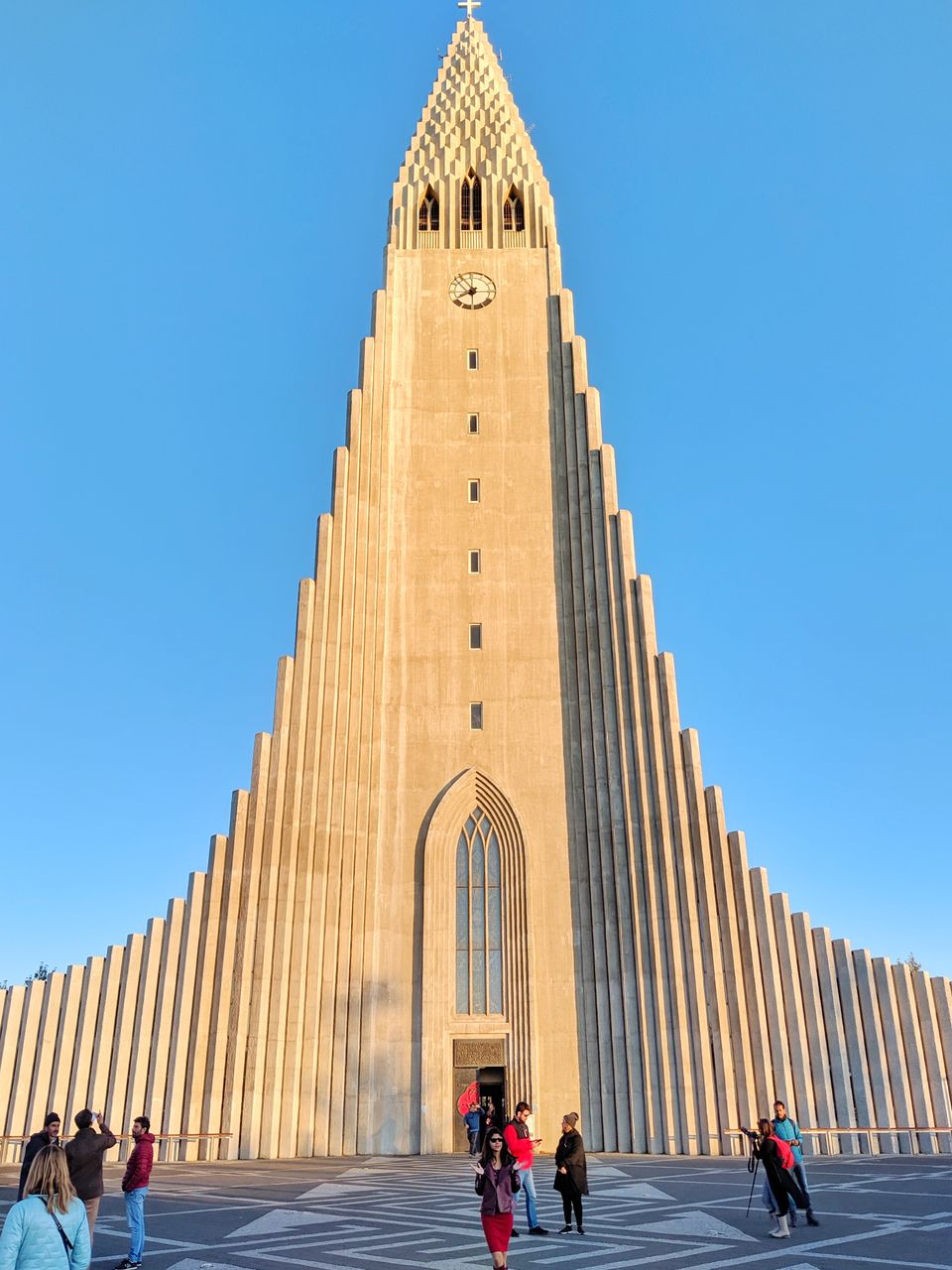 Streets of Reykjavik
It is difficult to find parking. We found it near church and then were on our foot the whole time.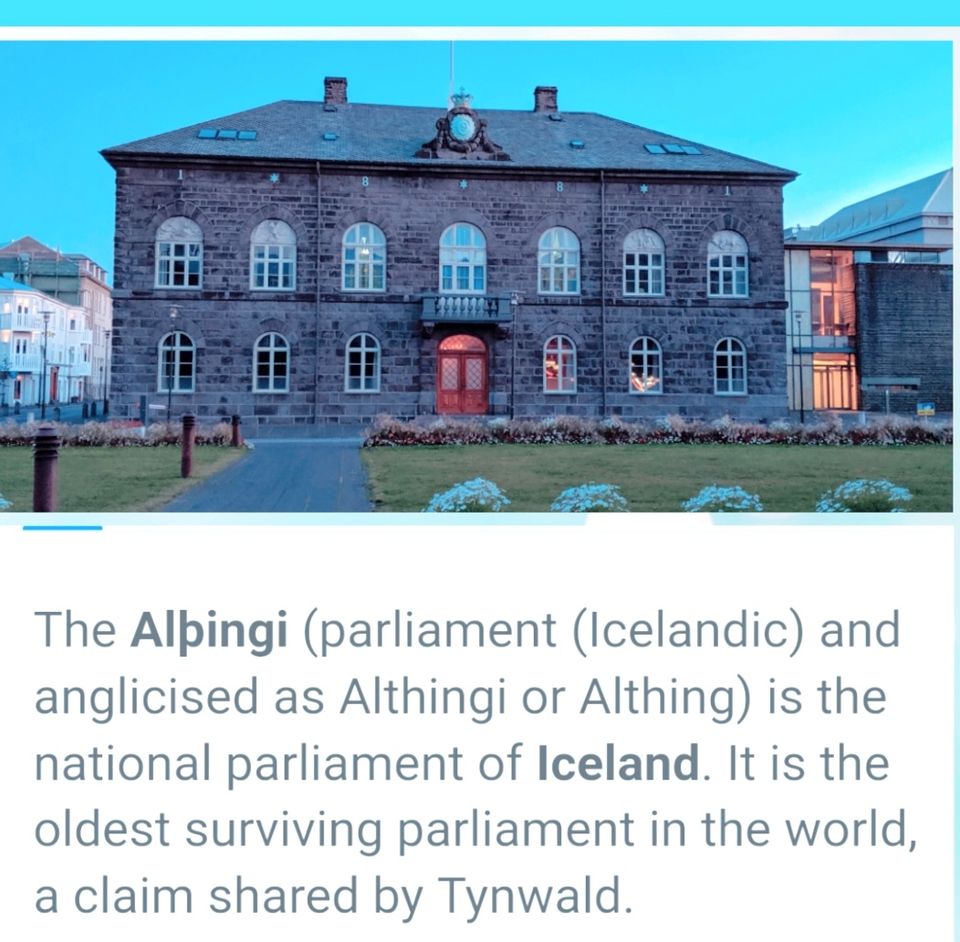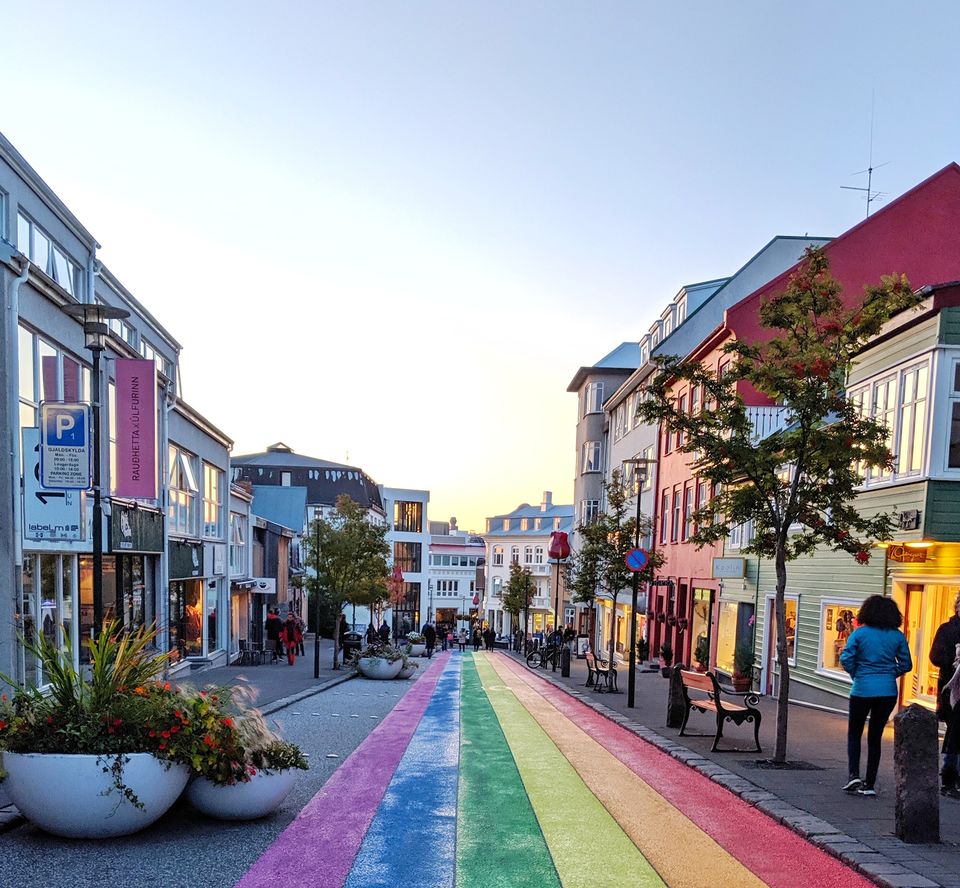 We ate in one of the restaurants there and then were done for the day. Day 4 Video – https://www.instagram.com/tv/CA2iFPeFgIy/
Day 5
If you come to Iceland and do not visit West Coast then you miss something very big and beautiful. Whole Iceland is as such very pretty and mind-blowing but Western Iceland is different story. If you do not believe me then let the pictures below tell you.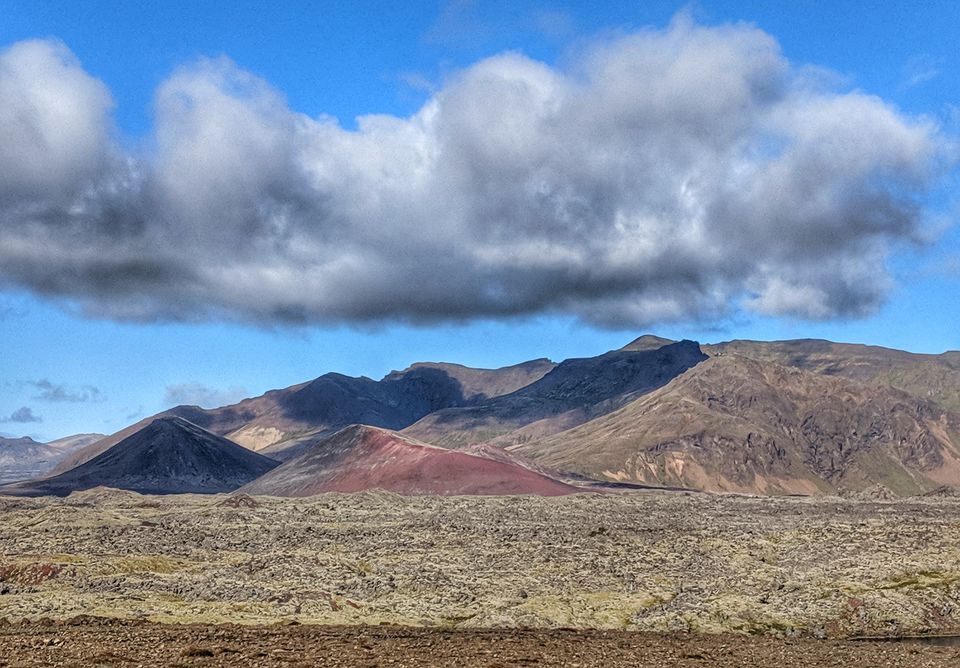 We started from our hotel and followed the below route . We did not have much knowledge about where to go first so we stopped at visitor center.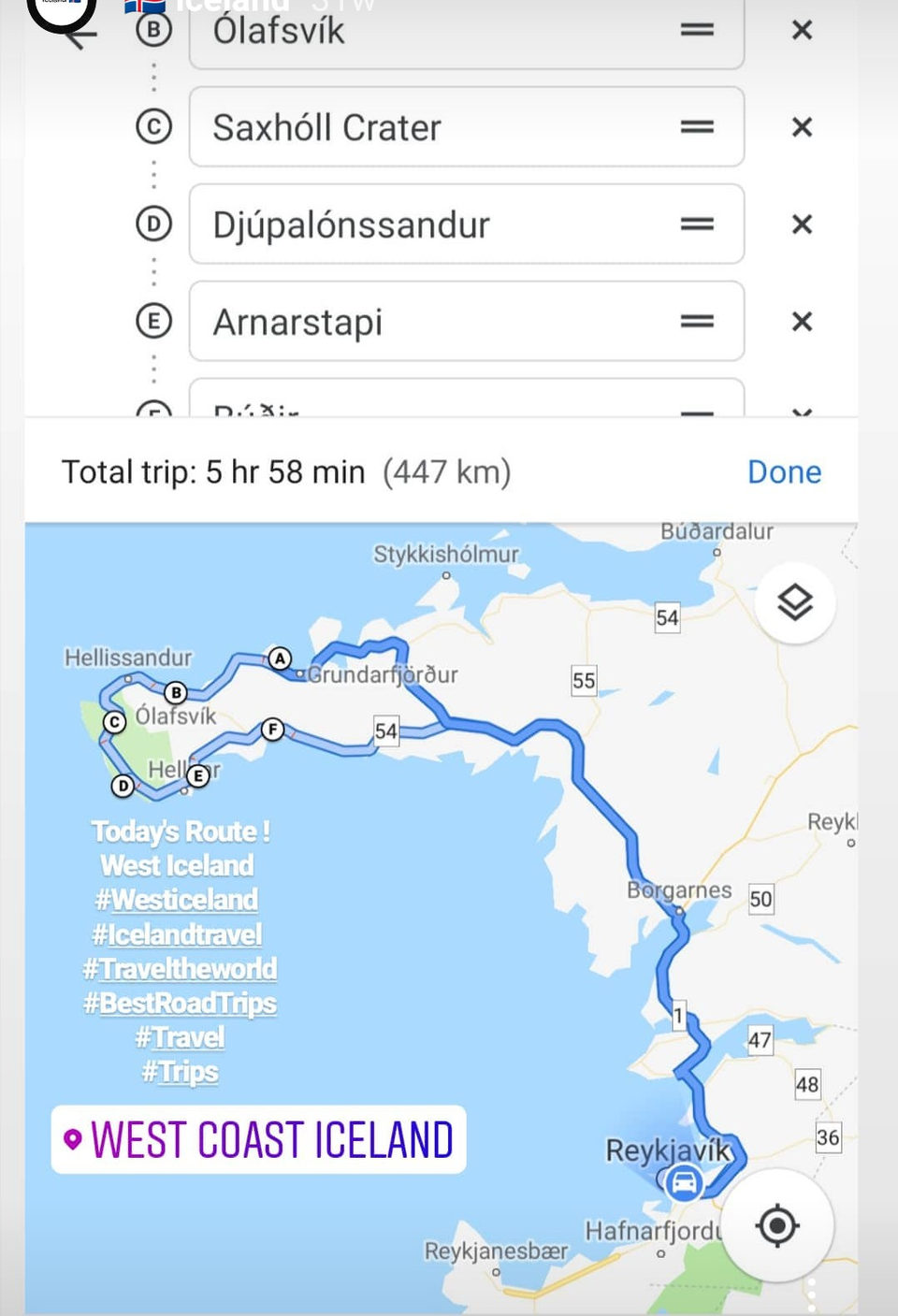 Information center guy was very helpful and marked all the important places for us. Also we asked him about all the places we were more interested and he pinned it for us.
Scenic Route
After crossing this beautiful small town we reached Mt. Kirkjufell. This location was used in GOT too. Also if you are visiting in winter months then see northern lights right here.
Tip – Stay near by in this area for Northern Lights.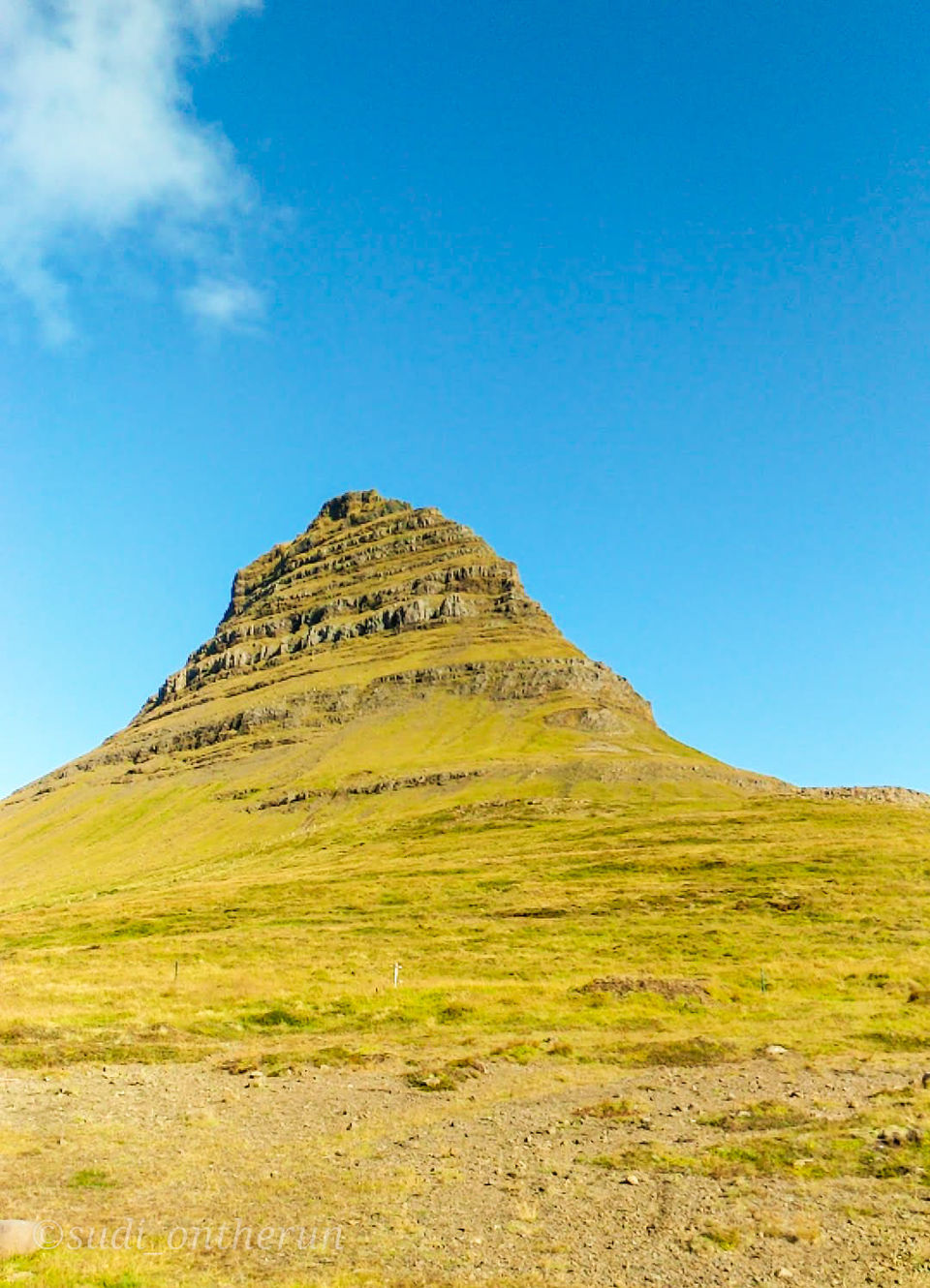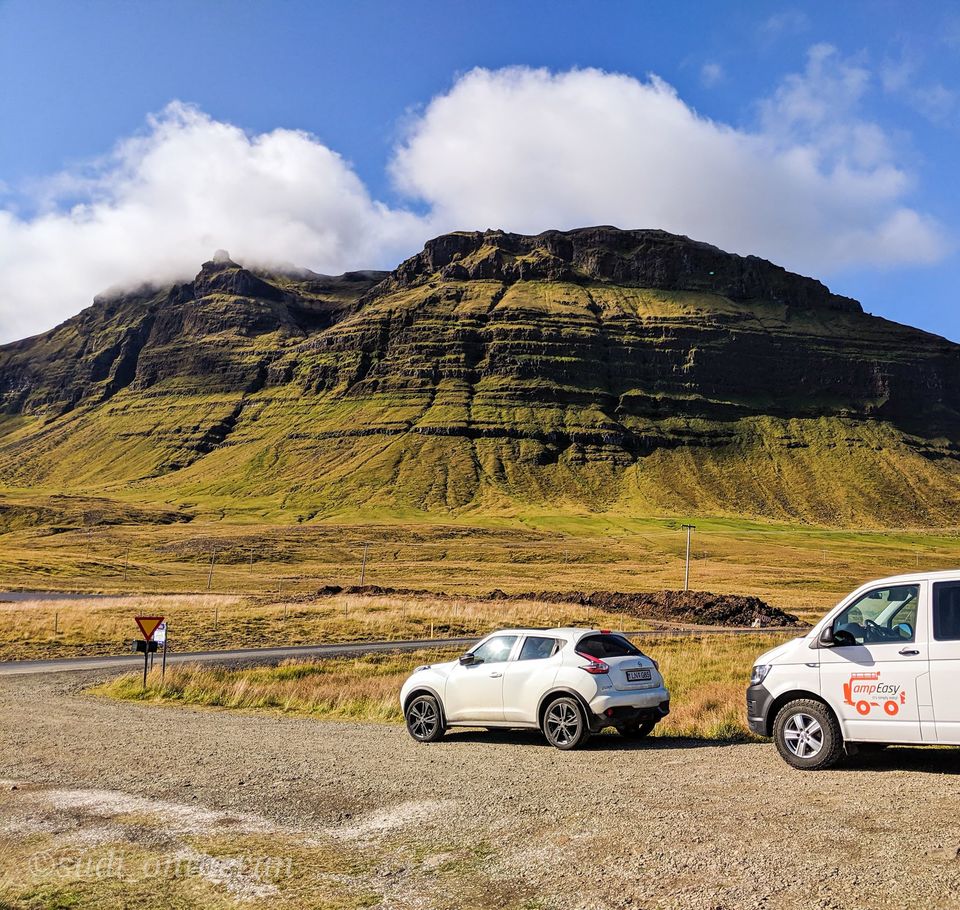 Right on the opposite side is the Kirkjufellsfoss waterfall.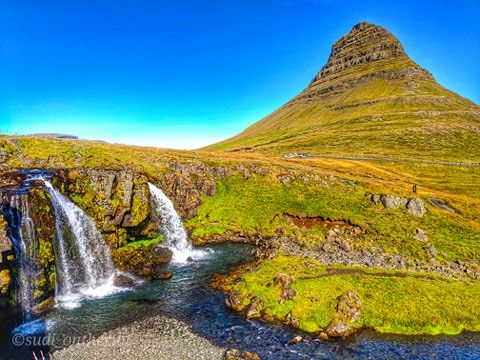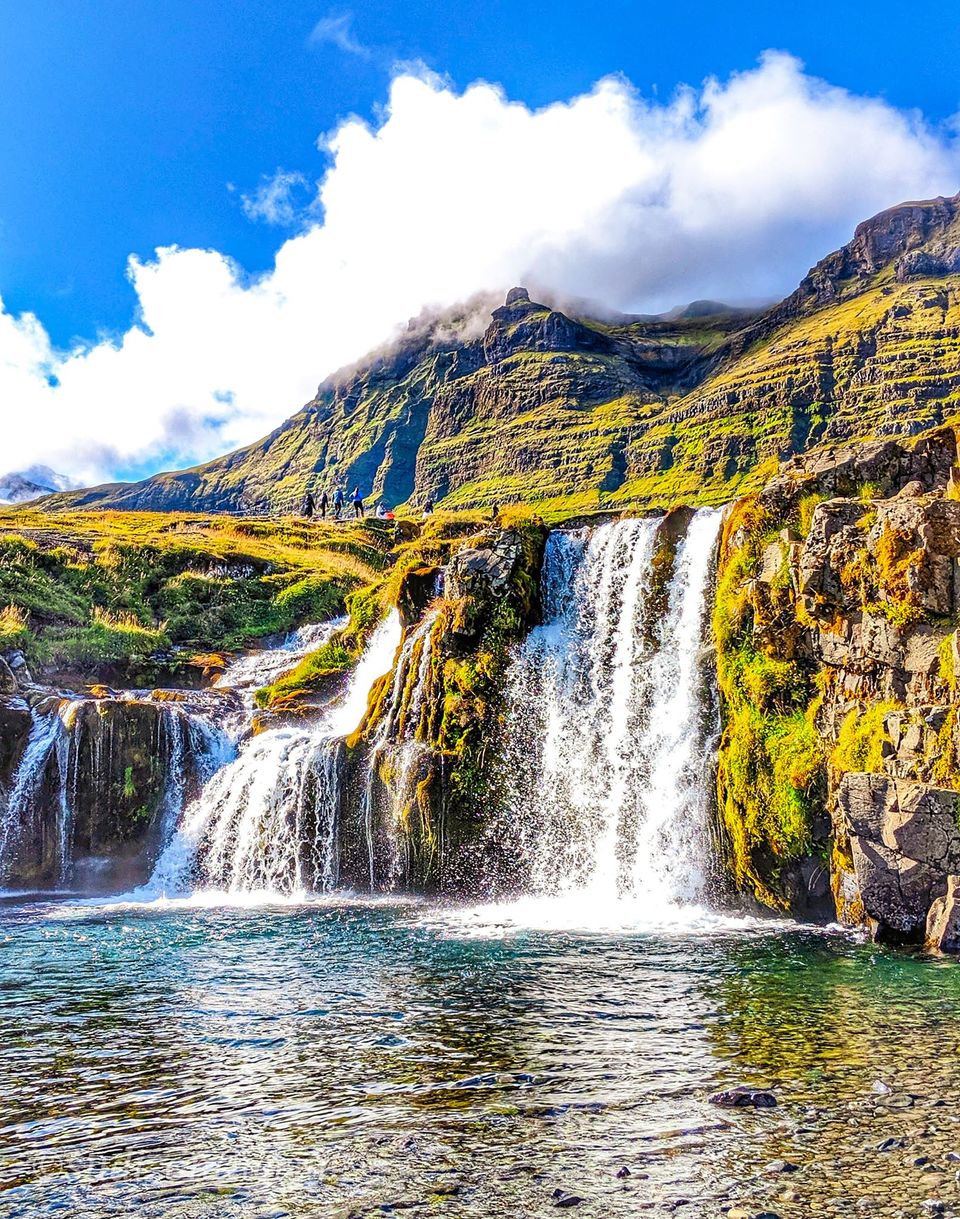 Passed the beautiful town again because it was so pretty but our actual route was forward so that we make a circle (see the map)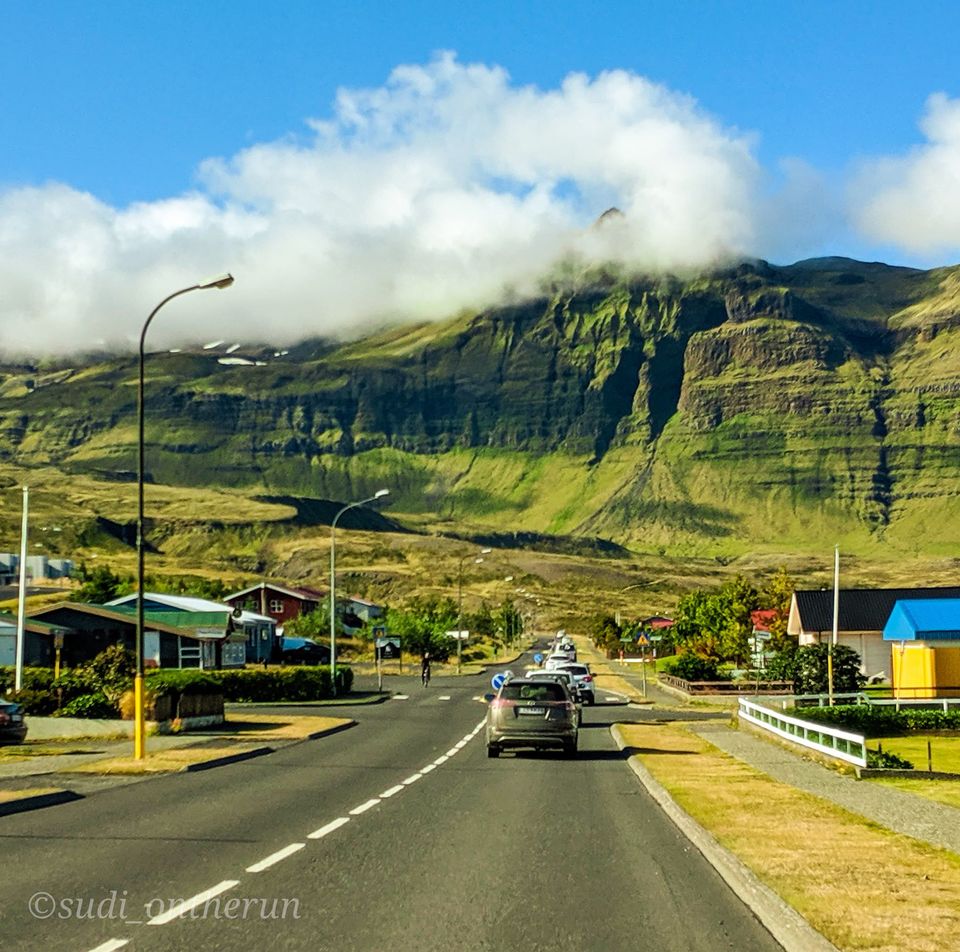 As you drive towards the glacier , you enter the national park.
We stopped to see another Volcanic crater coz you don't see them everyday.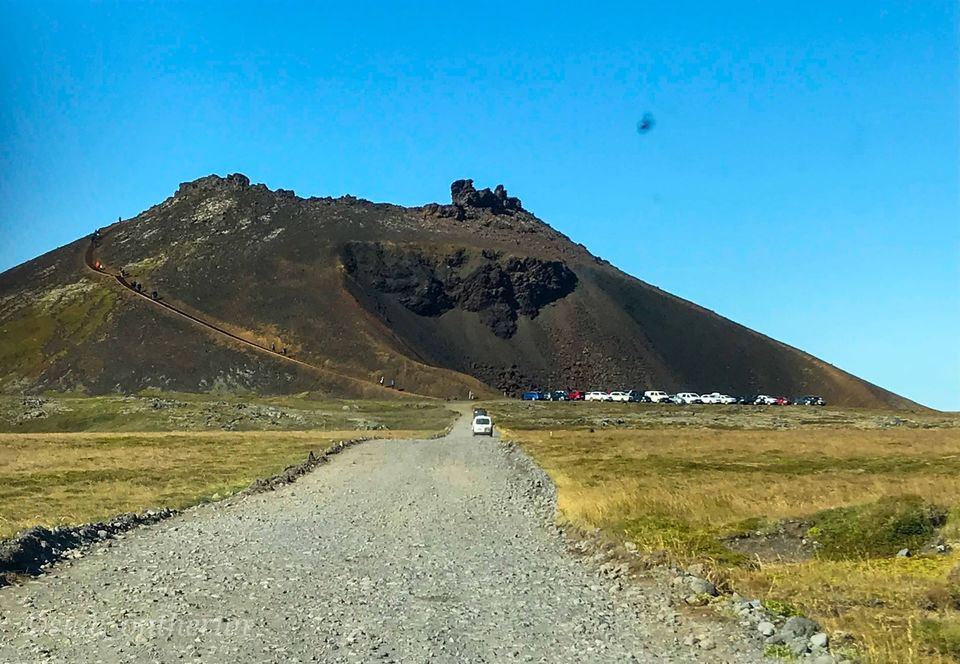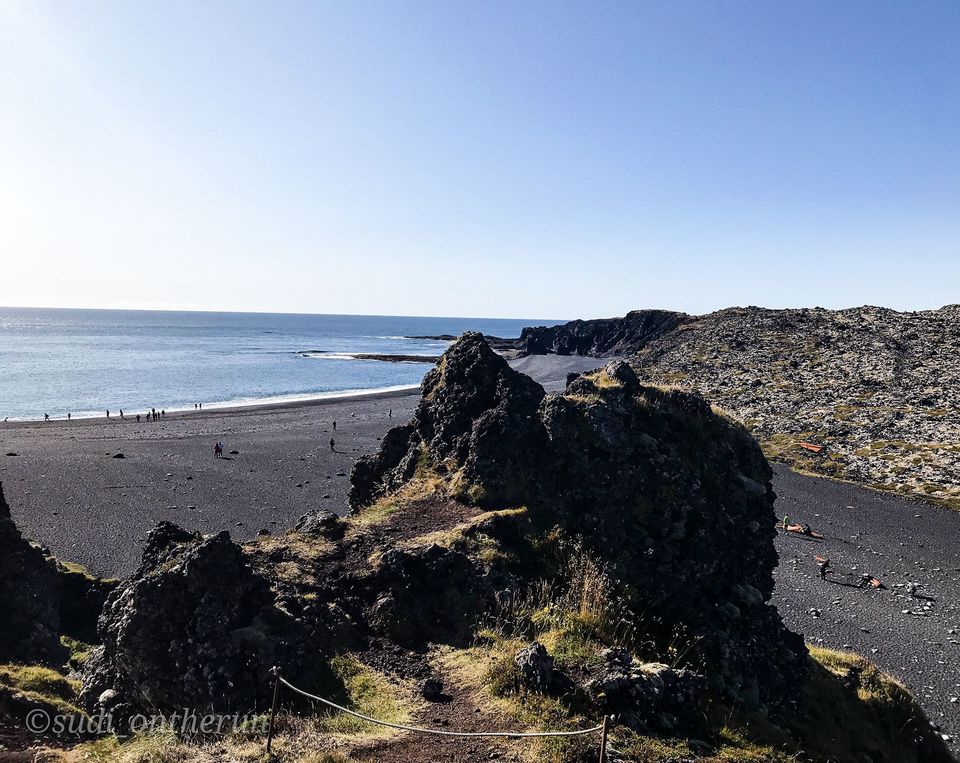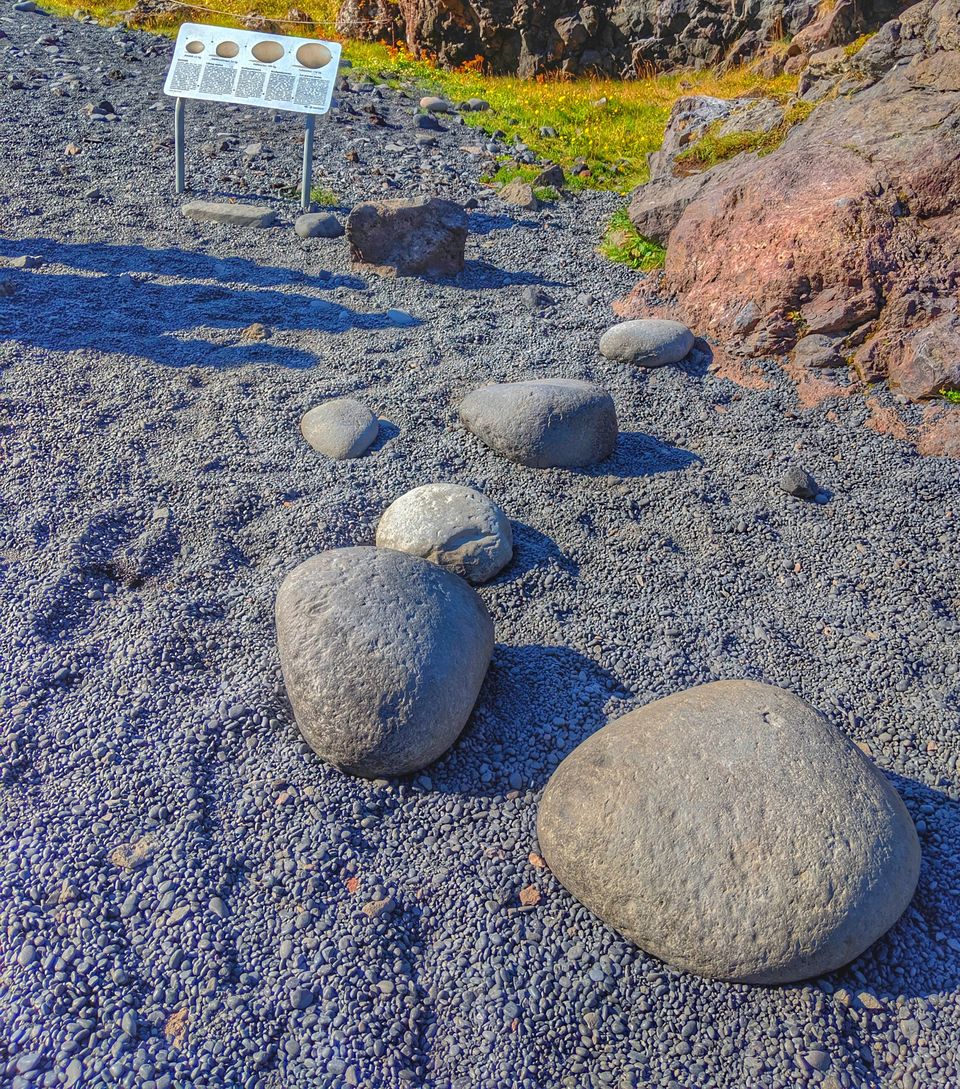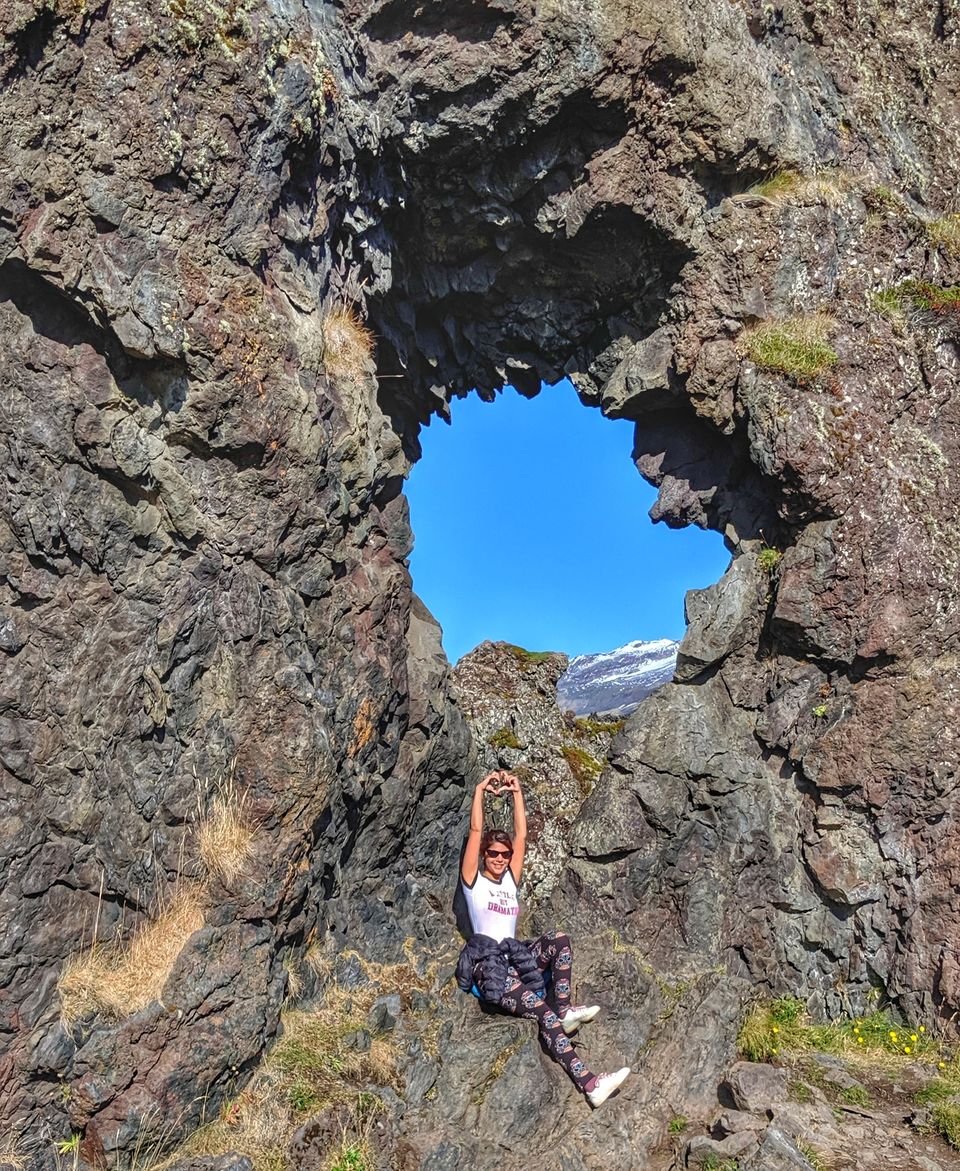 Some more amazing locations to explore like the lava cave tour (45-minute journey inside the lava cave tour and has timings, so check in advance) .
Then we headed to Arnarstapi and saw another Arch.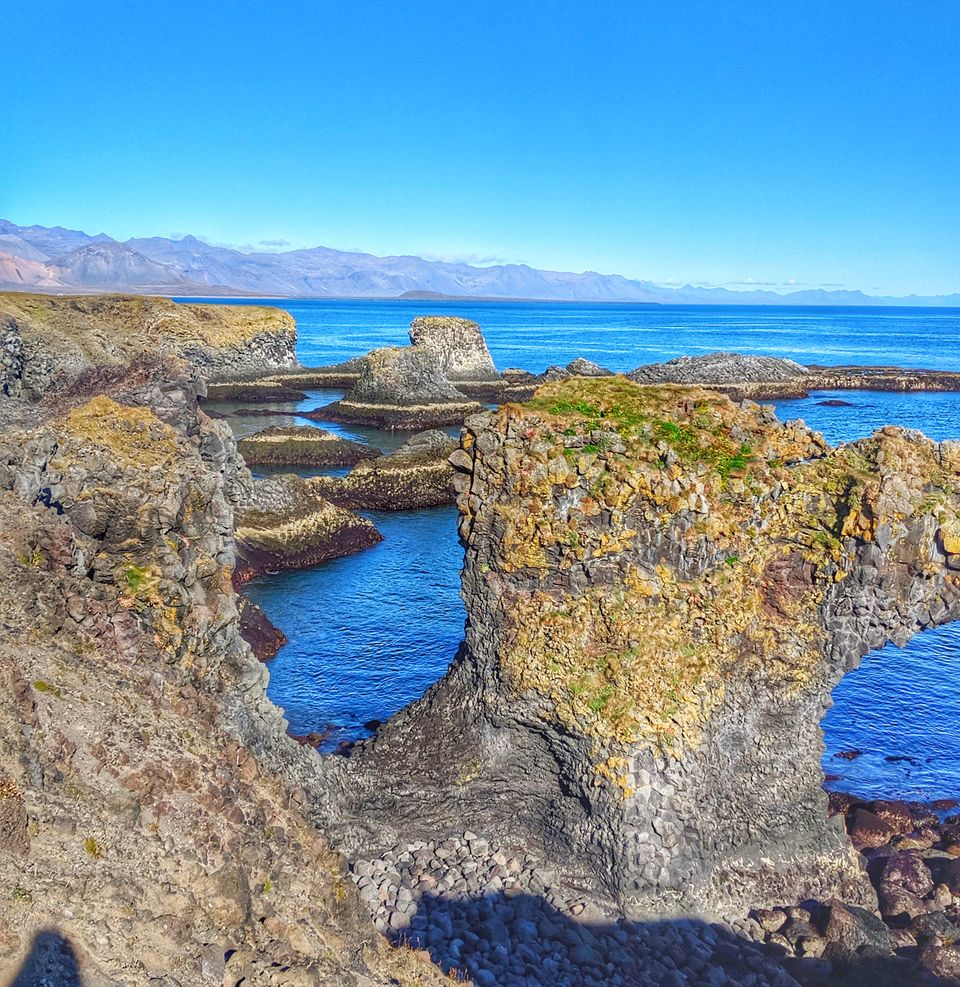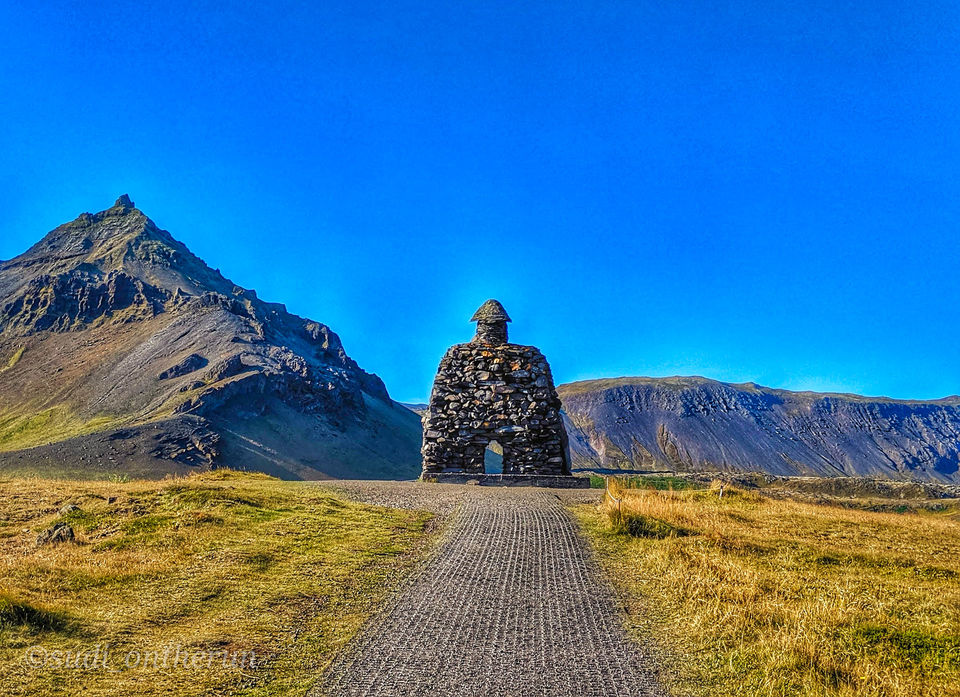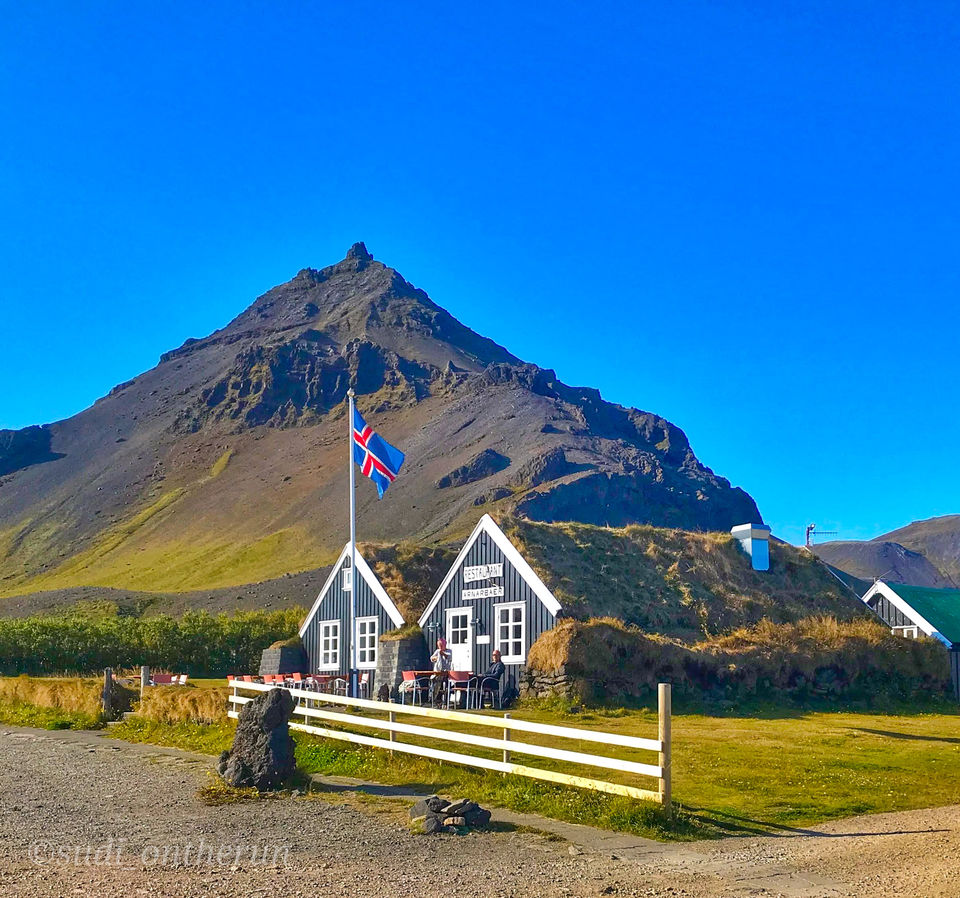 Black Church Iceland
Lastly we went to see the famous Black Church of Iceland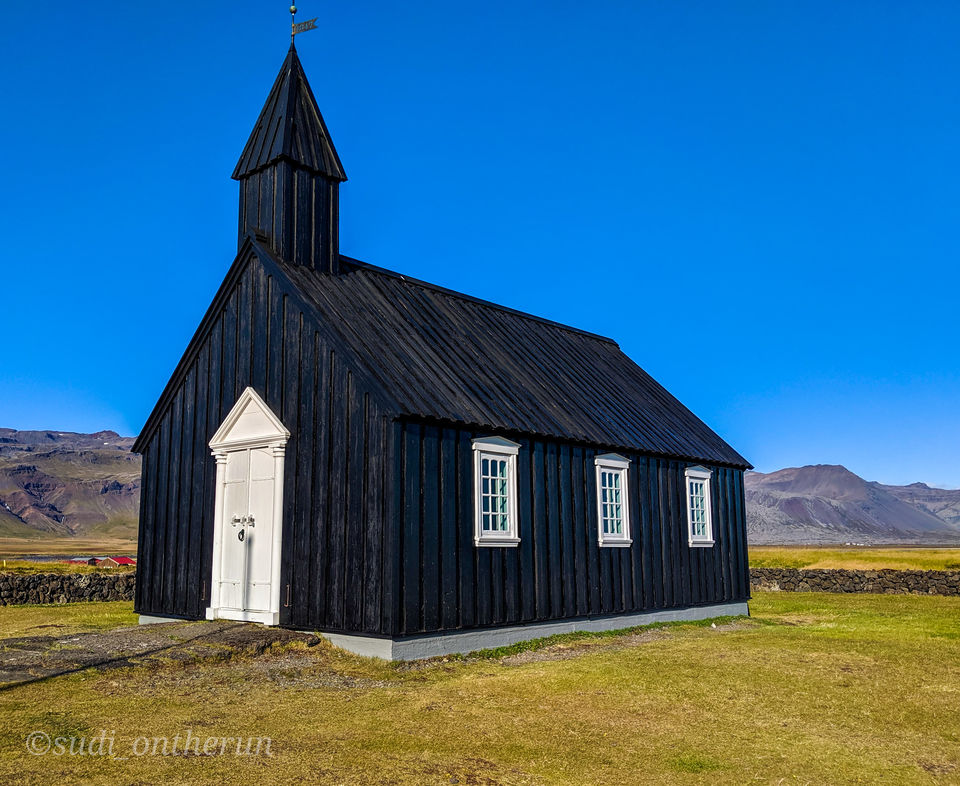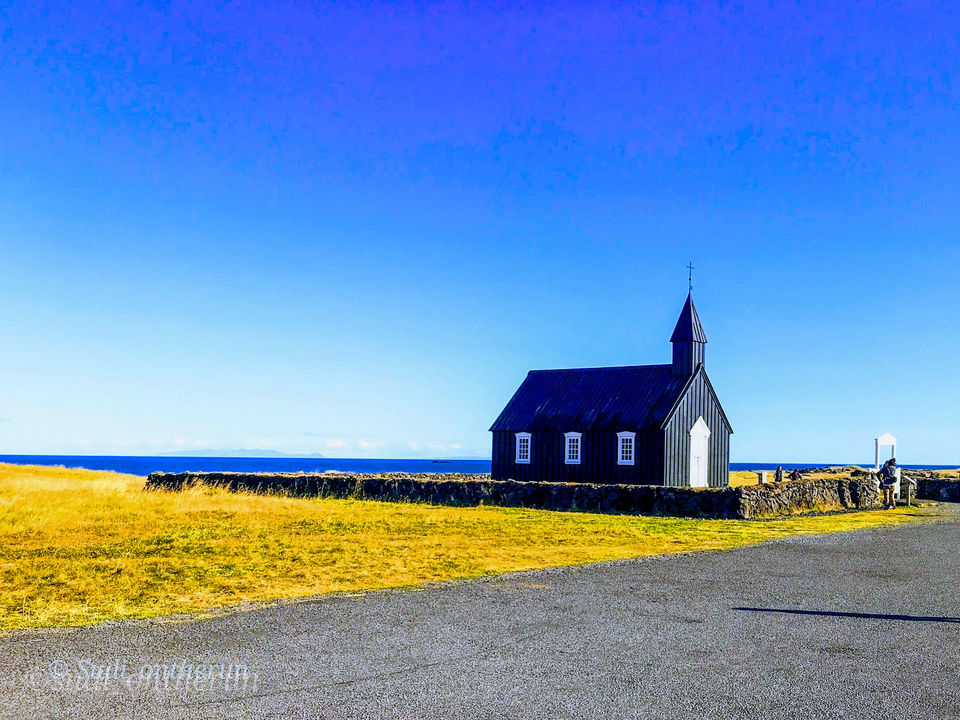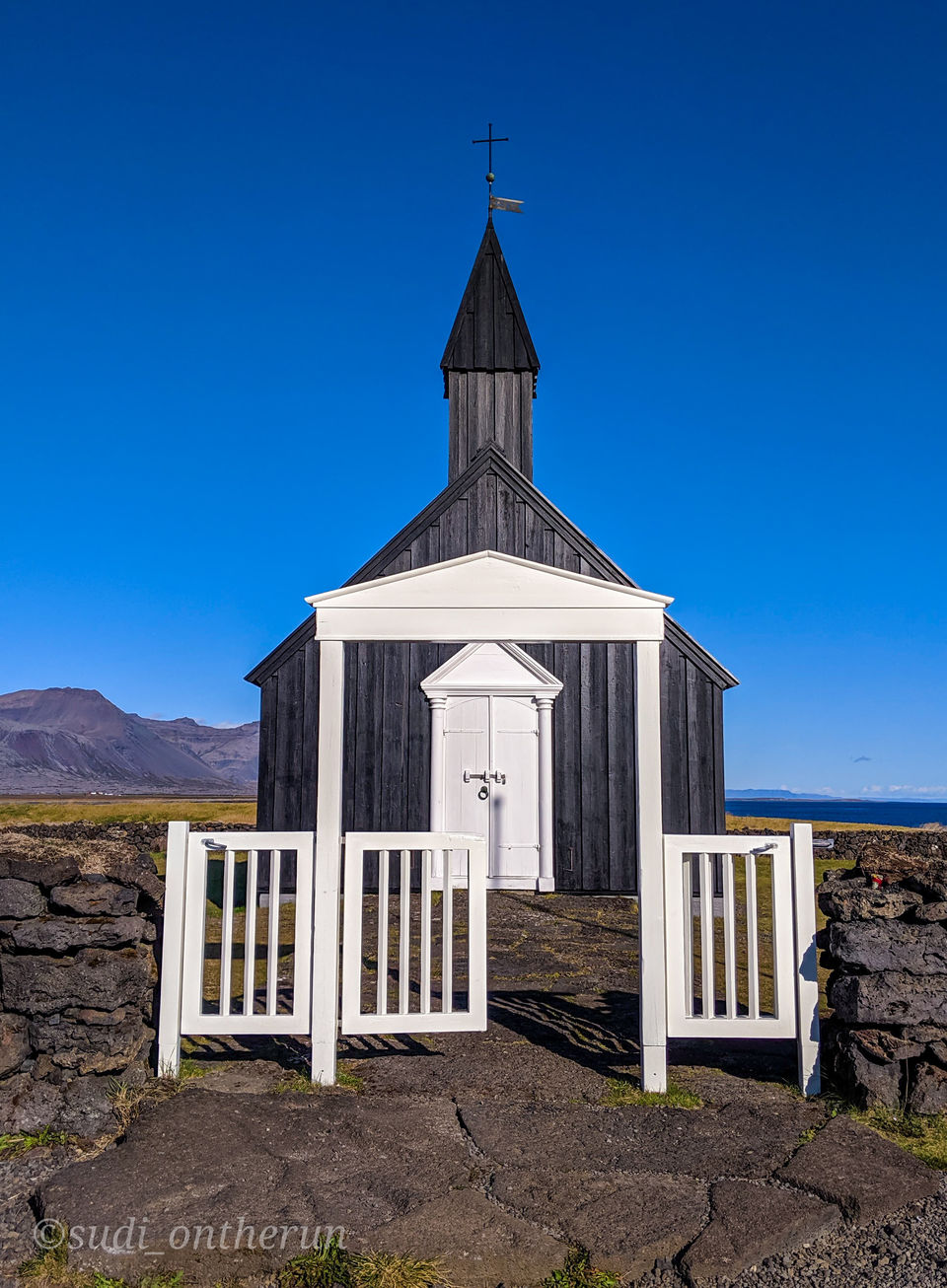 We did stop at places we liked and finally made our way back to Reykjavik and already were feeling sad that vacation was over . Next day we had our flight to Toronto. While going back we did circle the peninsula and passed by same 5km Tunnel towards city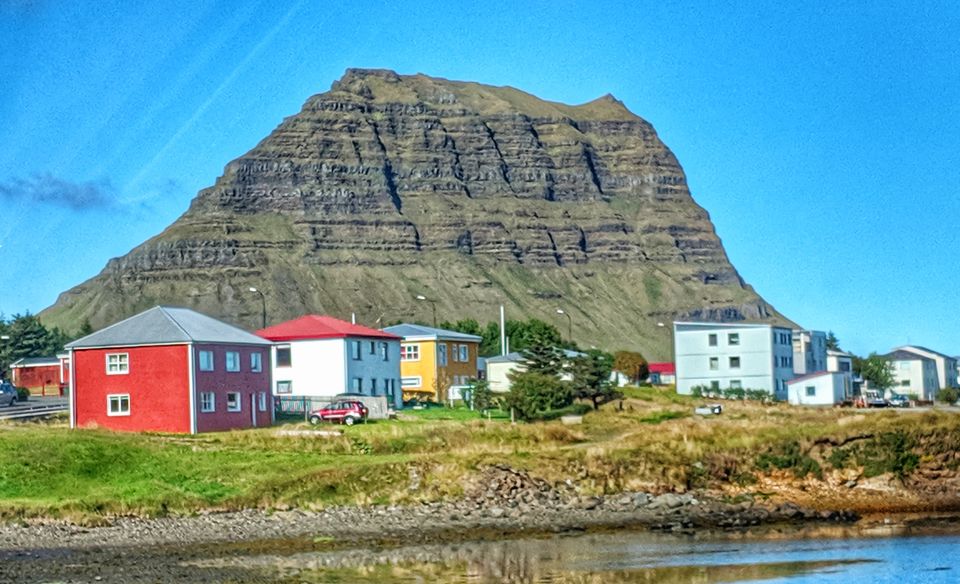 Best part was not over yet. I had no hopes of seeing northern lights as it was just start of the season and I was in city with lights and no darkness to observe them.Frankly I did not plan the trip based on Aurora viewing. But when I landed I kept my eyes open and downloaded the Aurora app to see the activity and probably trace it. When we were roaming the streets of Reykjavik I asked the lady at the Information desk about any possibility of Northern Lights. She told me a place – light house around 5 6 km away where people visit and if you are lucky you can see them but she did say not to keep high hopes.
We had dinner and explored the city walked the streets , collected souvenirs. We came back to hotel and packed our stuff for the flight the next day. Since it was the last day I kept checking my phone for aurora and it did say the activity would be around 11pm. We got in the car and drove to the spot – Grotta.
After waiting and waiting for almost 1 to 2 hours finally could see them. We could not believe though very faint but still were really lucky enough to see the Aurora Borealis 🙂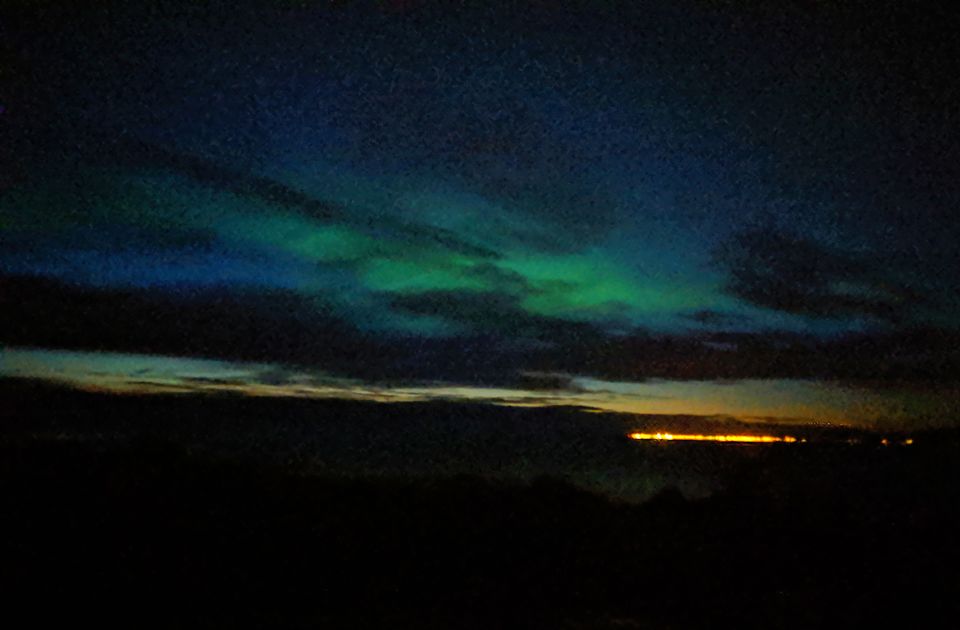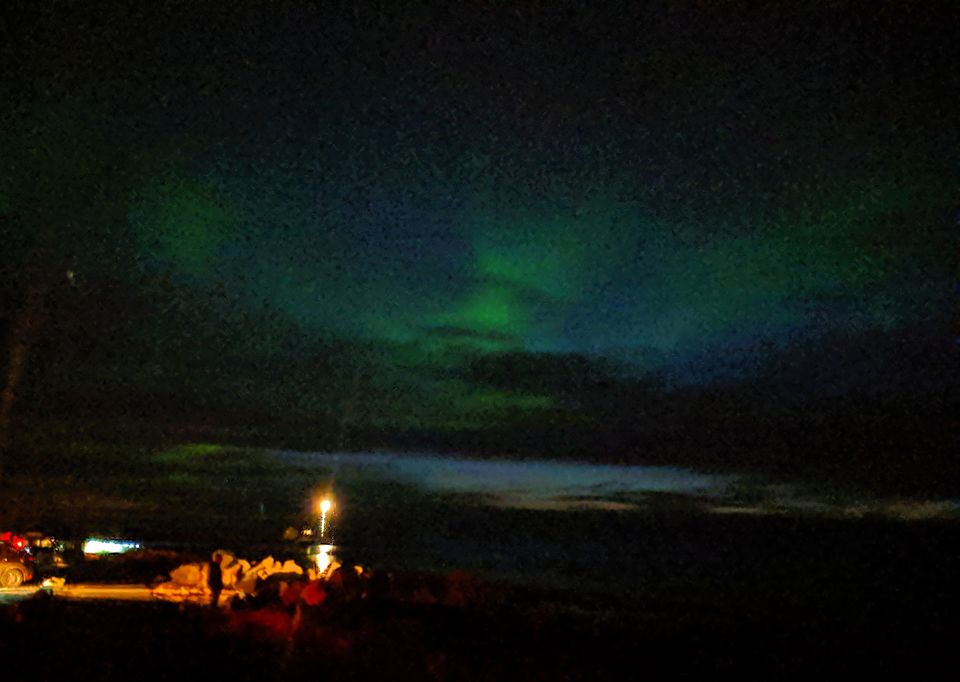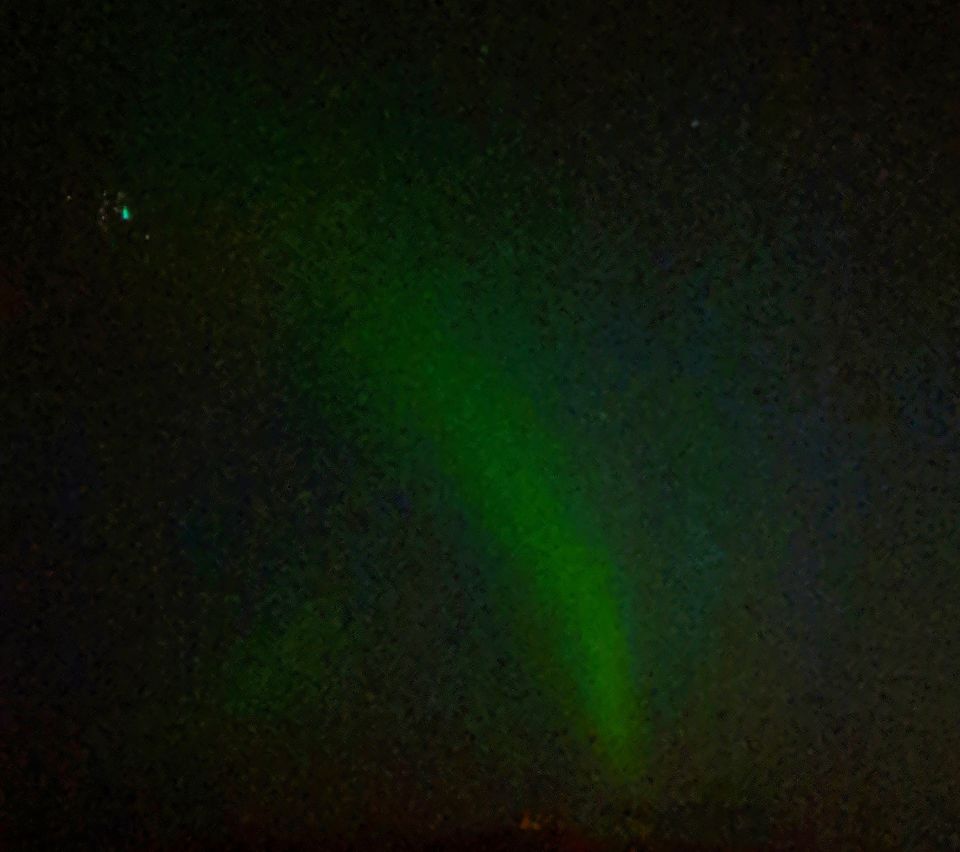 Thus Day 5 and the last day in Iceland ends… https://www.instagram.com/tv/CBD0o54ghbA/
Day 6
Finally we were to leave this gorgeous country and catch our flight for home. Before that, we did have one place to see and experience – the famous Blue Lagoon. It is closer to airport so you can plan to visit either on arrival or departure depending upon your time and flight. Make sure to book it beforehand or atleast before the day you want to visit.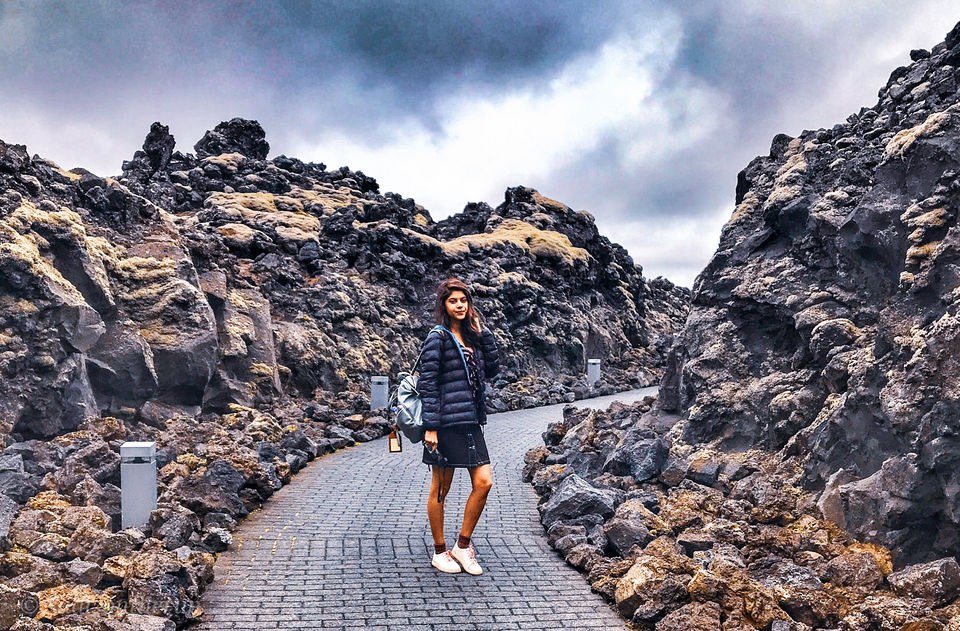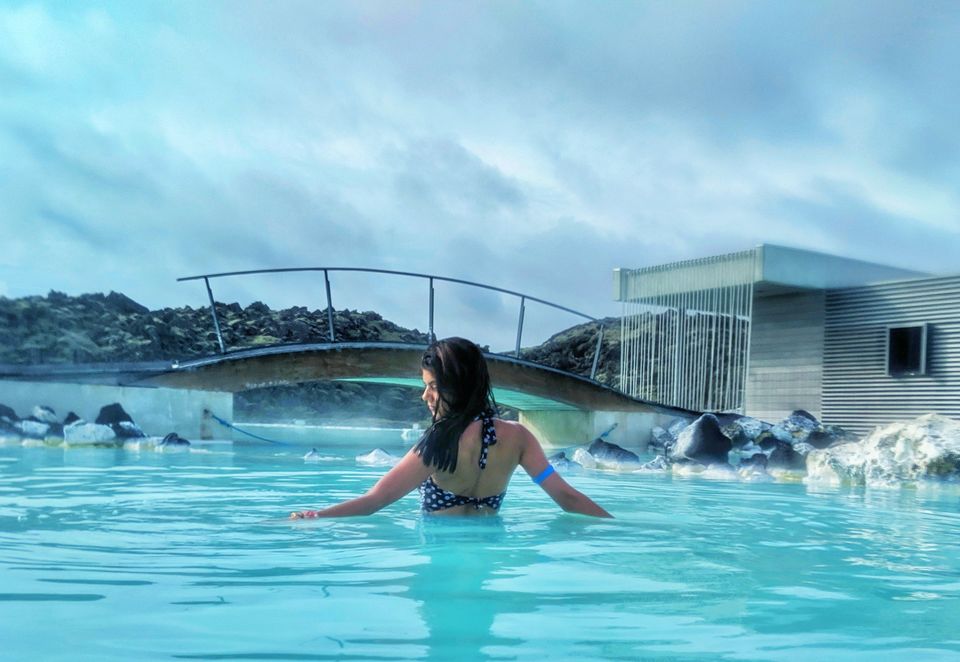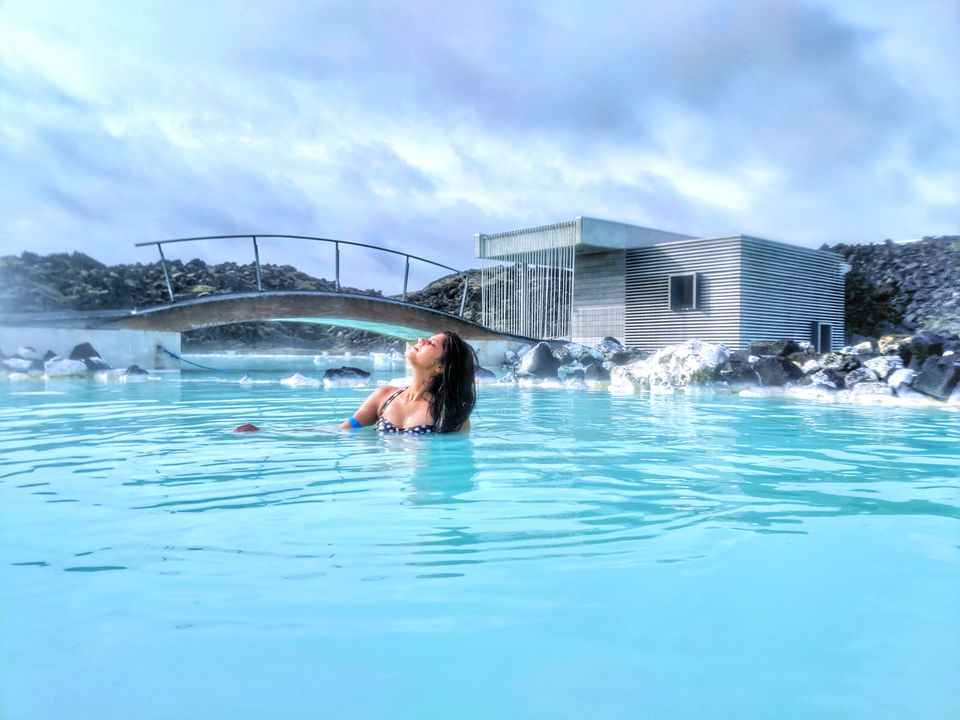 We spent good 2 3 hours here with complimentary drinks and face masks. With really heavy heavy heart we left for airport after dropping our car .
verið þið sælir – Bye bye
Surely visiting again as Northern Iceland is pending. Loved every-bit of it.
Hope you like it too. Day 6 video – https://www.instagram.com/tv/CBJDMZMgKft/
Thank you for reading.